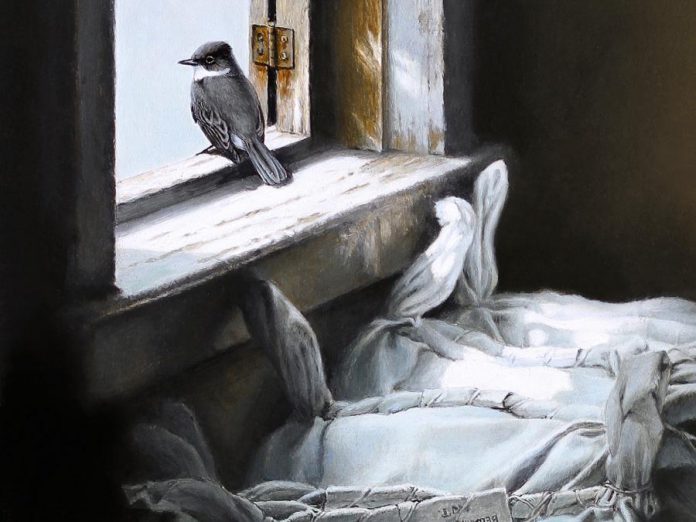 With live music, delicious complimentary appetizers, a cosmopolitan cash bar, acres of fine art, and not one but two draws for original artwork, opening night at the Buckhorn Fine Art Festival will be the party of the season.
Festival Director Allyson Allin says opening night is an all-access opportunity for patrons to connect with artists and be the first to check out acres of original art while enjoying a party vibe as the sun sets on the pines in Festival Park.
Starting as a wildlife art show, the weekend-long fine art display — which runs this year from Friday, August 17th to Sunday, August 19th — has grown into a world-class festival that showcases over 80 Canadian visual artists, sculptors, jewelers, and photographers in pavilions that fill a park in the small town.
At the heart of the park is the Buckhorn Community Centre, the recipient of funds raised by the festival.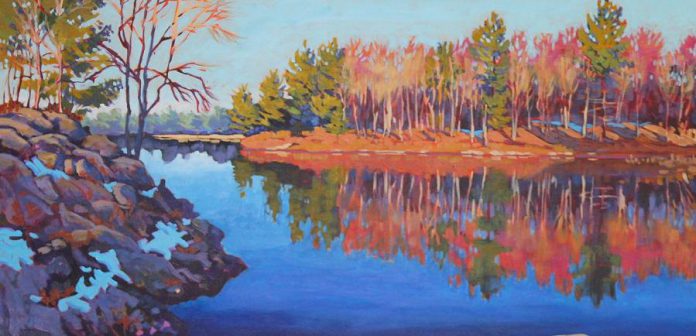 "Opening night is where excitement builds," Allin says.
"This is the first chance to meet the artists and to see their work and it gives you more time to develop a relationship with a new piece of art.
"Sometimes people will come back a few times over the weekend as they are making a decision."
And for those who want to make multiple visits to the festival, the opening night ticket is a deal — it also acts as a weekend pass after the Friday night party wraps-up.
VIDEO: "Hallelujah I Love Him So" – Bridget Foley & The Channel Cats

Besides the gorgeous views offered all weekend, Allin says she is proud of the sounds and tastes that will create a rich experience for festival patrons.
Opening night features lively musical guests, Bridget Foley and the Pocket Kings. Catering is provided by Swanky Events and Executive Chef Doris Hiller.
Opening night also offers an opportunity to take home some special pieces of art.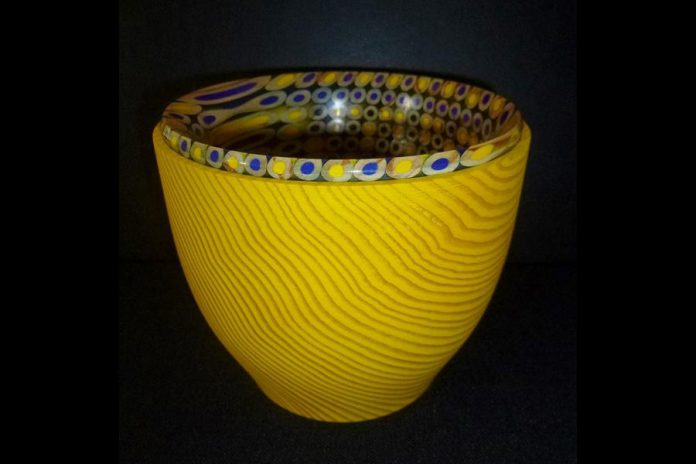 For those interested in trying their luck, guests can purchase a numbered ticket for $75 to enter a draw for a "Mystery Masterpiece" from an 2018 Arts Festival exhibitor. If your ticket is drawn on opening night, you get to choose any piece of art as your prize. Tickets sold are limited to the number of pieces of artwork available.
As another opening night perk, one of the original artists who helped launch the Buckhorn Fine Art Festival 41 years ago has donated a piece for a second opening night prize draw.
The original graphite study by Michael Dumas, "Looking Out", has a value of $1,000 and is the featured painting in this at this year's special exhibit "The Lives of Birds". Opening night ticket holders are automatically entered into this draw and additional tickets are available for $75 each.
Opening night takes place from 7 to 9:30 p.m. on Friday, August 17th. Tickets are $20 in advance or $25 (cash only) at the gate, and include parking and re-entry to the festival all weekend.
The festival continues on Saturday and Sunday from 10 a.m. to 5 p.m., with single day passes available for $8, or $25 for a group of four adults. Children under 12 are free when accompanied by an adult. Art is available for purchase using Mastercard, VISA, Interac (debit), and cash.
Proceeds of the festival continue to support the Buckhorn Community Centre, the home of Festival Park at 1782 Lakehurst Road in Buckhorn. Shuttle busses will be running from the parking locations.
To purchase opening night tickets and day passes, visit www.buckhornfineart.com/festival-info/opening-night/. For more information about the Buckhorn Fine Art Festival, visit www.buckhornfineart.com. You can also follow the festival on Facebook and Twitter.