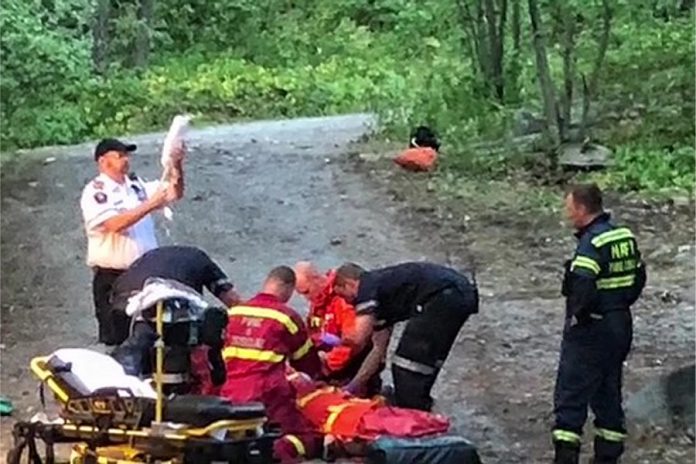 A woman was airlifted to hospital by helicopter on the Civic Holiday yesterday afternoon (August 6) after suffering serious burns while camping in Kawartha Highlands Provincial Park.
The woman, reportedly is in her early 60s, was camping on Shark Lake when she suffered burns to her body as a cooking stove was being refueled.
Shark Lake is located in a remote area of the park only accessible by canoe and ATV.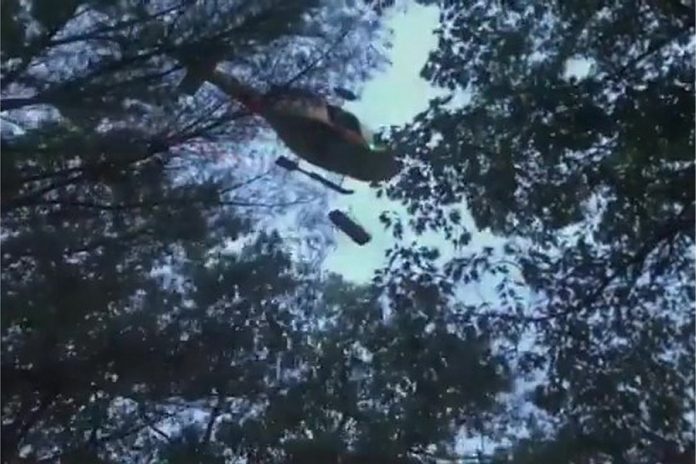 A rescue effort involving Peterborough County OPP and Joint Rescue Coordination Centre Trenton (JRCC) was mounted. The woman was transported by ATV to Coon Lake, where she was assessed by paramedics and then airlifted by JRCC helicopter to Peterborough Regional Health Centre.
She suffered serious but non-life threatening injuries and has been transferred to a trauma centre for further treatment.
Located in the Township of North Kawartha and the Municipality of Trent Lakes, Kawartha Highlands Provincial Park is the largest park in southern Ontario after Algonquin Provincial Park. Campsites in the 375-square-kilometre park can only be reached by canoe and most require portaging to access them.
VIDEO: Kawartha Highlands Provincial Park Rescue (by Barry Killen)