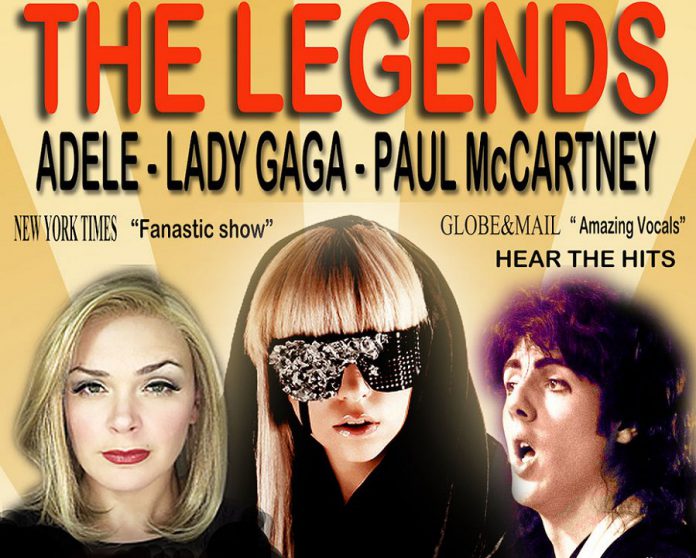 As the 32nd Peterborough Musicfest season dances its way to its August 25th finale, here's a bit of pop music trivia to impress your friends with.
More than 2,200 artists have covered Paul McCartney's melancholic ballad "Yesterday" … and that's only the acts we know about. That makes McCartney's 1965 gem one of the most-covered songs in popular music history.
On Saturday, August 18th, at Del Crary Park, we'll be reminded — again — how timeless that ode to love lost is when Legends Live takes to the Fred Anderson Stage, paying tribute to not only Sir McCartney's music but also two more recent musical icons: Adele and Lady Gaga.
Admission is free to the 8 p.m. show.
Presented by Burlington-based Bounty Enterprises — a tribute act promoter which has brought audiences Abbamania, Night Fever, An Evening of Englebert, and This Is Tom Jones to mention but a few — Legends Live has at its core an all-Canadian cast backed by the Abbamania band (studio musicians, singers and violinists) and the Chicago Transit horn section. In total, the cast numbers 13.
Just this past Saturday (August 11th), Musicfest presented Bob Seger tribute act Against The Wind and will close out the 2018 free concert series August 25th with Classic Albums Live: Chronicle Volume 1 by Creedence Clearwater Revival.
VIDEO: Angela Seeger performing as Adele and Jeremy Wright performing as Paul McCartney

With tribute acts headlining three of Musicfest's last five concerts of the summer, it's clear the plan is to strike a season-ending familiar note for live music fans.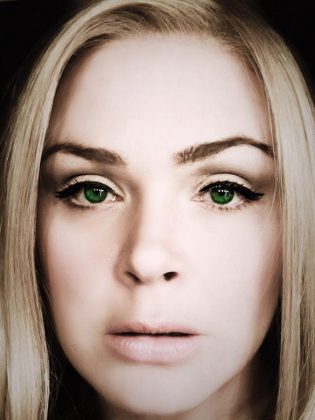 According to Bounty Enterprises CEO and Legends Live producer Garry Lichach, this is the first time this three-tribute-acts-in-one production has come to Peterborough, although it has toured around the globe.
Featured will be Jeremy Wright of Hamilton portraying McCartney, Angela Seeger of St. Catharines taking to the stage as Adele, and Kara Chandler of Brantford performing as Lady Gaga.
"People will be surprised how close to the three singers these people look and sound," assures Lichach.
In paying homage to McCartney, Adele, and Lady Gaga, Legends Live recreates — note for note, chord for chord — the hit music of three multi Grammy Award-winning pop music superstars.
Paul McCartney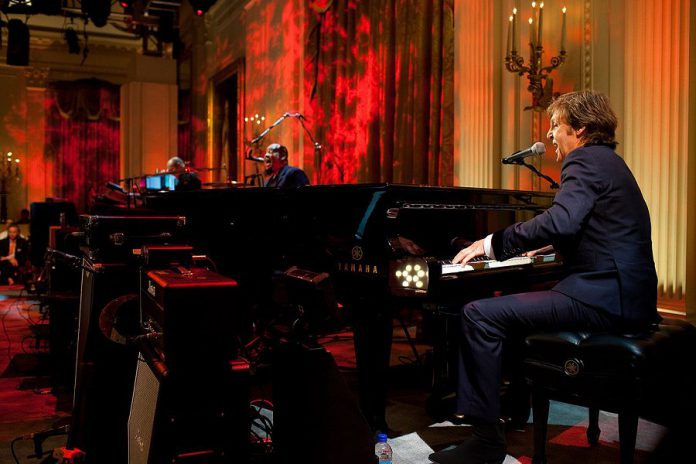 Liverpool-born McCartney gained worldwide fame as the bass guitarist and singer with The Beatles, his song-writing partnership with John Lennon producing arguably the most influential and instantly recognizable music of the post World War Two era.
When The Beatles broke up in 1970, McCartney fashioned a stellar second musical life, founding Wings with wife Linda Eastman, former Moody Blues guitarist Denny Laine, and drummer Denny Seiwell. Before disbanding in 1981, Wings produced a bevy of hit songs and headlined global tours.
A two-time inductee into the Rock and Roll Hall of Fame — with The Beatles in 1988 and as a solo artist in 1999 — McCartney has won an astounding 18 Grammy Awards and has written, or co-written, 32 songs that hit #1 on the Billboard Hot 100. Knighted in 1997 for his services to music, McCartney is one of the wealthiest musicians in the world with an estimated net worth of $1.2 billion U.S.
Still touring at age 76, McCartney will release his 17th solo album, Egypt Station, this September.
Adele
Although well less than half McCartney's age, Adele — her full name is Adele Laurie Blue Adkins — is quickly attaining comparable status.
The 30 year old's 2008 debut album, 19 — this and her subsequent records named for the age of the singer during their production — was certified seven times platinum in her native England and three times platinum in the United States, buoyed by the singles "Hometown Glory", "Chasing Pavement", "Cold Shoulder", and "Make You Feel My Love".
Unbelievably, Adele's 2011 follow-up album 21 exceeded her debut album's huge success. It was certified 16 times platinum in England and certified diamond in the United States, making it the best-selling album of 2011 and 2012 worldwide with sales in excess of 31 million. The album's success was powered by five chart-topping singles: "Rolling In The Deep", "Someone Like You", "Set Fire To The Rain", "Rumour Has It", and "Turning Tables".
After releasing "Skyfall" in 2010 — co-written and recorded for the James Bond film of the same name — Adele released her third album 25 in 2015. It was that year's best-selling album and was certified diamond in the United States. Its lead single, "Hello", became the first song in that country to sell more than one million copies within a week of its release.
With 14 Grammy Awards and counting, Adele has sold more than 100 million records. Named Artist of the Year by Billboard in 2011, 2012 and 2016, Time magazine listed her as one of the world's most influential women in 2012 and again in 2016.
Lady Gaga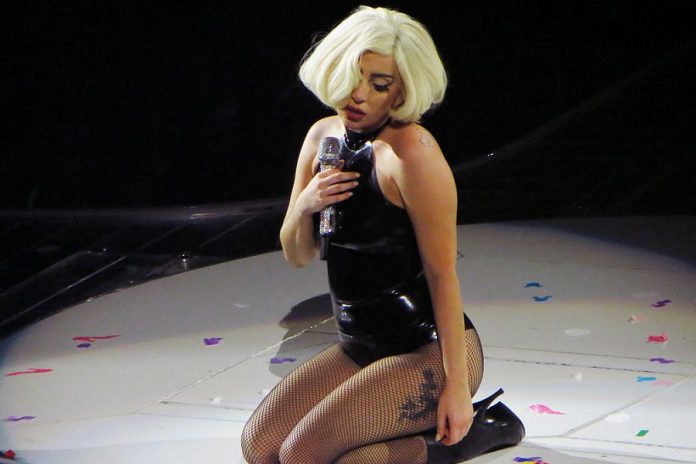 New York City born Stefani Joanne Angelima Germanotta — is it any wonder the 32-year-old settled on Lady Gaga for her stage name? — exploded onto the pop music landscape with her 2008 debut album The Fame and its singles "Just Dance" and "Poker Face", and maintained her momentum with the 2009 EP The Fame Monster.
However, it was her second full album, 2011's Born This Way, that lifted her to worldwide acclaim, the title track becoming the fastest-selling song on iTunes with more than a million downloads in less than a week.
In 2016, with the release of her fifth album Joanne, Lady Gaga became the first woman to have four number one albums in the United States in this decade.
With total sales of 27 million albums and 146 million singles, Lady Gaga has received six Grammy Awards and was named Billboard's Woman of the Year in 2015.
In addition, she has been praised for her philanthropic work and social activism, and for her non-profit organization, the Born This Way Foundation, which promotes youth empowerment and combats bullying.
Peterborough Musicfest is presenting 18 free-admission concerts featuring a total of 20 acts during its 32nd season — each staged on Wednesday and Saturday nights at Del Crary Park.
Overseen by general manager Tracey Randall and staff, a board of directors, and numerous volunteers, Peterborough Musicfest's stated mission is to "provide diverse, affordable live music to enrich cultural and economic prosperity in our community."
For more information on this concert or the entire 2018 season, visit www.ptbomusicfest.ca or phone the Peterborough Musicfest office at 705-755-1111.