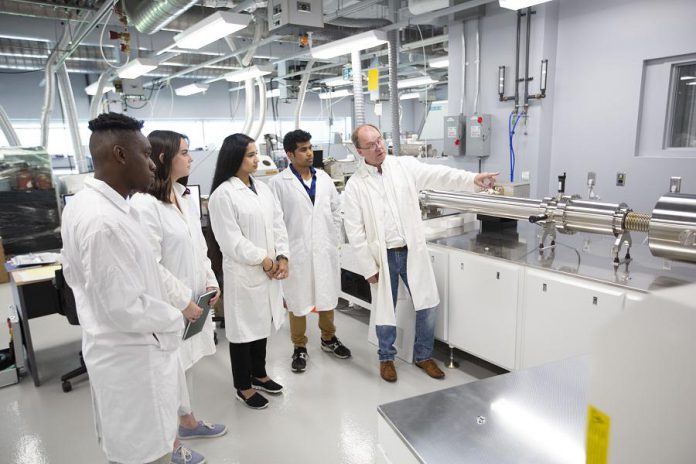 Water Canada Magazine has recently named Peterborough as the best place in Ontario and the second best place in Canada to launch a water technology startup.
This ranking doesn't surprise Peterborough native John Gillis, Cleantech Innovation Specialist at the Innovation Cluster in downtown Peterborough.
"Peterborough and the Kawarthas is a great place to develop these kinds of startups," says Gillis. "We have resources, space, and expertise in the community, as well as lakes and water systems that make Peterborough an ideal location for cleantech companies."
VIDEO: Cleantech: Are You Ready to Shape the Future?

In addition to the Innovation Cluster, a great deal of the expertise in the area comes from Fleming College's Centre for Advancement of Water & Wastewater Technologies (CAWT) and Trent University, which is a leading university in the cleantech field.
The Innovation Cluster — an organization that supports entrepreneurs in the formation and growth of their technology-driven companies — has also been heavily involved in the cleantech movement in Peterborough & the Kawarthas.
But you might be wondering: What exactly is cleantech?
"To qualify as a cleantech company, the business has to be doing something to address a significant environmental issue," explains Gillis. "Two major issues which cleantech is seeking to address are reducing greenhouse gas emissions and water source sustainability. Wastewater is a big focus for the Innovation Cluster."
In a similar manner, Gillis and the team at the Innovation Cluster look to identify issues and work towards solutions to ensure innovative ideas can be taken to the next level.
As an example, it became apparent that many water cleantech startups stall early in the development process because they are unable to afford the expensive equipment that is required by the industry.
"The H20 Cleantech Makerspace", which is set to launch in November, is the Innovation Cluster's solution to this roadblock.
The makerspace will provide resources for water and wastewater-focused cleantech companies. The Innovation Cluster has purchased the instruments that companies in the water industry typically aren't able to afford.
Once operational, cleantech companies will no longer be required to take on the costly burden of purchasing equipment or suffer delays associated with sending samples to an external lab for testing. The makerspace will allow for on-site water analysis at the Innovation Cluster.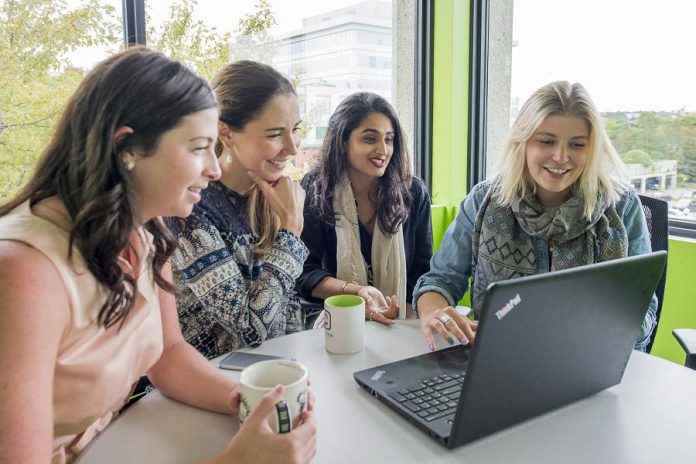 This forward-thinking attitude has allowed the Innovation Cluster to make significant impacts within the cleantech industry, as well as the local economy. The organization has an economic impact of over 10 million dollars in the local community.
The success of several cleantech companies that the Innovation Cluster has worked with is a testament to the invaluable support the organization offers to startups.
Since 2014, the Innovation Cluster has been working with Aclarus, a company in the water industry. Aclarus systems use ozone to produce clean water. Ozone acts as a disinfectant against bacteria, contaminants, and viruses, and also cleans water of minerals like iron and sulphur.
Aclarus provides these water treatment systems for residential use, small municipal operations, industrial and agricultural operations, and for the wastewater industry.
Rainmaker is another startup that has been working with the Innovation Cluster for the last few years. Rainmaker produces technology that pulls humidity from the air and turns it into clean water. This allows rural, island, isolated, and other locations that are threatened by water scarcity to have local, sustainable, and affordable access to clean water.
While a client of the Innovation Cluster, Rainmaker gained a large investment from the Peterborough Region Angel Network and is now a publicly traded company.
But it isn't just the water and wastewater industry that the Innovation Cluster is focused on.
Noblegen was the first cleantech company the Innovation Cluster began working with. Noblegen produces unique proteins, oils and flours from an ancient, natural superfood. Protein sources from animals have long been known to be taxing on the environment. Noblegen's products are a sustainable and environmentally friendly form of protein, which can be added to foods to enrich nutritional value.
The Innovation Cluster has been able to support Noblegen throughout the years to help the company get to where it is today.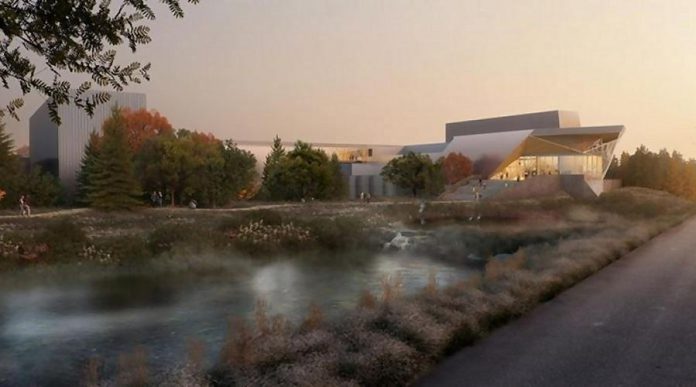 CCS Biogas is another cleantech company that is supported by the Innovation Cluster. Operating out of Cavan, CCS Biogas uses manure to produce methane gas, which is turned into electricity by a generator and fed back into the energy grid.
Newer to the Innovation Cluster is Horizon Aircraft, an aviation company located in Lindsay. Horizon Aircraft has developed a hybrid engine for aircraft, which allows for a 50 per cent reduction in fuel use and less noise during take-off.
The aircraft's patented landing gear system allows the amphibious plane to land safely, even if the landing gear is deployed. The company is currently in development stages and is also working on developing the first personal-use aircraft vehicle.
Together these companies employ nearly 100 people in highly skilled jobs and these numbers are expected to increase.
Despite these successes, Gillis and the team at the Innovation Cluster are constantly seeking promising new ventures.
"Cleantech is growing and has been for a number of years now," explains Gillis. "There will be a significant paradigm shift and it's already happening. The industry is only going to grow."
Gillis, an electrical engineer by trade who joined the Innovation Cluster in November 2017, says it's been a rewarding experience to be part of the cleantech movement in Peterborough. Gillis has extensive experience in the cleantech industry, and also a strong background in entrepreneurship, having created his own business in process instrumentation and automation.
Gillis' role at the Innovation Cluster has allowed him to give back to the community by strengthening the cleantech industry and helping to inspire young entrepreneurs to pursue their startup ideas.
"I'm fortunate to work with a team of individuals as passionate about cleantech and entrepreneurship as I am," says Gillis. "Passing on my knowledge in this industry is my way of giving back to my hometown."
For more information on how the Innovation Cluster can help cleantech startups shape the future, visit www.innovationcluster.ca/programs/cleantech/.
All photos are courtesy of the Innovation Cluster except where noted.