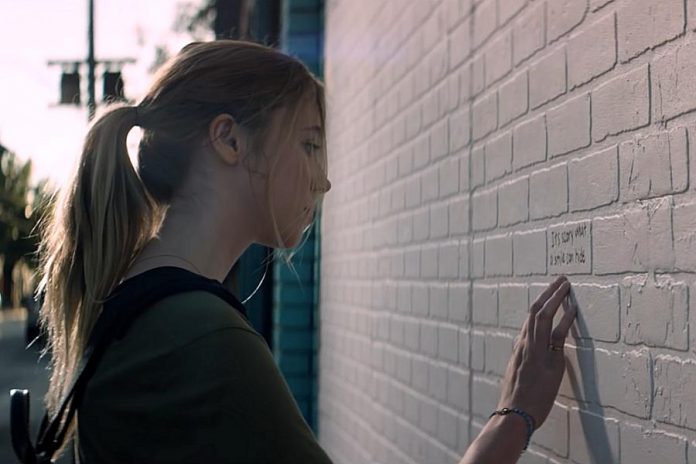 Peterborough actress Kelaiah Guiel has the lead role in a new promotional video for an online mental health support service in Ontario.
The video is part of a campaign to raise awareness of www.bigwhitewall.ca, a digital mental health support service that launched this past June.
Available 24/7, the website is completely anonymous so you can express yourself freely and openly.
Ontario Telemedicine Network (OTN) and Ontario's Ministry of Health and Long Term Care commissioned Big White Wall — a UK company founded in 2007 by social entrepreneur Jen Hyatt — to offer its service to Ontario residents.
In the video, the 19-year-old Guiel portrays an art student or an artist who, while walking down a city street, notices a large white brick wall with a single message written in black marker: "Its scary what a smile can hide" (sic).
Using her own red marker, she writes "You don't have to hide how you feel" beside it, and then leaves.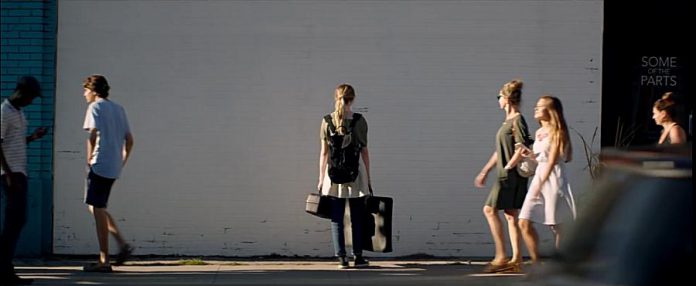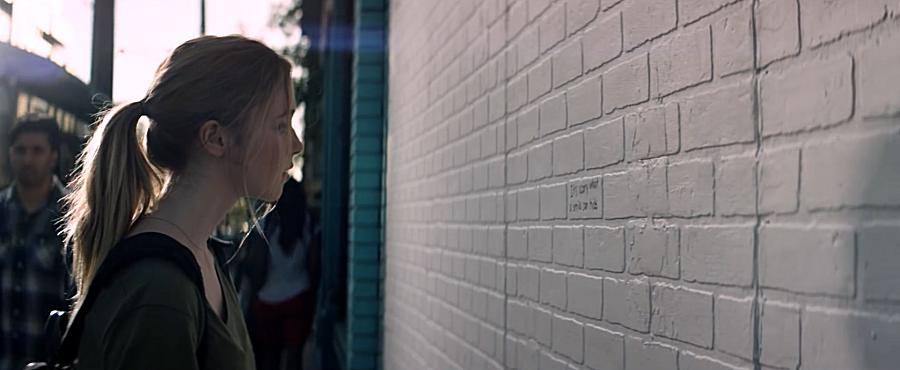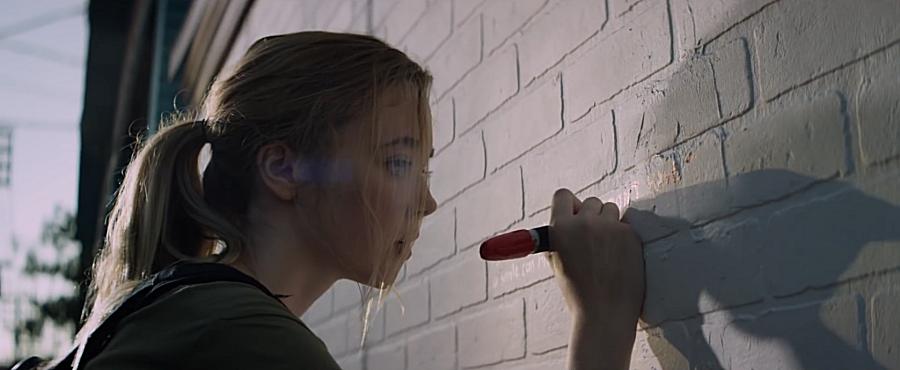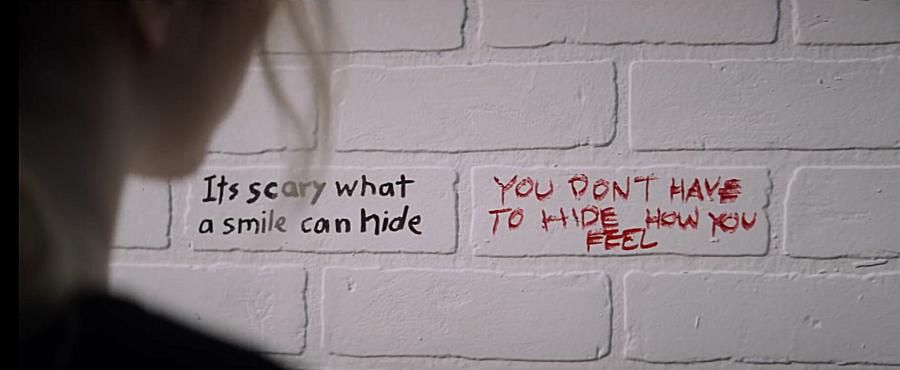 Either intentionally or accidentally, she leaves her kit of art supplies behind.
Other people then notice the messages on the wall and, using the markers and chalk from the kit she left behind, add their own messages to the wall.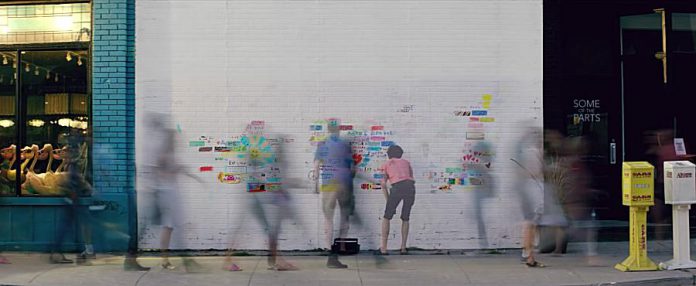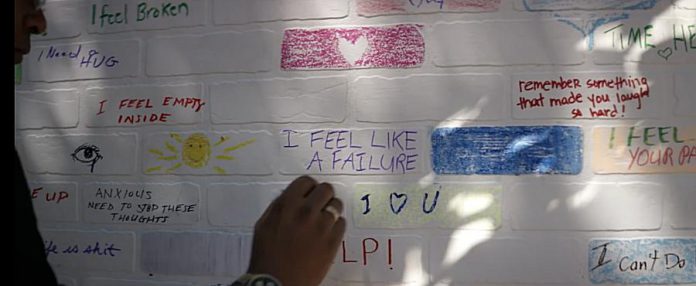 Days or weeks later, she walks by the wall again and notices all the messages that people have added to the wall.
Her initial shock turns to tears of happiness, and the final scene shows the wall covered with messages with "You're not alone" the largest message of all.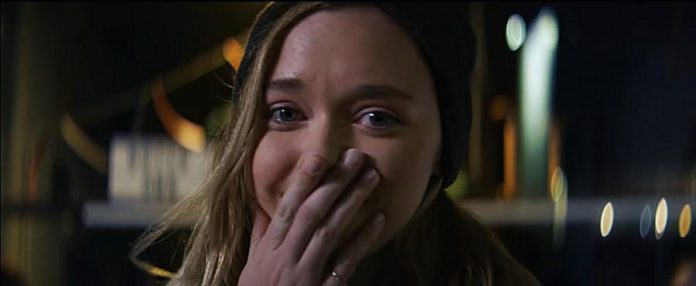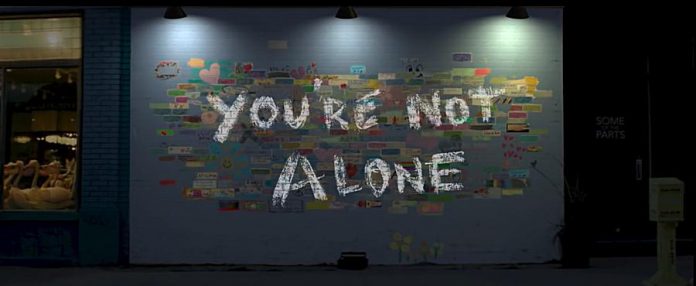 Guiel — who is the daughter of Terry Guiel, the executive director of the Peterborough Downtown Business Improvement Area — began her acting career in 2015 at the age of 16, when she starred in an international BMW advertisement.
She has since worked on I'm On It (2015), Degrassi: The Next Class (2016), and has starred in leading roles including Rhiannon in Paranormal Witness (2016) and Jen in The Day Grunge Died (2017).
As for the video, it's very effective at communicating the concept behind Big White Wall: a community where you can anonymously share your feelings and thoughts without stigma and receive the support of other members of the community.
VIDEO: Big White Wall starring Kelaiah Guiel

The Big White Wall website is intended for any Ontario resident over the age of 16 who is experiencing emotional distress, including anxiety, stress, feeling low, depression, feeling out of control, trauma, and more.
All of these may be triggered by life events such as the loss of a loved one, relationship breakdowns, employment related issues, financial crisis, sexuality, isolation, or alcohol- or drug-related problems.
Features of the website include "Talkabouts", a forum where you can interact with a supportive community, and "Bricks", a virtual canvas for you to creatively express yourself with words and images and then share them on "The Wall" for other members.
The Wall is moderated by clinically trained mental health professionals 24/7. The "Wall Guides" also provide additional support for members to ensure safety and anonymity, and monitor the website for members who express ideas of self-harm.
But Big White Wall is more than just a website to express your innermost feelings and read those of others.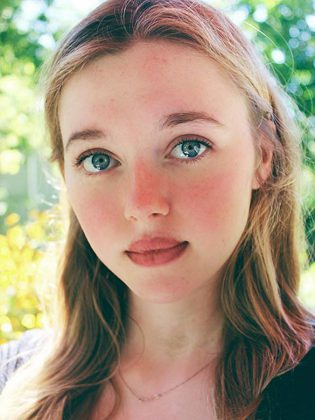 Guided support is also available, including multi-week interactive group courses to help your manage stress and anxiety, cope with grief and loss, manage anger and negative thinking, and more. Each course is based on current evidence and guided by a team of health professionals.
There are also other resources, including assessment tests where you can measure things such as your depression and anxiety level.
The website is currently only available in English.
It's free to register and use, but you have to re-confirm your membership every six months.
According to the company behind Big White Wall, which has been available in the U.K. since its launch and in the U.S. since 2016, 67 per cent of members report improved well-being from using the service, such as reduced isolation, improving coping skills, and improved emotional health.
For almost half of the members, Big White Wall was their first step in accessing mental health support outside of professional intervention, and was where they shared an issue for the very first time.
To register for Big White Wall in Ontario, visit www.bigwhitewall.ca.