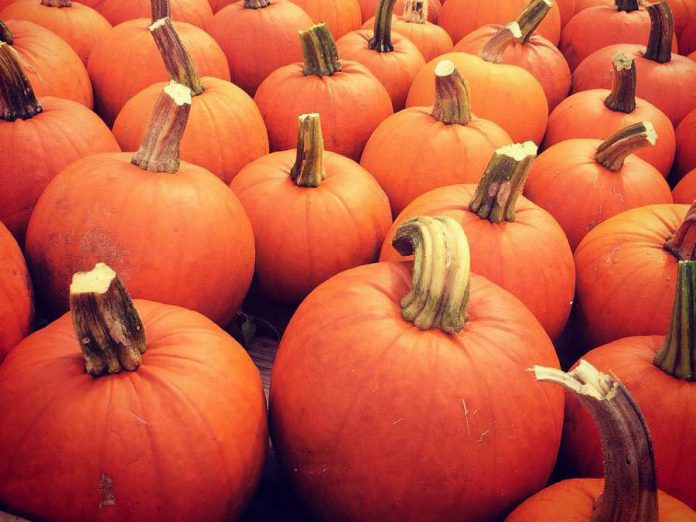 ---
Upcoming Municipal All-Candidates Meetings: Selwyn And Douro-Dummer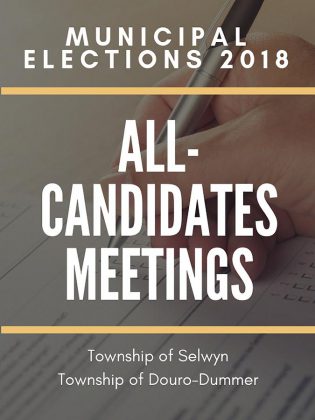 Voting day for the municipal and school board elections is just three weeks away!
The Kawartha Chamber is proud to be a partner on the following municipal All Candidates Meetings.
Township of Selwyn All-Candidates Meeting
Wednesday, October 10th at Bridgenorth United Church (new location)
The program begins at 7 p.m. Hosted by the Bridgenorth Business Association, Lakefield Herald, and the Kawartha Chamber.
Township of Douro-Dummer All-Candidates Meeting
Thursday, October 11th at Douro-Dummer Community Centre (2893 Hwy. 28, Douro-Dummer)
The program begins at 7 p.m. Hosted by Dummer News and the Kawartha Chamber.
If you have a question for a candidate, email it to info@kawarthachamber.ca. Please include the subject line "All Candidates Question: [Insert Township Name Here]" and specify if the question is for a specific candidate or all candidates.
Support the Chamber's Women's Build Team for the Curve Lake Habitat Build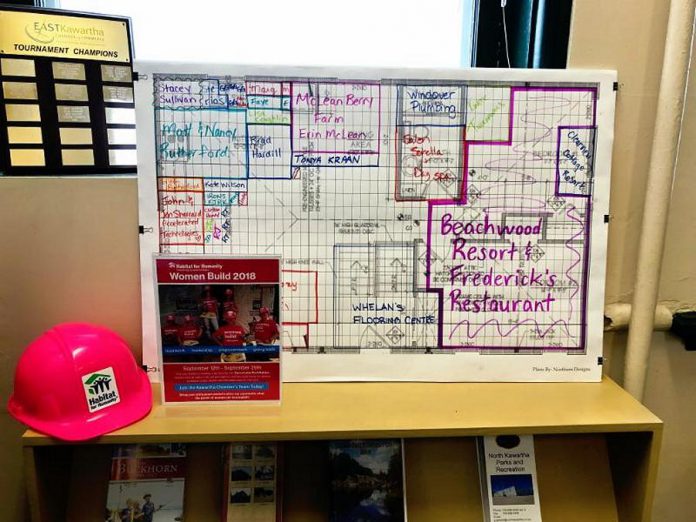 The Kawartha Chamber has formed a Women's Build Team for the Habitat for Humanity build in Curve Lake First Nation. The Women's Build Team is comprised of Chamber staff, volunteers, and members.
The Chamber is currently fundraising to help raise money for the build. For each dollar you donate, your name/business will be written on a 'square foot' of our house blueprint.
The Chamber would like to extend a big thank you to its recent donor, Beachwood Resort and Frederick's Restaurant, for their generous donation.
If you would like to make a donation online, please visit the Chamber's fundraising page. You can also make a donation in person at the Chamber office.
The Chamber's build day is Monday, October 22nd. If you would like to join the Chamber's Women's Build team, reach out to Stacey at membership@kawarthachamber.ca.
Tickets Available For The Chamber's 19th Annual Awards Of Excellence & Social Gala

Don't forget to get your tickets for the Chamber's 19th Annual Awards of Excellence and Social Gala. It is taking place on Thursday, November 8th at Lakefield College School.
Tickets are only $40 this year and include an appetizer and drink. Celebrate local businesses in the area with the Chamber!
There will be live and silent auctions, a cash bar, and music from Rhythm & Grace.
ServiceOntario And Kawartha Chamber Thanksgiving Hours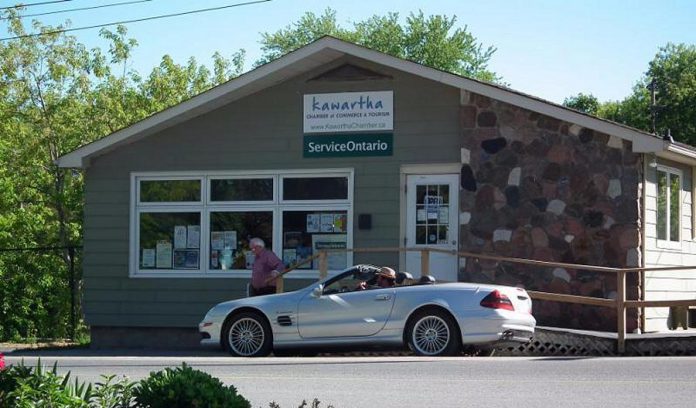 Thanksgiving is coming up this weekend on October 8th.
Please note that both the ServiceOntario office in Lakefield and the Kawartha Chamber office will be closed on Monday, October 8th.
The Chamber wishes everyone a happy Thanksgiving.
NAFTA Agreement Reached
After more than a year of negotiations, NAFTA was renewed between the U.S., Mexico and Canada.
The trade agreement will now be called the United States-Mexico-Canada Agreement (USMCA).
Below are some sections of the renegotiated trade pact that may impact Canadian businesses.
Canada's dairy market will be opened up to American farmers. In particular, Canada has agreed to allow U.S. dairy farmers 3.5% access to Canada's dairy market without tariffs.
Canadian consumers will be able to purchase five times more international merchandise online without paying import duty.
Canada failed to reach a deal that would lift steel and aluminium tariffs.
Unlike steel and aluminum, there will be no auto tariffs on Canadian vehicles under the new trade pact. In particular, the US agreed to provide Canada with an "accommodation" to protect Canada's auto industry in case the US decides to impose tariffs on auto imports.
The Canadian Chamber of Commerce is currently reviewing the details of USMCA before making their final assessment on its impact on Canadian businesses. Stay tuned.
Ontario Chamber of Commerce Fall Policy Survey
The Ontario Chamber of Commerce (OCC) launched its Fall Policy Survey last week.
Take the survey and let your voice be heard on the following topics:
The impact of government policy on your business
The overall state of the Ontario economy
Your confidence in their your own organization's success.
The OCC is committed to ensuring that the new government understands the issues impacting business in this province. Help them express the voice of business loud and clear at Queen's Park.
This survey is securely hosted by Navigator, an independent consulting firm. All responses are confidential.
Complete the five-minute survey for your chance to win a $100 Amazon gift card.
The survey closes Friday, October 26th at 5 p.m.
Rural Business Summit – Register By October 10th

Community Futures Peterborough and Peterborough and the Kawarthas Economic Development are hosting their first ever Rural Business Summit for entrepreneurs and business leaders in Peterborough and the Kawarthas.
They are offering the Summit on two days, so you can choose to attend the day that is most convenient for you:
October 16th at Baxter Creek Golf Club in Fraserville
October 17th at Burleigh Falls Inn in Burleigh Falls
Both summits will take place from 10 a.m. to 3:30 p.m. and will feature the following presentations:
'Building Opportunities in Rural Communities' by Danielle Rocheleau of Laridae Consulting (Fraserville)
'The Blank Slate Effect: How to Use an Entrepreneurial Mindset to Win in Business' by Erin Bury, Marketing Magazine's Top 30 Under 30 (Burleigh Falls)
'Succession Planning' by Darryl Wade of Farm Life Financial, Matthew Savino of Savino HR Professionals, and Nicole Truman of Fox Law (Fraserville and Burleigh Falls)
There will also be two round table discussions focusing on the challenges and opportunities for rural businesses.
Registration is required for this free event as seating is limited. Please register by October 10 through Eventbrite for the date most convenient for you to attend:
Trinkets And Treasures Wins People's Choice Award
Congratulations to Trinkets and Treasures on winning the Peterborough Examiner's People's Choice Award.
In celebration, Trinkets and Treasures and Tragically Hipp are throwing a party on Thursday, October 4th from 6 to 8 p.m.
There will be door prizes, draws and discounts.
The event is taking place at Trinkets and Treasures storefront at 46 Queen Street in Lakefield as well as at Tragically Hipp's storefront. Stop by either location to join in the celebrations.
Timberline Custom Homes Wins Ontario Builders' Association Award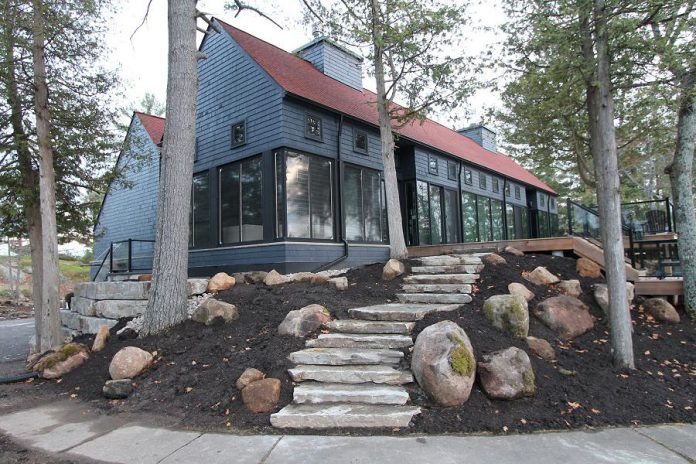 Congratulations are in order for Timberline Custom Homes.
Timberline won an Ontario Builders' Association Award for their Stoney Cove Lake House – Stoney Lake under the category Custom Home 5,000 to 10,000 square feet (architectural design by William Hicks of Hicks Design Studio).
There were lots of local Peterborough and Kawarthas trades and talent involved in this exceptional build.Timberline celebrates this win with all of them as well as Hicks Design Studio
Timberline was also a finalist (within the top three) on two other projects: Sky House – Stoney Lake (Finalist – Custom Home 3,001 to- 5,000 square feet) and Belmont Dreaming – Belmont Lake (Finalist – Custom Home 5,000 to 10,000 square feet).
Lakefield Farmers' Market Ending The Season This Thursday
After an amazing 2018 season, this week marks the final week for the Lakefield Farmers' Market until the 2019 season.
Stop by the Lakefield Farmers' Market this Thursday (October 4) from 9 a.m. to 2 p.m. in the Lakefield-Smith Community Centre parking lot, next to Isabel Morris Park.
You will find a great selection of local vendors and artisans.
Buckhorn Harvest Craft Show This Weekend
Buckhorn Community Centre is hosting its Buckhorn Harvest Craft Show this upcoming Thanksgiving weekend from October 6th to 8th.
There are going to be over 100 vendors exhibiting handmade crafts. You will find woodworking, clothing, home decor, jewelry and more.
The craft show is taking place Saturday and Sunday from 10 a.m. to 5 p.m. and Monday from 10 a.m. to 3 p.m.. Admission to the show is $5. Children under 12 years old are free.
There will be free parking at the event.
Last Cottage Country Farmers' Market At The Barn This Sunday
This upcoming Sunday (October 7) marks the final day for the Cottage Country Farmers' Market at the Barn. The market was held every Sunday this summer.
Check out the market at Craftworks at the Barn (124 Lindsay Road) from 10 a.m. to 2 p.m. on Sunday before it closes for the season.
Vendors are comprised of local small businesses selling fruit and vegetables, baked goods, and more.
McLean Pumpkinfest Opens This Weekend In Buckhorn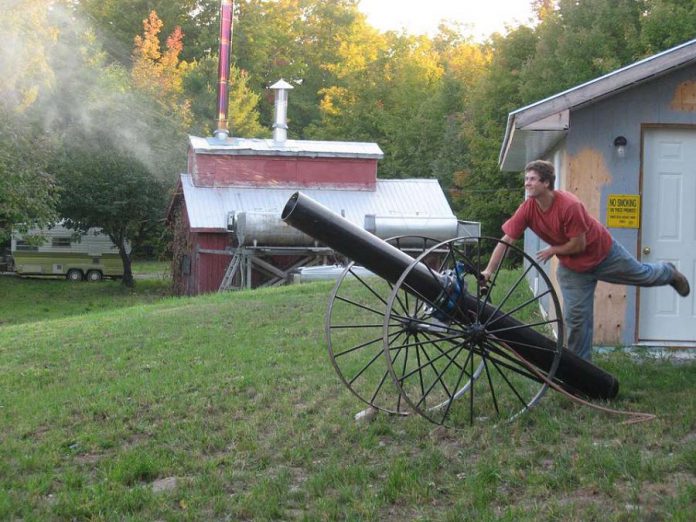 The annual McLean Pumpkinfest is opening this Thanksgiving weekend in Buckhorn, and will be taking place every weekend (Saturday and Sunday) from Saturday, October 8th until Sunday, October 28th.
The festival will be open from 11 a.m. to 5 p.m. on Saturdays and Sundays, weather permitting. It is not open on Thanksgiving Monday.
Enjoy wagon rides out to the pumpkin patch (where you can pick your own pumpkin), corn mazes, a pumpkin cannon, straw bales to play on, entertainment by Tim Holland (daily at 1 and 3 p.m.), barnyard animals, pumpkin bowling, a bouncy castle, a haunted forest and much more.
Learn more at mcleanberryfarm.com/events/pumpkin-festival/.
Free Public Skating This Fall in Selwyn
The Township of Selwyn is hosting its free public skating events starting this month. Below is a list of the upcoming free public skate dates as well as the generous businesses sponsoring the skate that day.
Lakefield-Smith Community Centre – Saturdays from 12 to 1 p.m.
October 6th, sponsored by Baker & Cole
October 13th, sponsored by Savage Arms
October 20th, sponsored by Lakefield IDA
October 27th, sponsored by Village Pet Food and Supply
Ennismore Community Centre – Sundays from 1 to 2 p.m.
October 7th, sponsored by John Young Trucking
October 14th, sponsored by Shaun Milne Signs
October 21st, sponsored by Kawartha Clean Air
October 28th, sponsored by Swish
Ladies Night Out In Lakefield – Tickets On Sale Now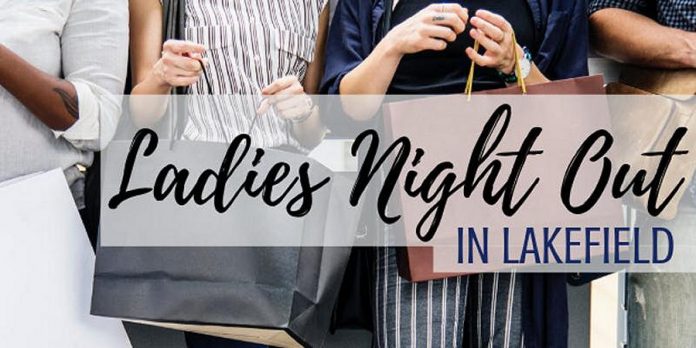 Tickets for Ladies Night Out in Lakefield are on sale now!
Ladies Night Out in Lakefield is taking place every Tuesday and Wednesday in November, starting November 6th until November 28th.
Enjoy an evening of shopping exclusive deals and socializing with wonderful ladies.
Evenings begin at 6 p.m. at The Village Inn where you can enjoy coffee, tea, and delicious baked goods. Then you are free to shop exclusive sales and discounts at all participating businesses. Finish the evening at the Thirsty Loon at 9:30 p.m. where you can enjoy a cocktail with your friends and take part in draws for prizes.
Tickets are just $16 and are available online or at Trinkets and Treasures in Lakefield.
Chamber Members Are Hiring
Sunshrine Day Spa and Salon – Guest Services
Sunshrine Day Spa & Salon is hiring for their Guest Services team.
They are looking for someone with a dynamic personality, killer organizational skills, and a stellar smile.
For more information or to apply, email your cover letter and resume to careers@sunshrine.com.
Township of Selwyn – Financial Services Assistant
The Township is seeking a Financial Services Assistant to perform accounting duties as well as provide administrative support for the Finance Department.
Send your resume and cover letter to Kim Berry, HR Coordinator, at kberry@nexicom.net by 12 p.m. on Monday, October 22nd.
Otonabee Conservation – Watershed Biologist
Otonabee Conservation is looking to hire a Watershed Biologist who is responsible for leading the development and delivery of science based monitoring programs related to water quality, water quantity and watershed health, including the development of data collection and management standards and protocols.
Submit an application by October 8th.
Buckhorn Community Centre – Art Festival Director
The BCC is looking for a director to lead and implement changes to the festival to increase attendance and sales, as well as strengthen the community engagement.
Part-time, year-round position.
Email resume with cover letter to buckhorncc40@gmail.com by October 19th.
If your business or organization has a job opportunity you would like to advertise, you can add it to the Chamber's website through your Member Information Centre account (or submit the description to info@kawarthachamber.ca) and the Chamber will share it in its next Newsflash.
Dam Construction On The Trent Severn Waterway Starting This Fall
Parks Canada is investing more than $3 billion over the next five years to support infrastructure work to heritage, visitor, waterway and highway assets located within national historic sites, national parks, and national marine conservation areas across Canada.
Beginning this fall, you will notice that dams at Otonabee Lock 23 and Douro Lock 24 are under construction as part of this investment. Work is expected to be completed in early 2021.
Parks Canada is replacing the dams in order to improve water management capability for the Otonabee River section of the Trent Severn Waterway as well as replace aging infrastructure.
If you have questions about these projects, email ont.trentsevern@pc.gc.ca with "Otonabee River Dams" in the subject heading.
Upcoming Events
Ennismore Scarecrow Contest – October 1 – 22nd
Selwyn All-Candidates Meeting – October 10th
Douro-Dummer All-Candidates Meeting – October 11th
Bucktoberfest – October 12th
Lang Pioneer: A Folk Song History of Peterborough Region – October 12 & 13th
For more information about the businesses and events listed above, please visit the Kawartha Chamber of Commerce & Tourism website at kawarthachamber.ca.
All photos supplied by Kawartha Chamber of Commerce except where noted.