This month, food writer Eva Fisher profiles a new Mexican marketplace in Peterborough, veges out at upcoming vegan restaurant Nateure's Plate, tastes traditional corn with the Seasoned Spoon, and samples the soup at YES Shelter for Youth and Families' annual Soup Stock.
---
Mercado La Hacienda, Mexican Marketplace opens on Hunter Street
Fresh corn tortillas and salsas, dried guajillo, ancho and arbol peppers, tomatillos and real Mexican oregano: Mercado La Hacienda (188 Hunter St. W., 705-742-1559) offers hard to find ingredients for authentic Mexican cooking at home.
The new shop, located just around the corner from La Hacienda Mexican Restaurant, is currently stocked with a small but tempting array of Mexican food and gifts, but owner Sandra Arciniega has exciting plans for the space.
"We're going to do cooking lessons," Sandra explains. "Basics of Mexican food, and how to make salsas."
VIDEO: Gluten-free corn tortillas at La Hacienda Mexican Restaurant
Sandra also plans to install a large tortilla machine in the market in November, so people can watch their tortillas as they are prepared.
And yes, we should talk about the tortillas she makes. Gluten-free corn tortillas made fresh without any preservatives and in a variety of flavours.
Sandra teamed up with chef Kevin McKenna to make tortillas with activated charcoal, which are strikingly black and the perfect, slightly chewy texture. In addition to activated charcoal, Mercado La Hacienda sells bright yellow tortillas made with turmeric and spicy habanero tortillas.
"I'm very inspired by the tortillas," Sandra says.
You can also purchase pico de gallo and guacamole, or cactus salad. These are all made within three hours of being sold, so they are very fresh.
Mercado La Hacienda is open Monday through Saturday from 10 a.m. to 5 p.m.
A vegan restaurant for everyone: Nateure's Plate to open in December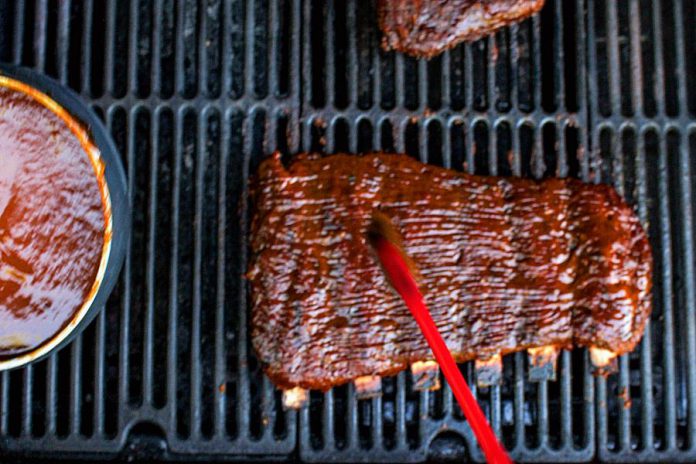 Siblings Danielle and Nate White are opening a new restaurant in the space previously occupied by Brio Gusto (182 Charlotte St., Peterborough). Nateure's Plate will feature satisfying vegan comfort food, made for vegans and non-vegans alike.
"We really want to show people what veganism can be," Danielle explains. "It can be raw health food or it can be that comfort food that you crave. We want it to be where people of any diet can come and enjoy a meal and be satisfied, and we want to show that it's not limiting."
Although the menu hasn't been set, Nate has been experimenting at home, creating vegan ribs, chicken wings, mozzarella, and more.
Nate went vegan four and a half years ago. He became interested in mock meat because he thought that the options available fell short.
"I just wanted my brother to be able to eat the meat and not really be able to notice a difference, and I felt like if I could accomplish that it would be a much easier transition for the people who were kind of on the fence about going vegan."
To make his imitation meat and cheese, Nate starts by looking at the makeup of real animal products.
"When you look at what makes meat meat, and animal products like cheese, you have to look at the fat, the lipids, and the amino acid profiles. So what you're doing when you want to create a meat or a cheese is just having the right balance and then from there you try to create the right texture."
The result? Hearty food that breaks the mold of what you might expect from a vegan restaurant.
The soft opening of Nateure's Plate is planned for December, with a grand opening in January. You can find Nateure's Plate on Instagram @nateuresplate or at www.nateuresplate.com.
Traditional food and teachings at a free community feast at the Seasoned Spoon
The Seasoned Spoon in Champlain College at Trent University (1600 West Bank Dr., Peterborough, 705-748-1011) in partnership with the Flint Corn Community Project and the Trent Vegetable Gardens, is presenting a community feast on Wednesday, October 10th from 5 to 7:30 p.m.
Following the meal, Nikki Auten, manager of the Flint Corn Community Project, will share traditional teachings about Haudenosaunee Corn and its importance in Indigenous food systems.
Community meals are offered twice a semester at Trent University. They are open to everyone on a pay what you can basis.
Caitlin Bragg, Education and Outreach Coordinator at the Seasoned Spoon, says that these meals are offered to build community.
"They're an opportunity for communities to get together and share healthy food together, and a big priority of that is that it's accessible to everybody."
VIDEO: Squash and sweet potatoes from Trent Vegetable Gardens
The greenhouse is looking very full these days! Here's how we cure our squash and sweet potatoes every year

Posted by Trent Vegetable Gardens on Sunday, October 7, 2018
Wednesday's meal will feature corn, beans, and squash grown in traditional three sisters mounds in the Trent Vegetable Gardens. Caitlin says that the three sisters is a traditional polyculture planting system.
"It's actually been used in North America for thousands of years by indigenous peoples. It started in South America and worked its way up."
The feast will also feature corn from the Flint Corn Community Project. Flint corn is a traditional variety of corn that was historically eaten in local Indigenous communities. The Flint Corn Community Project grows and preserves old varieties of corn, educates people about traditional foods, and tries to reintegrate them into the community.
Flint corn can't be prepared like the modern hybrids that we are accustomed to. It must be boiled for a long time, traditionally over an open fire.
To learn more about the Flint Corn Community Project, attend the community meal, or find them on Facebook.
Enjoy a warming meal at the YES Shelter for Youth and Families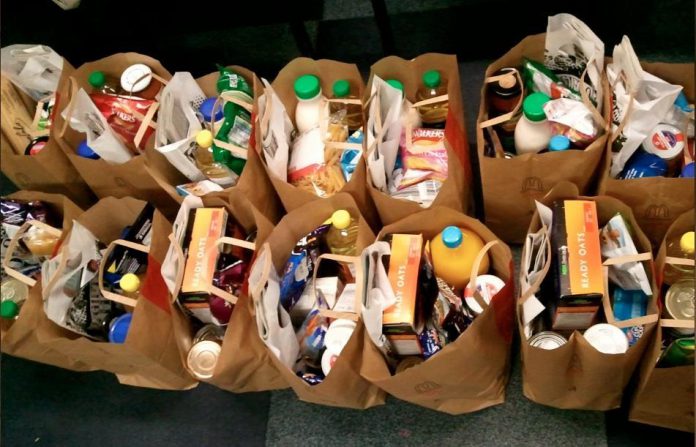 Once a year, the YES Shelter for Youth and Families (196 Brock St, Peterborough, 705-748-3851) opens its doors for the community at large to visit and enjoy a bowl of soup.
The Soup Stock Lunch is an annual fundraiser for the United Way. This year it will take place on Friday, October 19th with seatings taking place from 11:30 a.m. to 1:30 p.m. The cost is only $7, but you must reserve in advance with Kait Richard of YES by calling 705-748-3841 ext. 204.
Generally the shelter doesn't offer tours, so this is your one annual chance to see how the shelter operates.
"Because it's a space where people are living, obviously it's kind of disruptive to have strangers coming through," explains Executive Director Meagan La Plante.
Meagan says that soup was chosen for the meal because it is often featured in their in house cooking lessons.
"Staff are regularly teaching young people how to make creative soup with different ingredients that they have, and so we thought it would a nice type of meal to share with the community given the context of our work."
Soup offers a delicious way to use ingredients that otherwise wouldn't work together.
"Soup is a well-loved style of food to teach young people and families to make, because you can make almost anything that you have into a soup. Also a lot of our clients rely very heavily on the food banks in the community and YES's food bank in particular, and we tend to have a lot of non perishable goods: canned vegetables and broths."
Making a soup can turn these disparate ingredients into a healthy, warming meal.
This year, prior to the Soup Stock, a new mural will be unveiled on the side of the YES Shelter. The site was selected by the Peterborough Public Arts program.