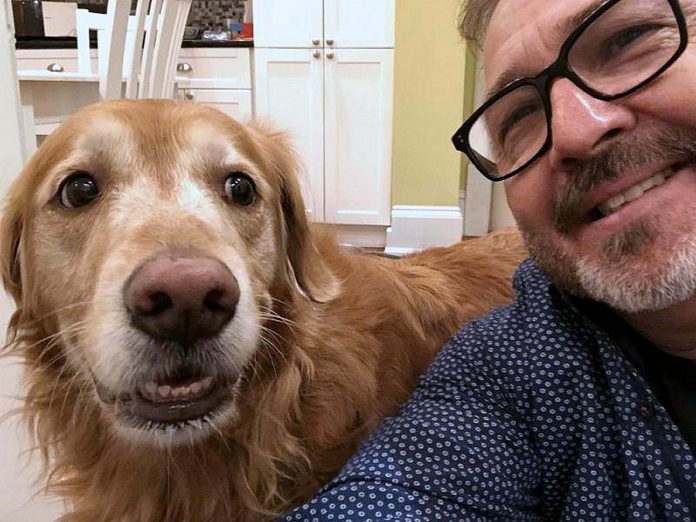 When Mike Melnik, former radio host and owner of Impact Communications in Peterborough, was out walking his dog one winter, he had no idea he'd end up in the emergency room at Peterborough Regional Health Centre (PRHC) and spend Christmas at the hospital. Read Mike's story in his own words below.
This is the first of a series from the PRHC Foundation to show how your donations to our hospital make a real difference in the lives of real people. Over the next five weeks, kawarthaNOW will be sharing these stories of hope from patients, doctors, and parents. This week's story is how donations help advance emergency care at our hospital.
Many people don't realize government funding only covers a portion of what hospitals need to meet the best practices in patient care. It's private donations from people like you that allow PRHC to purchase the technology and equipment to advance patient care — both in the emergency room and throughout the hospital.
Please read Mike's story, watch a video featuring PRHC's Chief of Emergency Medicine Dr. Mark Troughton, and hear from PRHC Emergency Department physician Dr. Alex Weiler. And then please consider giving more families the Gift of Hope by making a donation to fund urgently needed equipment and technology that makes world-class care possible at your hospital.
Mike Melnik's story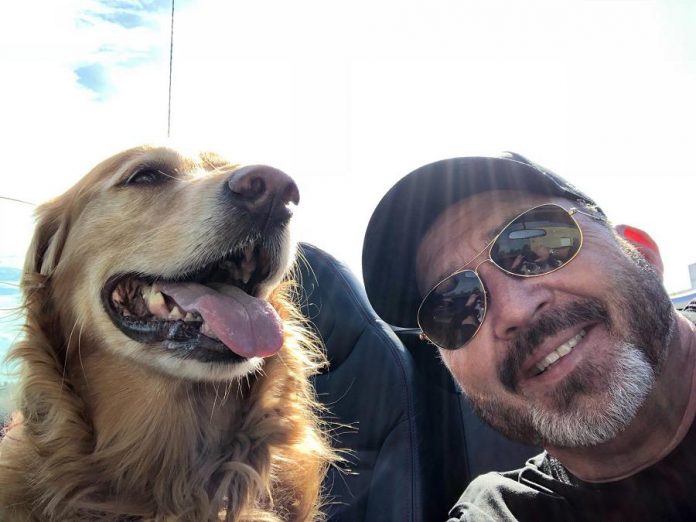 Do you have a minute? I'd like to tell you about the time Rosie and I went for a walk and I ended up spending Christmas in the hospital. Not the holiday I was expecting.
It happened in the blink of an eye. One minute we were walking down the hill, the next I hit the ground and heard a sharp crack. I knew right away it wasn't good.
I headed over to the Emerg at Peterborough Regional Health Centre where they took some X-rays that showed I had three broken ribs and a partially collapsed lung. Not going to lie. It hurt. I ended up spending five days in the hospital. Definitely the last thing I was expecting when Rosie and I headed out the door that day.
That's the thing about emergencies. They happen when you least expect it. When they do, you want your doctors and nurses to have the equipment they need to do their job so you can feel better and go home as quickly as possible.
Looking back, I'm so grateful to everyone at PRHC. I had great care that led to a speedy recovery. But I'm also really grateful to the donors who funded the equipment and technology that made that care possible.
That's why I support the PRHC Foundation and why I agreed to share my story. It's donors who fund the equipment that makes up the backbone of patient care and supports quick, accurate diagnosis and treatment. Not only in the Emergency Department, but throughout the rest of our hospital.
We all have our reasons to give. This is mine. Please join me this holiday season by donating now and making great care possible for someone else.
Wishing you a safe and happy holiday,
Mike & Rosie
P.S. Rosie was totally fine and had a great Holiday at home! : )
Donor-funded technology and equipment advances emergency care
Dr. Mark Troughton, Chief of Emergency Medicine at PRHC, shares why he and his colleagues need state-of-the-art equipment in order to deliver world-class emergency patient care at your hospital.
Emergency Department physician Dr. Alex Weiler thanks donors
My name is Dr. Alex Weiler. As an Emergency Department physician at PRHC, I know my patients are never really ready for a medical emergency like the one that brought Mike through our doors.
And yet, the Emergency Department at PRHC is ready for the thousands of patients who turn to us each year, including those who will need our help this holiday season.
Our ED is open 24 hours a day, 7 days a week. And every person who comes through our doors deserves access to the latest equipment to quickly diagnose their illness or injury.
Help us be ready for the 87,000+ patients who will need us this year.
The Peterborough Regional Health Centre (PRHC) Foundation works with donors to fund the equipment and technology that form the backbone of patient care at PRHC — bringing new lifesaving services to our region, and helping attract and retain expert doctors, nurses, and staff. For more information, visit www.prhcfoundation.ca or call 705-876-5000. You can also follow the PRHC Foundation on Facebook, Instagram, and Twitter.