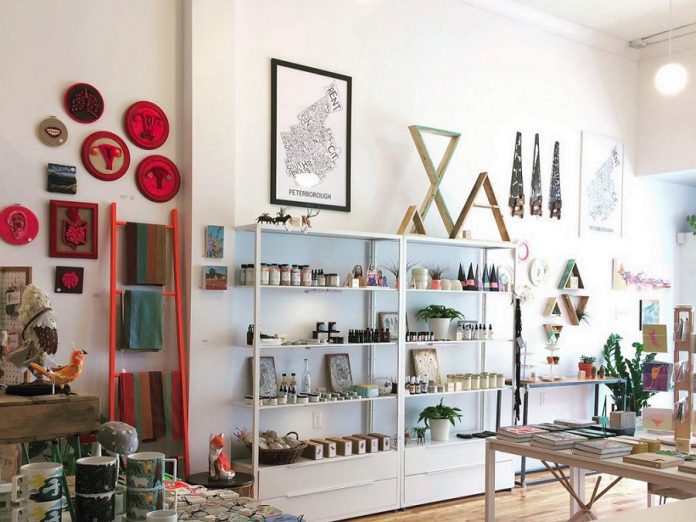 Contemporary gift boutique and creative hub Watson & Lou has expanded at 383 Water Street in downtown Peterborough to include a 1,300-square-foot space where emerging and established artists can hone their practice in a supportive environment.
The storefront, which celebrated its first anniversary this fall, unveiled the new space in early October, which includes three private studios and an open concept screen printing facility with fresh white walls, original wooden flooring, LED lighting, and large windows.
Owners Erin Watson and Anna Eidt hope the expansion will provide opportunities for community building and collaboration, which can be harder to come by when artists are working in isolation.
"Many artists and makers need a space outside the home to get down to business and connect with other creatives," says Anna. "As with most work, people want to separate their artistry from their personal life, and affordable studio space is scarce in our downtown."
Offering private and shared studios was always part of the long-term dream, adds Erin.
"We have loved becoming a part of this creative community through our workshops and relationships with local makers, and found that many people were inquiring about private studio space. So when our landlord at Ashburnham offered to have his team renovate the second floor, we jumped at the opportunity sooner than expected."
"Our original vision has held true in every aspect," says Anna. "Boutique sales are great and the workshops have been amazing, and now the idea to create a larger, collaborative workspace is also unfolding before our eyes."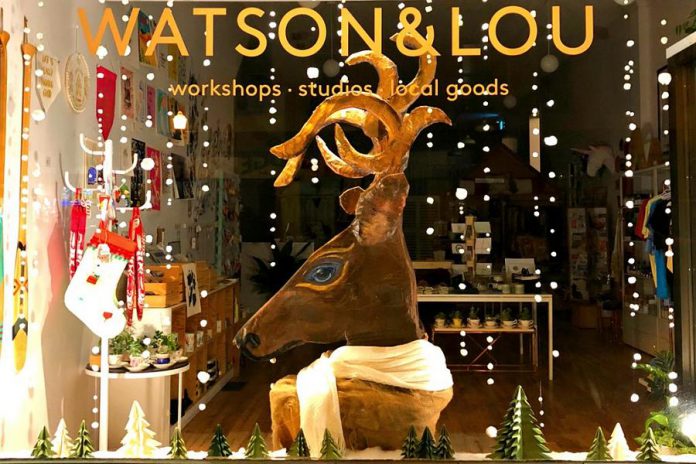 This evolution is one sign of the success and continual growth for Erin and Anna since they opened their doors in 2017. The store now offers thoughtfully designed works by over 50 artists and makers from Peterborough and the Kawarthas, with even more unique contemporary gift items arriving continually from across Ontario and Canada.
For the shopper looking for unexpected gift ideas, Watson & Lou has a seemingly endless collection of beautiful, useful, and comical items. Merchandise includes prints, ceramics, stained glass, textiles, handmade jewellery, all-natural body products, kids items, home decor, and even small furniture pieces.
Popular items so far this season include one-of-a-kind recycled fabric mittens and neckties by local sewing master Kathryn Bahun of Keetarella; t-shirts designed by James Hodgson of Nish Tees that celebrate Nogojwanong and Anishinaabemowin; and gorgeous screen printed pillows and wall hangings with a dose of sass by Emerance Baker of Stoney Lakes Textiles.
Support for local art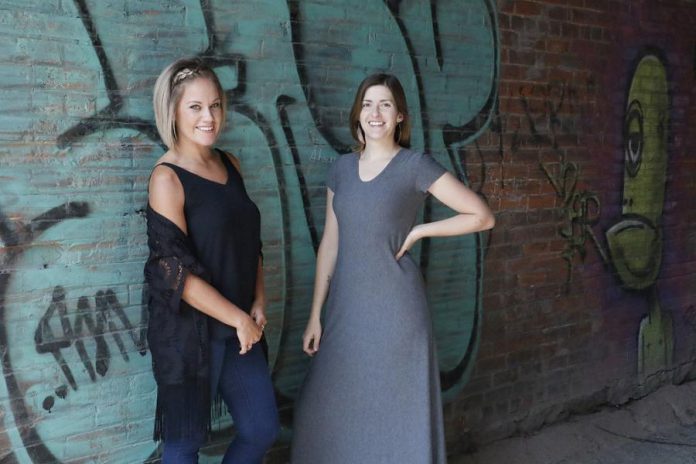 "We've been blown away by how many people are making it a priority to shop local and reduce their carbon footprint," says Erin. "It's encouraging for us to see more people investing in small business, and valuing originality. We're very happy to satisfy those needs and continue to search for more environmentally friendly items to offer our customers."
Anna explains that despite typically having less foot traffic than Hunter Street and George Street, their Water Street location has also exceeded expectations.
"It feels like we fit in here. We love our neighbours at Needles in the Hay, the bars and restaurants are awesome, and the Commerce Building has a long tradition of artist studios. It's a real privilege to be surrounded by multiple art galleries and get to participate in the First Friday Art Crawl. We feel we've been welcomed into the downtown arts community and are so grateful for that."
"We hope as the city continues to grow and change, our city counsellors will take measures to protect this community as an invaluable and vital hub of visual arts and culture in Peterborough."
Private studio space available to rent
Watson & Lou is currently accepting applications for one private studio available December 1st. Interested artists can email hello@watsonandlou.com for details.
The newest studio dweller will be in good company. The space is already home to three local creatives: herbalist Aryn Mahood of Sweet Song Herbals, Leslie Menagh of Madderhouse Textile Studios, and local caricature artist and illustrator, Jason Wilkins.
New workshops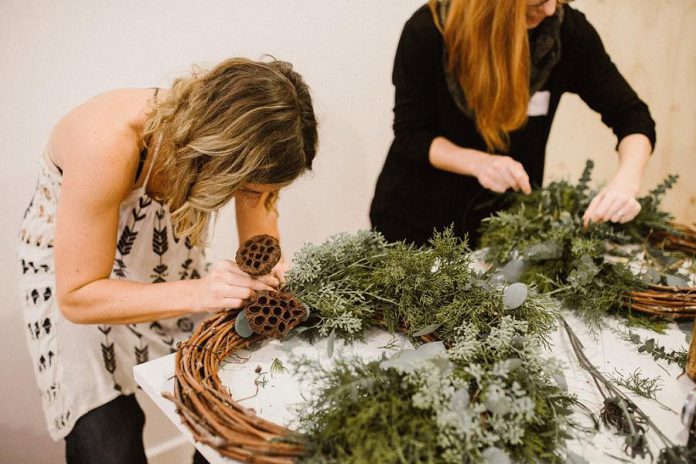 For those looking to tap into their creativity, Watson & Lou continues to host a wide range of workshops in their main floor shared studio space. Here are some upcoming workshops (follow the links to register):
Leslie Menagh of Madderhouse Textile Studios will soon be running her own workshop schedule upstairs, focused on textile printing, design, and construction. Visit www.madderhouse.com for details.
Interested in selling your wares with Watson & Lou? Their selection committee reviews new submissions quarterly. Complete the online application.
And if you're shopping from your couch, Watson & Lou also offers many of their products online at watsonandlou.com with flat-rate shipping within Canada.
Watson & Lou is located at 383 Water Street in downtown Peterborough. For more information, call 705-775-7568, email hello@watsonandlou.com, or visit watsonandlou.com. You can also follow Watson & Lou on Facebook, Twitter, Pinterest, and Instagram.