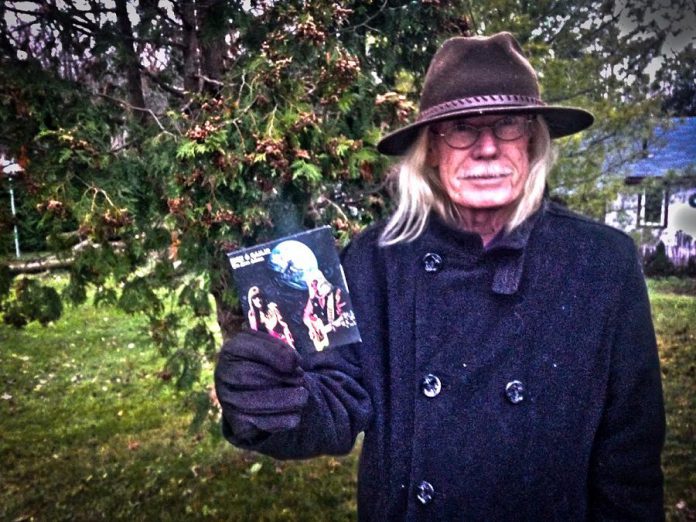 "It's me … I'm alive."
With that brief but definitive confirmation, longtime Peterborough musician Rick Young made it clear Monday (November 26) that, despite yet another serious bout with cancer, he hasn't lost his sense of humour or his optimism over what lays ahead in terms of his health.
Young, 66, is at home resting comfortably following surgery on November 22nd at Toronto General Hospital to deal with a new health threat — in the form of carcinoma.
"This is different than my lymphoma … it's skin cancer," says Young, who came home Sunday from the hospital.
"They did two surgeries here in Peterborough using a local anaesthetic. The third time, they sampled it and it was still there, so they said 'Alright, we're not horsing around anymore' and sent me to Dr. (Jonathan) Irish at Toronto General (Hospital).
"This time I think they got it all out. They took some lymph nodes with it so it doesn't spread anywhere. The incision is from behind my ear to across my neck down to my chest. I go for a follow-up in three weeks and they'll let me know if anything else is needed or if I'm clear."
It was in the fall of 2017 that Young began chemotherapy treatment at the Peterborough Regional Health Centre for non-Hodgkin lymphoma, a form of cancer that originates in the lymphatic system, the body's disease fighting network. Come March 2018, a CAT scan revealed he was clear of that cancer.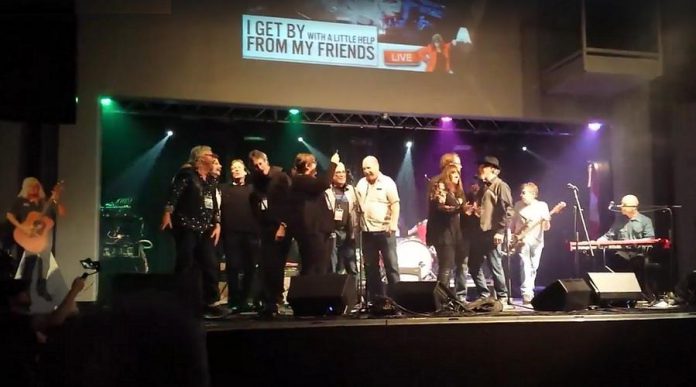 Just more than a year ago to the day of his most recent surgery, Young, with his wife and longtime music collaborator Gailie, were the benefactors of a huge benefit held at The Venue to help them with costs incurred as a result of not performing.
The event, billed as 'I Get By With A Little Help From My Friends' — a nod to their trademark performance of Beatles music — saw 10 acts perform before a packed room, raising thousands of dollars to help them out while doing much to lift the couple's spirits.
As was the case last year, Young prefers to keep a low profile when it comes to his personal health.
"Gailie said you were calling on the phone," he says. "I said 'Oh man, I don't want any more publicity.'
"She said 'Come on, people want to hear from you, they did the benefit for you and they have to know what's going on.' I appreciate that people are concerned. It's kind of people to think of me, but after awhile it's like 'Geez…'"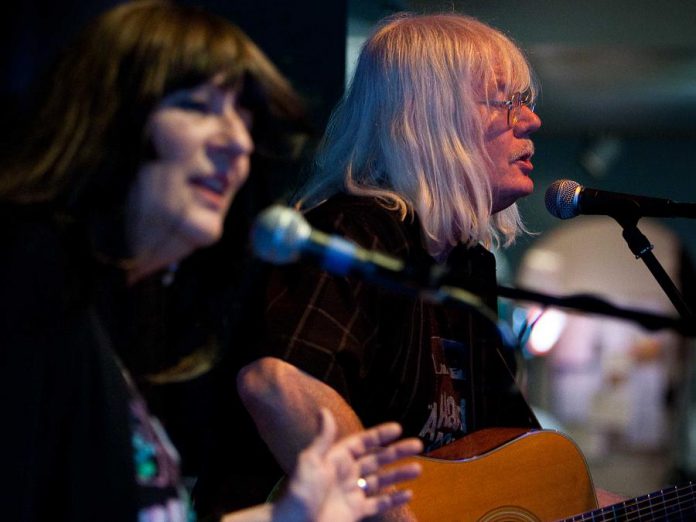 For her part, Gailie is "very positive" regarding her husband's prognosis, adding "I know he's going to get through this. I'm praying the third time's a charm and they got the cancer out."
On Monday, Gailie posted on Facebook that their regular gig at the Black Horse is on hold while Rick recovers. She will be at the George Street North pub tonight (Monday, November 26) for the weekly Crash & Burn event, joined by a number of musical friends.
She says that while Rick won't be able to sing, it's hoped that he will be back onstage next week at some point playing guitar.
"Since I posted on Facebook, many people have been sending love and hugs and healing thoughts," Gailie says.
"It's amazing. I'm just God smacked over the response."