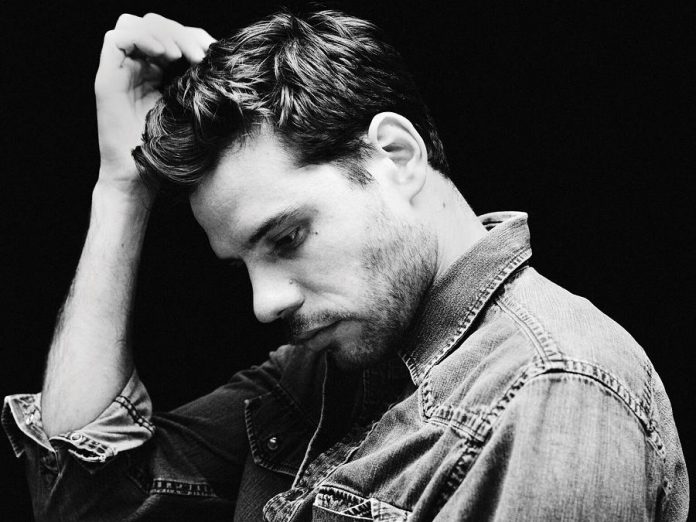 This March, the Peterborough Folk Festival is bringing acclaimed Toronto-based musician Bahamas back to Showplace Performance Centre (290 George St. N., Peterborough) — the same venue he sold out when he kicked off the 2016 Peterborough Folk Festival there on August 29, 2016.
A few things have changed since Bahamas — the stage name for guitarist and songwriter Afie Jurvanen — last performed at Showplace. The 37-year-old musician and his wife have a second daughter, Bahamas has been showered with critical accolades for his latest release Earthtones, he performed the record's tune "Way With Words" on Jimmy Kimmell Live!, and the record has been nominated for a Grammy.
So it's a bit of a coup for the folk festival's artistic director Ryan Kemp to bring Bahamas back to Showplace, where he will be performing on Monday, March 25, 2019. Tickets for the all-ages concert go on sale to the public at 10 a.m. on Thursday, December 19th at the Showplace box office, by phone at 705-742-7469, or online at www.showplace.org, with a pre-sale by phone or online at 10:30 a.m. on Tuesday, December 18th (use the password PTBOFOLK). Ticket prices will range from $42.50 to $55 plus box office service fees.
VIDEO: "Way With Words" – Bahamas on Jimmy Kimmell

"Bahamas returning to Peterborough is special for the festival on so many levels," says Kemp, adding the festival is celebrating its 30th year in 2019.
"It's a reminder of how successful the organization has grown over the past four years. Before 2016, the largest crowd for an opening night of the festival was 350. That night when Bahamas took the stage at Showplace, it was a sold-out crowd of 647."
Kemp points out that Bahamas just sold out five shows in four days at the 1,145-seat Danforth Music Hall in Toronto.
The Bahamas show in Peterborough is also special because the bassist for the band, Darcy Yates, is from the area (he's also the brother of local musician Clayton Yates). The other members of the touring band are guitarist Christine Bougie, drummer Jason Tait, and backup singer Felicity Williams.
VIDEO: "No Depression" – Bahamas

Despite his stage name, Jurvanen isn't from the Bahamas. Of Finnish descent, he was born in Toronto and grew up in Barrie. He taught himself to play guitar and dropped out of high school so he could focus on music (in 2016, he received an honorary high school diploma from Barrie Central Collegiate Institute).
He played with Feist, Howie Beck, Jason Collett, Jack Johnson, The Weather Station, and Zeus before launching a solo career, releasing his debut album Pink Strat under the name Bahamas in 2009.
"It conjures up imagery for people," says Jurvanen of his stage name, in an interview with the Globe and Mail. "It makes you hear the music through a different filter. When you say Afie, it requires explanation 'How do you spell that?' 'What nationality is that?' I've had those types of questions posed to me my whole life. Having something that was easy to say and easy to understand was more desirable than focusing on my name."
VIDEO: "Lost In The Light" – Bahamas

Pink Strat was nominated for a 2010 Juno Award for Roots & Traditional Album of the Year – Solo. Bahamas then released the critically acclaimed Barchords in 2012, which was nominated for a 2013 Juno Award for Adult Alternative Album of the Year (Bahamas was also nominated as Songwriter of the Year for the tracks "Be My Witness", "Caught Me Thinking", and "Lost in the Light").
He finally hit Juno gold with his third album, Bahamas is Afie, released in 2014. That earned him Adult Alternative Album of the Year At the Juno Awards of 2015, and Bahamas also received the Juno for Songwriter of the Year for "All the Time", "Bitter Memories" and "Stronger Than That".
Bahamas has toured internationally with Wilco and Robert Plant, and performed on Conan in 2014, bringing his music to an American audience.
VIDEO: "All The Time" – Bahamas

This past January, Bahamas released his fourth album, Earthtones, a collection of tunes with a 1970s R&B and country-soul groove featuring Jurvanen's voice front and centre backed by his effects-driven guitar and talented musical guests.
"It's easily Bahamas' most accomplished album to date and could very well be the mainstream breakthrough of which the industry has long suspected Jurvanen is capable," writes Ben Rayner, music critic for The Toronto Star.
Bahamas performed the tune "Way With Words" from Earthtones on Jimmy Kimmell Live! shortly after releasing the record, which has since been nominated as Best Engineered Album for the 2019 Grammy Awards (the winners will be announced on February 10th).
Ben Rogers will be opening for Bahamas at Showplace. The Vancouver musician and his band will be performing his country-tinged Americana.
VIDEO: "A Changed Man" – Ben Rogers