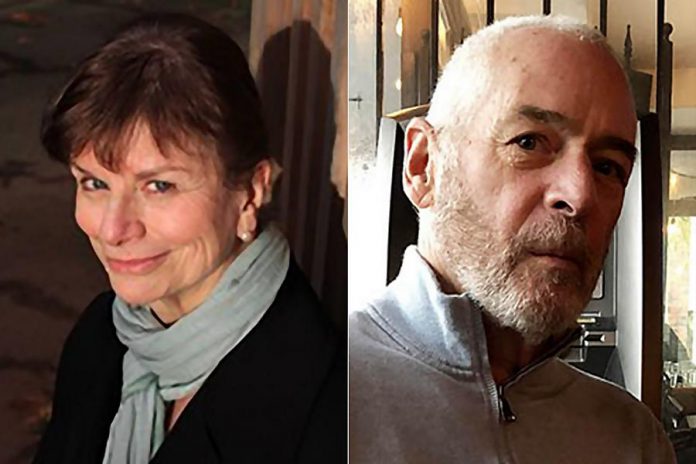 The Cameco Capitol Arts Centre in Port Hope, commonly called the Capitol Theatre, has two new people at the helm.
On January 4, 2019, board chair Olga Cwiek announced the hiring of Susan Ferley as Artistic Director and Mike Forrester as Managing Director.
Ferley recently returned from London, England, where she spent a year studying actor training and coaching at the Royal Central School of Speech and Drama. Prior to that, she was artistic director at the Grand Theatre in London, Ontario, from 2001 to 2016 — the longest-serving artistic director in that theatre's history. During her time at the theatre, she helped eliminate a million-dollar deficit on a $4-million budget, and directed some of the theatre's most notable productions.
She also served as artistic director at The Globe Theatre in Regina, Saskatchewan from 1990 to 1998, and was on the Board of Directors of the Canada Council for the Arts from 1998 to 2001.
"I am excited to begin this new adventure, and together with the Capitol's board, staff and volunteers, building on the strengths of this beautiful and historically significant theatre," Ferley says. "I love the beauty of Port Hope — an exquisite setting for this jewel of a theatre, and I am looking forward to becoming an active member of the community."
Ferley will assume her new position at the Capitol in mid-February.
Mike Forrester will be relocating with his family from Vancouver, where he served as executive director of the Coastal Jazz & Blues Society from 2014 to 2017. The society stages the annual TD Vancouver International Jazz Festival, is the largest music event in British Columbia, with an annual budget of more than $4 million.
A French horn player, Forrester is a former vice president of marketing and development with the Toronto Symphony Orchestra and a former vice president of Livent. He is also a past resident of Cobourg, where he worked in local radio.
"I am thrilled to join the staff, board and volunteers of the Capitol Theatre for the next chapter in the storied history of the venue," Forrester says.
Forrester will assume his new position at the Capitol on January 14tth.
For the past five years, the role of artistic director at the Capitol was held by Antonio Sarmiento, who also functioned as general manager.
In October 2018, following a third-party assessment of the theatre's five-year strategic plan, the theatre's board decided to create two new positions: artistic director and managing director. Rather than apply for either position, Sarmiento chose to resign effective December 31, 2018.