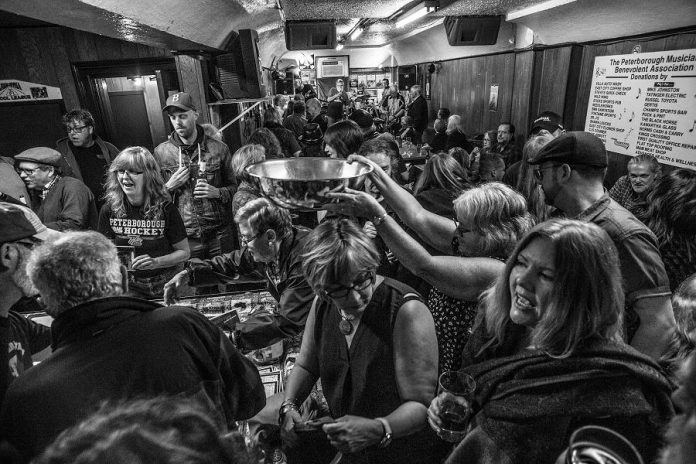 From Thursday, January 24th to Sunday, January 27th, the 2019 ReFrame Film Festival returns to downtown Peterborough, marking its fifteenth year of presenting engaging and inspiring documentaries from filmmakers across the world.
This year, 70 films are being screened along with panels, filmmaker talks, and other events at Market Hall, Showplace, and The Venue with additional related events at The Theatre on King.
"Documentaries are having a resurgence," says ReFrame's creative director Amy Siegel. "We are seeing platforms like Netflix and other streaming sites featuring documentaries, and we're seeing huge box office revenues from some documentary films."
A filmmaker and working artist with her MFA in Documentary Media from Ryerson University, Amy relocated to Peterborough from Toronto last August to take over programming of the festival from departing festival director Krista English.
Since the summer Amy and a dedicated team of volunteers, including festival director Jay Adams and technical coordinator Lester Alfonso, have spent hundreds of hours of reviewing films to create this year's program.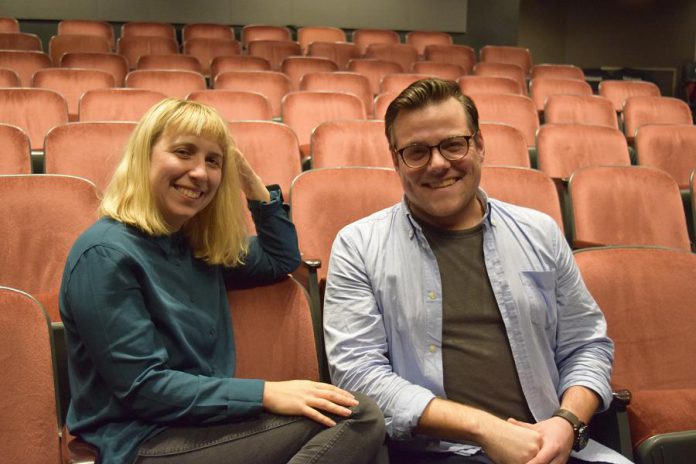 "It was an amazing gift to become a part of the ReFrame family, because they've been doing this for so many years and have had so much community support that it's an absolutely pleasure," Amy says. "I'm also grateful for the vision and perseverance of Krista English for the fifteen years that she spent at ReFrame. This is her first year away from it, and I am absolutely in awe of what she did with this organization. It's a real honour to now be a part of it in its current form."
Fifteen years for any small city film festival is an impressive feat, but with documentaries being such a niche genre, this anniversary mark is truly special for Reframe — especially as it continues to thrive stronger and bigger than ever before.
"I think the Peterborough community is very invested in what's happening in the world, and what's happening in their own community," says Amy of Peterborough's relationship with ReFrame. "When you think about the environment or gender issues or music and the arts, these are happening in a microcosm here, but it's a reflection of what's happening in the world, and being able to bring those stories here … people really connect to them on a personal level.
"ReFrame is also so community focused and community supported. When you look at programs from past years, as well as this year, for a lot of the films you'll see the community sponsors. That's an amazing system that has been developed here where the community and the filmmakers and the organization are all helping to lift each other up, and provide platforms for each other, which is so unique."
With 70 films in this year's festival, this is the most ever featured at ReFrame.
"We had hundreds of submissions and it was hard to choose," Amy recalls. "We have an amazing group of volunteer programmers who are part of the programming committee and they watched hundreds of hours of films, mostly over the summer, which is an investment in itself. Then we got together and discussed the films and themes and how they might fit together, and we built the program from there."
Although it is impossible to see all of the films over the course of the festival, a comprehensive list of the films are available at the ReFrame website and on kawarthaNOW.
While all of the films screening at ReFrame are special to Amy and her staff, here are a few highlights:
Youth Unstoppable
Director – Slater Jewell-Kemker
Thursday January 24th at Showplace Performance Centre. Film starts at 7:30 p.m.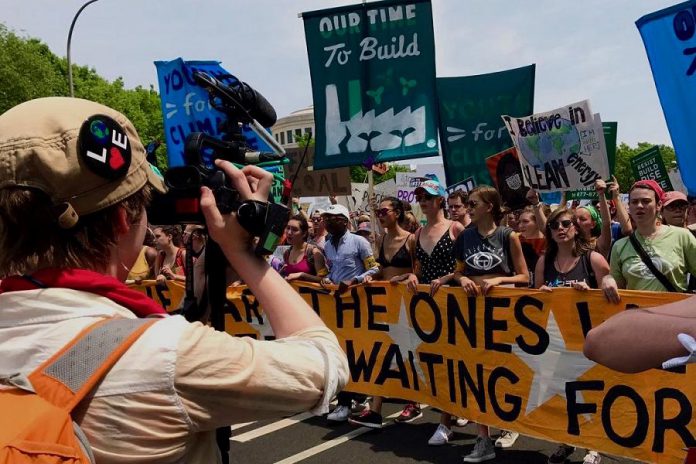 The opening film of the weekend, Youth Unstoppable was created over a decade by local filmmaker Slater Jewell-Kemker.
Youth Unstoppable is a front-line look at the global youth climate movement. Jewell-Kemker began filming her documentary at the age of 15 while still a student at at PCVS in Peterborough.
VIDEO: "Youth Unstoppable" Trailer
"I'm really excited that we are showing this film," Amy says. "It's moments like this, as a programmer, that I get excited because we can feature a film by someone who grew up in this community, has been working diligently as a filmmaker and as an activist, and will be able to share that with not just her peers but the broader Peterborough community."
Anthropocene: The Human Epoch
Director – Jennifer Baichwal, Nicholas de Pencier, & Edward Burtynsky
Friday January 25 at Showplace Performance Centre. Film starts at 7:30 p.m.
One of the most important documentaries on the festival circuit today, Anthropocene: The Human Epoch has won multiple awards thus far, including Best Canadian Documentary from the Vancouver Film Critics Circle, the Rogers Best Canadian Film Award and, most recently, The Toronto Film Critics Association's Best Homegrown Film Award.
Attending the ReFrame screening will be drone operator Jim Panou and locations manager Mike Reid.
VIDEO: "Anthropocene: The Human Epoch" Trailer

"We are excited to be screening Anthropocene, which is a very big film right now," Amy says. "The film is broadly about human's impact on the earth. Everything from mining to poaching to the oil and gas industry. The film is made in a very artful and beautiful way, which is interesting to see as an audience member because it's often very difficult imagery.
"But it's presented in a very aesthetically beautiful way. It goes across the world and presents very different aspects of environmental devastation but presents it in a really unique way. It's beautiful. Everyone should see it."
The Rest I Make Up
Director – Michelle Memran
Saturday January 26 at Showplace Performance Centre. Film starts at 5 p.m.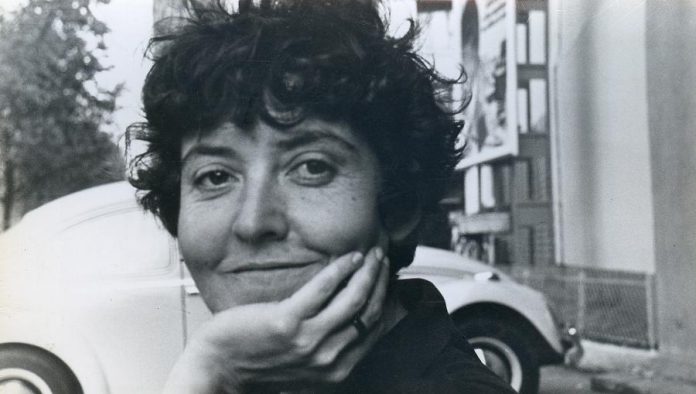 An intimate look at the life of award-winning playwright Maria Irene Fornes, The Rest I Make Up looks at the declining years of a faded New York theatrical icon and celebrates not only her past, but the spirit of creativity and the bond between herself and filmmaker Michelle Memran.
"The Rest I Make Up is a really special movie," Amy says. "It's about an aging actress who had a flourishing career in New York in the 1960s and 1970s, but when the filmmaker meets her she's living by herself in a small apartment.
VIDEO: "The Rest I Make Up" Trailer

"She and the filmmaker form this really beautiful friendship that really shines in the film and becomes really tangible, so you just don't just see the incredible and vivacious woman Maria is today, but you get to learn about this incredible life she lived in the past as well as her ideas about art and writing and theatre."
Inventing Tomorrow
Director – Laura Nix
Saturday January 26 at Showplace Performance Centre. Film starts at 12:15 p.m.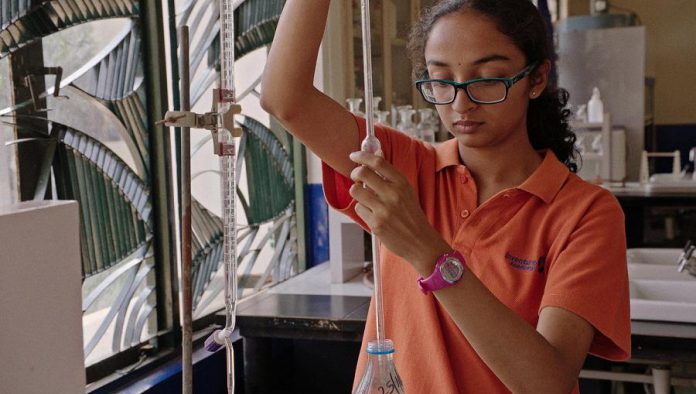 Inventing Tomorrow follows six teenage inventors from Indonesia, India, Mexico, and Hawaii who travel to the Intel International Science and Engineering Fair — the largest gathering of high school science students in the world — to solve environmental problems in their own community.
"Inventing Tomorrow features teenagers from across the world who are working on science projects to help their own communities, and they come together to compete at the world's biggest science fair," Amy says.
"It's amazing to see these young people who care so deeply about where they live and how they come together to help and become part of the dialogue."
VIDEO: "Inventing Tomorrow" Official Trailer

Postings From Home
Director – Kelly O'Brien
Saturday January 26th at Market Hall. Film starts at 2:45 p.m.
Documentaries don't necessarily have to be presented as films. That's the case with Postings From Home, performed live by filmmaker Kelly O'Brien, who combines social media postings with the traditional family slideshow of years gone by to create a humorous and poignant portrait of motherhood during the current political and environmental crisis.
"Postings From Home is not a traditional documentary," Amy says. "It's a live performance that is made by filmmaker Kelly O'Brien and it's more of a family slide show. She's taken a lot of social media posts that she's made over the years and has strung them together to make an intimate narrative about her personal life: her family, her children, her insights into the world.
"She has two very eloquent daughters who have very quirky and funny insights, and she speaks beautifully about her family and her children, about disability and the environment, about the political impact of our leaders. She kind of weaves them all together into this performance and brings the audience in. It's really not to be missed. It's also really nice to weave in live performance into a documentary context and she does that seamlessly."
The Woman Who Loves Giraffes
Director – Alison Reid
Saturday January 26th at Showplace Performance Centre. Film starts at 7:30 p.m.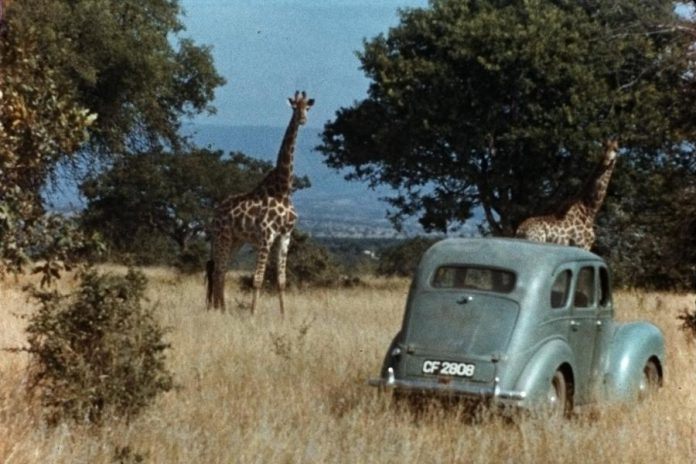 The Woman Who Loves Giraffes takes a look at the life of Dr. Anne Innis Dragg, who became the first person to study animal behaviour in the wild when she took a solo trip to South Africa in 1956 to study giraffes.
Facing alarming sexual prejudice from the scientific community upon her return, Dr. Dragg's experiences helped solidify her role as a feminist activist. Dr Dragg will be also be attending the ReFrame screening of the film.
VIDEO: "The Woman Who Loves Giraffes" – Official Trailer

"Dr. Dragg has had a wonderful career studying animals in the wild, even before Jane Goodall," Amy says. "The film follows her life as she gets blocked from the university because of gender. She becomes a gender activist and then she lives her life and falls away from academia and zoology.
"But the giraffe people of the world find her, and she starts writing again and becomes part of the scientific community again. We are excited to have her coming to ReFrame."
Last Beer at the Pig's Ear
Director – Peter Blow
Sunday January 27th at Showplace Performance Centre. Film starts at 7 p.m.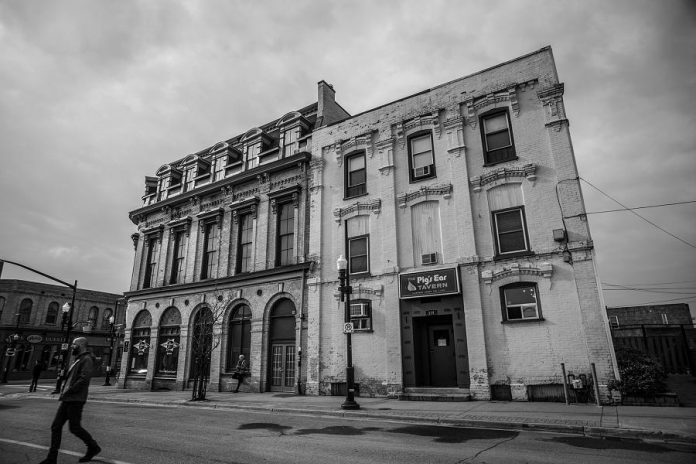 For the final presentation of the festival, ReFrame closes with Peter Blows's emotional tribute to one of Peterborough's oldest and most celebrated institutions, The Pig's Ear Tavern. Closing its doors in 2017 after 152 years, "The Piggy" was a local institution for musicians, drinkers, and local thrill seekers.
A place that resides in the heart of the community, its closure is so recent that we can still taste the pickled eggs in our memory. This is a perfect film to close ReFrame and is sure to be one the community will want to see.
"Music and film collide in our closing night film, which is the Last Beer at the Pig's Ear," Amy says. "It features so many recognizable musicians and so many local characters and it's really fun. I think it's going to be a really joyful and uplifting way to end the festival.
"It's so wonderful when filmmakers and musicians and bar owners are all together and you end up having this beautiful documentary of this tavern that the community fostered."
This is only a small selection of the massive body of films playing at ReFrame, and I encourage you to take the time to look and read about the many films at reframefilmfestival.ca.
It will be a busy weekend for film-goers, with no shortage of fascinating and engaging films to see. Festival passes are $60 ($50 for students and the under waged), and include access to all films from Friday to Sunday. Single-day passes are also available for $25 each. Tickets for opening night on Thursday are sold separately and cost $15 per person ($10 for festival pass holders).
Tickets and passes are available online at reframe.tickit.ca. They can also be purchased in person (cash only) in Peterborough at the GreenUP Store (378 Aylmer St. N., 705-745-3238) and Watson & Lou (383 Water St., 705-775-7568), in Lakefield at Happenstance Books & Yarns (44 Queen St., 705-652-7535) and in Millbrook at Pastry Peddler (17 King St. E., 705-932-7333).