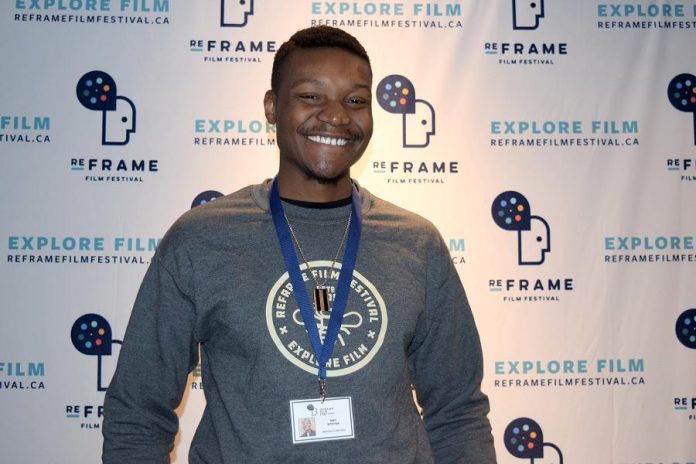 Volunteers are at the heart of ReFrame, the documentary film festival that wouldn't have started without them. With the opening night launch of the 15th anniversary festival just days away, ReFrame volunteers — both experienced and green — gathered at Showplace this past Sunday (January 20) to get ready for the big weekend.
Ferne Cristall has been there since the beginning, as a volunteer on the Collective and the Programming Committee. She took a moment to reflect on how the festival has changed over the past 15 years.
"It started very small, with no funding and no structure — as an idea," she recalls. "A few crazy people wanted to bring films to town and we started doing that through another festival, the Travelling World Community Festival."
Since 2005, ReFrame has been lighting up the darkest time of year with the best social justice documentaries from across Canada and around the world. ReFrame's goal is to foster meaningful connections between audiences, filmmakers and artists, community partners, and neighbours.
Initially supported by the Kawartha World Issues Centre, ReFrame became independent over time, developed its structures, developed the board and committees — all while planning operations with no staff. Eventually funding came through and they were able to hire one main person. Krista English, who was a founder, led the organization as executive director for 14 years.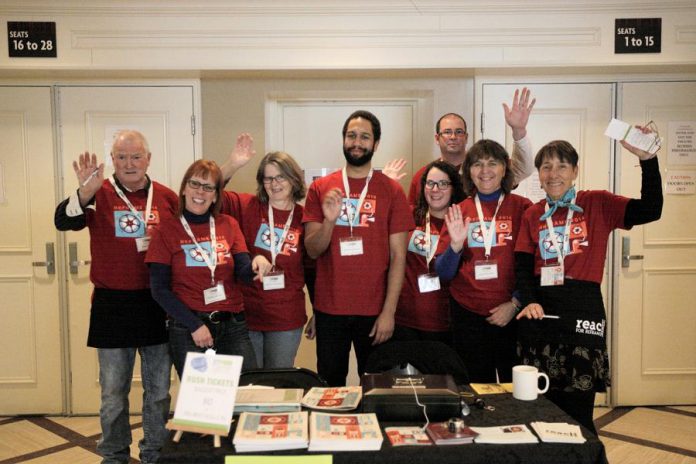 Now ReFrame employs three people, though not on permanent or full-time basis — yet. Amy Siegel was hired back in the summer of 2018 as the festival's first Creative Director, alongside new Festival Director Jay Adam, who came on bpard during the festival last year.
This year, featuring over 70 films at three venues, with dozens of partners and sponsors, the running of the festival still depends on a dedicated team of volunteers. Collective and board members work year-round to ensure the festival runs smoothly. It takes months for Collective members and the Programming Committee to view and carefully select films, while board members raise funds and secure resources to ensure the future of the organization.
"I just want to say thank you to all of you who show up year after year and to those of you who work year-round," board chair Julia Harrison said to the crowd gathered in the Nexicom Studio at Showplace on Sunday. "It's also nice to see some new faces this year."
Julie Otto is one of those new faces, volunteering at ReFrame for the first time this year. She has just moved back to Peterborough after working and living in the U.S. for 35 years. A documentary filmmaker herself, she saw the ReFrame flags on Water Street and reached out to get involved.
"It's a good cause and I'm here to volunteer and meet people," Julie says.
Her passion is documentary film and she's really looking forward to "just to seeing everything! Every genre. Film and video bring things alive in a way that pictures can't. It can move people and memory and emotion. I have a love of documentary films."
VIDEO: Festival Volunteers — ReFrame 2019
Hoots and hollers filled the room on Sunday as volunteer coordinators Andrea Monos and Kathleen Shea Gehmair took to the podium to welcome the crowd to the 15th year of the festival. A short by Lester Alfonso played, showing every title to come with inspirational messages from ReFrame supporters and volunteers and the day's orientation began.
Volunteers learned about their tasks, including:
ushering crowds in and out of theatres before and after every film
ensuring pass holders have first entry to the theatres before any rush seats are sold
helping audience members exchange their online receipts for their festival passes at Showplace
rotating shifts down to the fantastic food court in the lounge at Showplace
directing donors with their envelopes to lobby drop boxes
encouraging participation in audience surveys for critical feedback
helping sell raffle tickets that ensure financial footing for next year
and the list goes on.
"Now this is really amazing," says Ferne, "so many volunteers and so many different kinds."
For her and for Collective and Board members, "we become location managers — to troubleshoot and oversee what needs to be done and where everybody has to be."
Volunteer organizers are hosting filmmakers, introducing films, running question and answer periods, directing audiences to panel discussions and events out in the community, and assisting sponsors to introduce films.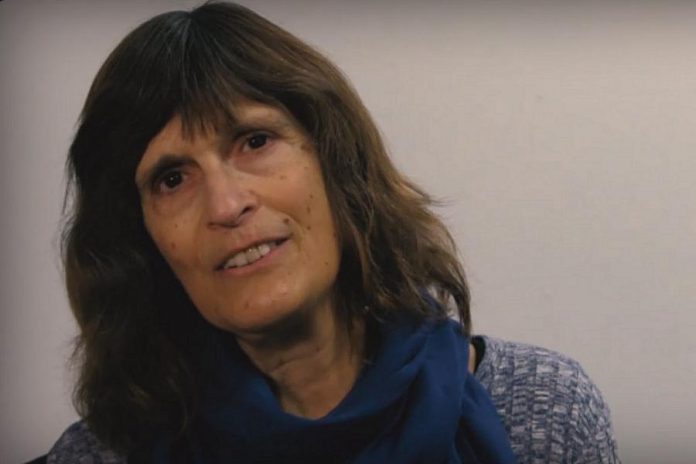 For Ferne, getting to meet filmmakers and dig into films is what it's all about. ReFrame captures the energy of people learning new things from talking to each other, hearing from panellists — everyone with the desire to improve the world.
"ReFrame is also a special model because of its sponsors and how they create community involvement," she says. "Even if they don't work on ReFrame, they feel like they are a part of it. They are a part of it."
Ferne is looking forward to the screening of The Rest I Make Up. She said that it's about a Cuban theatre person in New York who is learning to cope with dementia, working with a young filmmaker.
"It really gets you to think of the awareness of people who are learning to deal with dementia."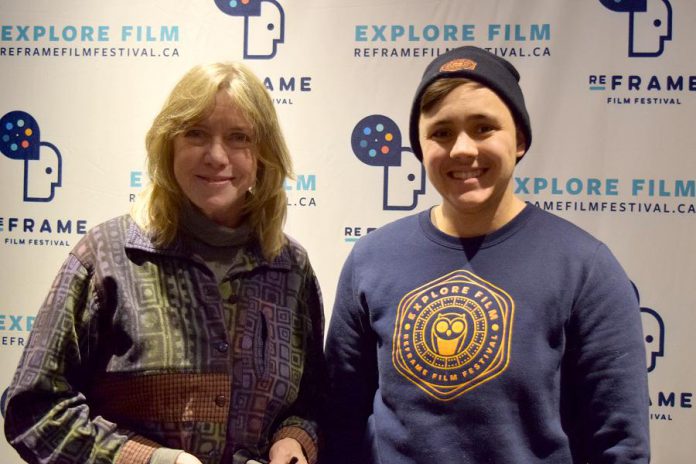 Volunteer Tes Nasca took a moment to describe the VR (virtual reality) project Biidaaban: First Light that this year's festival brings to festival pass holders.
"It's a nine-minute, virtual reality experience of a futuristic Toronto where the lands have been reclaimed," Tes explains. "It's an example of Indigenous futurism."
The VR experience is included in the festival pass and one-day passes, but timeslots are limited so registration is required in advance.
Nasca has been volunteering for ReFrame on the Collective and Programming Committee for four years, but has been coming to the festival for eight or nine years since arriving in town.
"It's a really great way to bring people together at this cold time of year to learn and share and celebrate."
Tes also recommends the film Gospel of Eureka, one that was a bit of a surprise this year. It's a joyful film about a Bible Belt town in the U.S. that embraces both religious and drag pageantry.
Mbongeni Mtetwa (Mbo) is the vice-chair of the Board of Directors, but he also volunteered on the collective for four years and worked as a festival coordinator for a year. He has been a projectionist for the festival at Market Hall for his entire five years with the festival.
"I like it when people who sit in front of me recognize me and say 'hey, you're still here! Good to see you're still here Mbo.' You know where to find me because I'm always the projectionist at Market Hall."
"I've tried not to look at the schedule this year," Mbo says, because he'll see all of the films at Market Hall. He's looking forward to Youth Unstoppable on opening night because he will get to be with everybody.
"It's always exciting to see youth come together," he says. "People can grow up and become jaded; it's nice when youth just do things because they haven't grown up to be told that they can't yet. I try to live my life this way."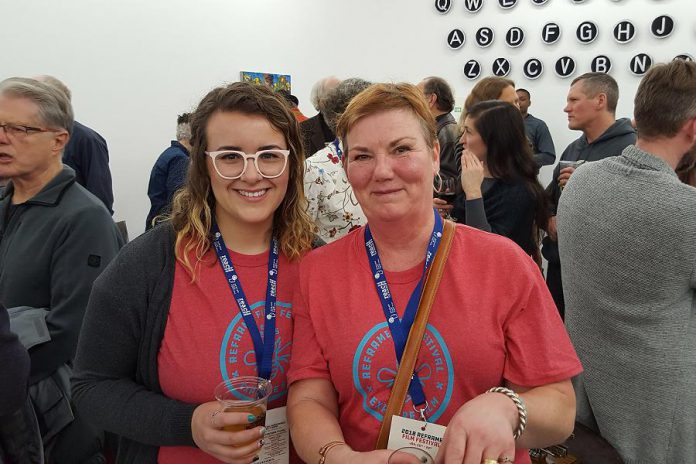 Volunteer coordinators Kathleen and Andrea say it's a great group this year.
"Just the fact that some of them have been here every year and they keep coming back," Kathleen says. "Though there are a lot of new faces this year, which is exciting."
Being programmers as well, Kathleen and Andrea have seen all the films and a few titles come up that stand out for them.
"Minding the Gap, Biggest Little Farm, Water Warriors — The Cleaners is fantastic," says Andrea, who also noted that it's great to see more shorts in the program this year.
Kathleen volunteers often at other film festivals.
"ReFrame is a great atmosphere because people who love documentary film LOVE documentary film," she says. "It's a passion. It's intimate at ReFrame."
"New people are always surprised at how many people are here," Andrea adds. "Theatres are full and restaurants are packed and that's something at this time of year. ReFrame just brings people who are directly from this community together with filmmakers who come from around the world to see this amazing festival."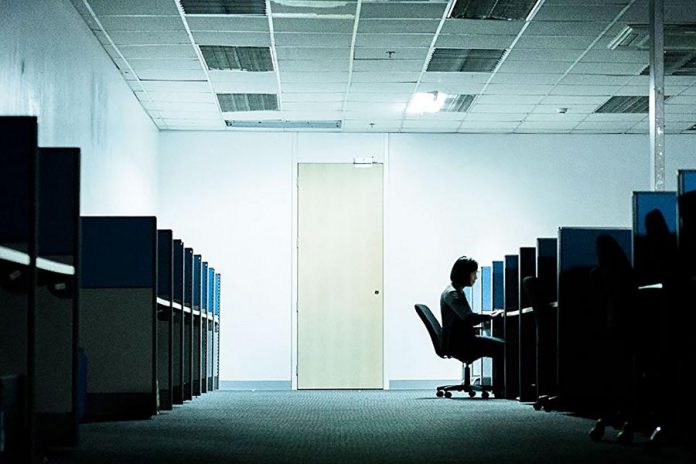 Thursday opening night tickets and festival passes are available online at reframe.tickit.ca.
They can also be purchased in person (cash only) in Peterborough at the GreenUP Store (378 Aylmer St. N., 705-745-3238) and Watson & Lou (383 Water St., 705-775-7568), in Lakefield at Happenstance Books & Yarns (44 Queen St., 705-652-7535) and in Millbrook at Pastry Peddler (17 King St. E., 705-932-7333).