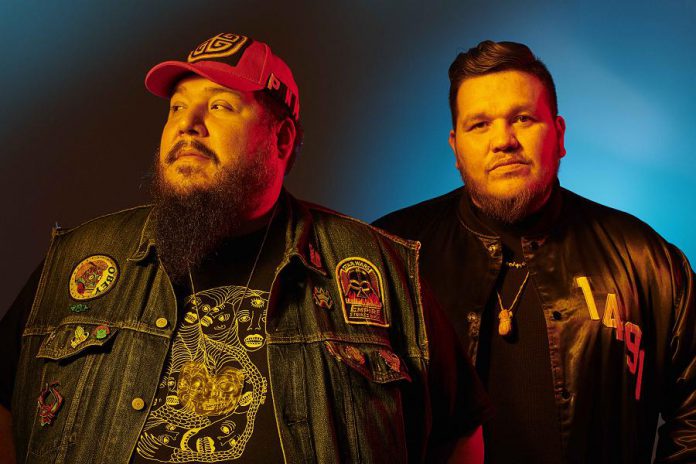 Some exciting changes are in store for the 30th anniversary of the Peterborough Folk Festival this summer.
Festival board chair Malcolm Byard and vice-chair and artistic director Ryan Kemp made several announcements today (March 19) at Peterborough Subaru's showroom on Chemong Road, the first being that the volunteer-run festival is now being sponsored by Peterborough Subaru.
Peterborough Subaru is contributing $10,000 to this year's festival. In exchange, the festival's main stage at Nicholls Oval Park will be known as the "Peterborough Subaru Stage" in 2019.
"Peterborough Subaru is excited to be in partnership with the Peterborough Folk Festival," says Phillip Jolicoeur, sales and marketing specialist at Peterborough Subaru. "We are honoured to be celebrating our 35th anniversary servicing the Peterborough community, and showing our appreciation by supporting an incredible diverse music festival for our community in its 30th year."
In addition to the new partnership with Peterborough Subaru, Kemp and Byard announced the City of Peterborough has recommended the festival receive annual funding under the city's Service Grant program — a move the city had rejected in previous years.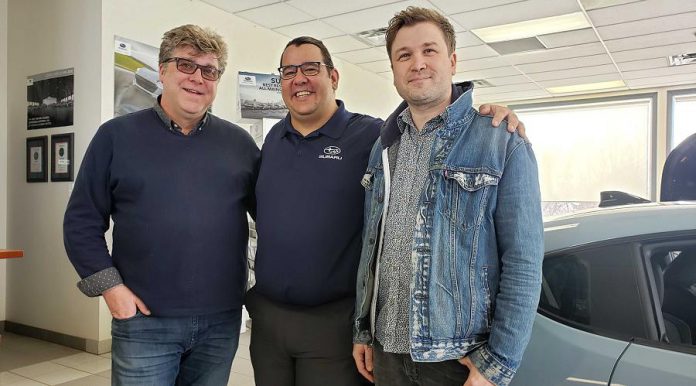 Normally, not-for-profit community organizations like the festival have to apply for funding every year under the city's Community Investment Grants program. In 2018, the festival received $15,000 under that program.
This year, the city is recommending the festival be moved to the Service Grant Program. Under that program, the festival would receive $21,450 in 2019 but, more importantly, they wouldn't need to re-apply for the funds every year — grants are provided annually, which would provide the festival with additional financial stability. The general committee of council approved the motion on March 11th, and it is going forward to the full council for approval on March 25th.
"This is huge for the festival as it will signal to provincial and federal granting agencies that the City of Peterborough recognizes the importance of the festival," Kemp says. "The support from the city has been amazing and this new secured funding will go a long way in the continued success of the festival for years to come."
Between the new partnership with Peterborough Subaru and the increased city funding, the festival will be expanding to four days in 2019.
As in previous years, there will be a weekend of free concerts at Nicholls Oval Park in East City, set for August 17th and 18th this year. Once again there will be artisans and crafters, food vendors, workshops, a children's village with kid-oriented activities and performances, and a licensed beer pavilion.
But there will now be be two ticketed concerts in 2019 instead of one: a kick-off show at the Market Hall on Thursday, August 15th followed by another at Showplace Performance Centre on Friday, August 16th.
The performers for the ticketed concerts have yet to be announced, but Kemp did make two significant performer announcements.
VIDEO: "Stadium Pow Wow" – A Tribe Called Red featuring Black Bear

Ground-breaking indigenous DJ collective A Tribe Called Red (ATCR) will be performing on the Peterborough Subaru main stage at Nicholls Oval Park on Saturday, August 17th, and beloved children's entertainer and Juno award-winner Fred Penner will return to the festival to perform on the Peterborough Subaru main stage on Saturday, August 18th.
ATCR's unique sound is a fusion of indigenous, hip hop, and electronic music. They released their self-titled debut album in 2012, which was included in the Washington Post's list of 10 best pop albums of 2012.
The band garnered mainstream recognition when they became the first indigenous group to win the Breakthrough Group of the Year award at the 2014 Juno Awards.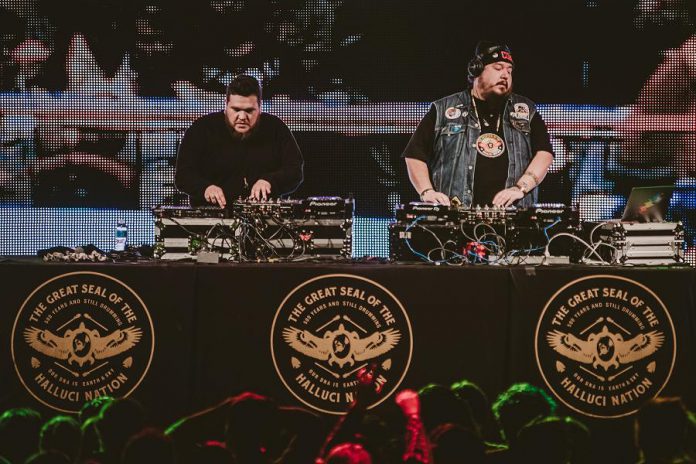 Their 2016 album We Are the Halluci Nation won the Album of the Year at the Canadian Independent Music Awards, and they won Group of the Year at the 2018 Juno Awards.
They last performed in Peterborough in March 2017 at a sold-out show at the Red Dog.
"It's an honour to have A Tribe Called Red perform this year as we celebrate our 30th anniversary," Kemp says. "This is definitely going to be a memorable year."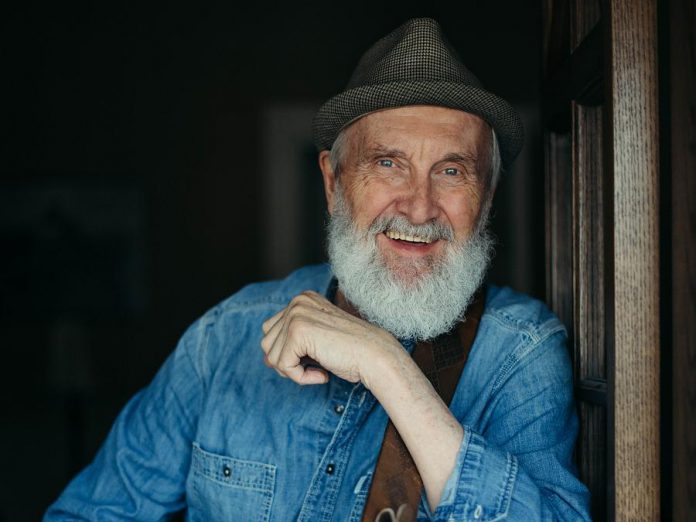 It's already been a memorable year so far for the festival, having held a successful Peterborough Winter Folk Festival earlier this month, featuring 30 artists over seven days at six venues.
And, on Monday, March 25th, the festival is presenting acclaimed musician Bahamas at Showplace Performance Centre. The stage name for Toronto-based guitarist and songwriter Afie Jurvanen, Bahamas just picked up the 2019 Adult Alternative Album Juno for his latest record Earthtones, which was also nominated for a 2019 Grammy.
For more information about the Peterborough Folk Festival or to become volunteer, vendor, or sponsor, visit www.peterboroughfolkfest.com or email peterboroughfolkfest@gmail.com.
This story has been updated to reflect that City of Peterborough funding for the Peterborough Folk Festival has not yet been approved by city council.