Skinnamarink a dink a dink, Skinnamarink a doo, I love you …
Kids both young and old have one more chance to sing those lyrics along with Sharon and Bram when the iconic Canadian children's entertainers come to Peterborough for the final time this month.
The "Sharon, Bram & Friends: 40th Anniversary Farewell Tour" takes place at 6:30 p.m. on Wednesday, May 15th at Showplace Performance Centre (290 George St. N., Peterborough).
Sharon Hampson and Bram Morrison are retiring from touring 40 years after they, along with the late Lois Lillenstein, released their first record One Elephant, Deux Elephants as the trio Sharon, Lois & Bram.
A Sharon and Bram show is a sing-along concert for the entire family, featuring such well-loved favourites as "She'll Be Coming 'Round the Mountain", "Five Little Monkeys", "One Elephant", "Tingalayo", and, of course, "Skinnamarink".
VIDEO: "Skinnamarink" from The Elephant Show – Sharon, Lois & Bram

"We love singing with our audiences," Sharon and Bram say. "The sound of families singing together, and the expressions of delight on the faces of parents and children as they share the music, bring us deep satisfaction."
In the mid 1970s, Sharon, Lois, and Bram met when they were each hosting folk music workshops and performing concerts in public schools as part of the Mariposa in the Schools program. The folk singers soon discovered they shared a passion for creating music for people for all ages, and decided to record an album of music they hoped would appeal to parents as well as children.
After raising $20,000 from friends and family, the trio recorded their debut album One Elephant, Deux Elephants in the spring of 1978 in Toronto. It was released later that year, became the fastest-selling children's record in Canada, and eventually went triple platinum.
That debut album included "Skinnamarink", a song that Lois had heard for the first time after she asked her cousin's daughter if she knew any good songs. None of the band members knew the origins of the song, and the track was attributed to "traditional", but it in fact was originally written by Felix F. Feist and Al Piantadosi for Charles Dillingham's Broadway production The Echo in 1910.
Sharon, Lois & Bram later sang it on their CBC television show The Elephant Show, which debuted in 1984, and it soon became their signature song (along with the movements performed with the song). The trio also used it for the name of their 1997 CBC children's television show, Skinnamarink TV.
Since 1978, Sharon, Lois & Bram have sold more than three million records and have won three Juno Awards for Best Children's Album (in 1980 for their sophomore release Smorgasboard, in 1981 for Singing 'n Swinging, and again in 2000 for Skinnamarink TV). They have performed at Carnegie Hall, the Lincoln Center, and at the White House in 1994 where they had breakfast with President Bill Clinton and First Lady Hillary Clinton.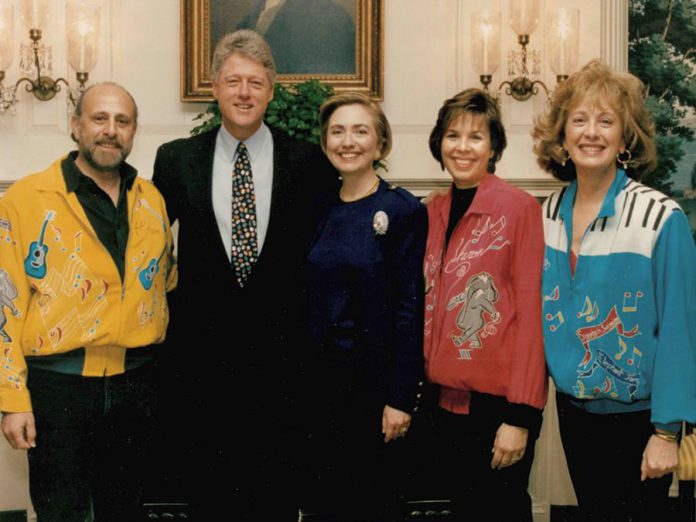 In addition to their musical career, they have supported many social welfare programs in both Canada and the U.S., including school breakfasts for learning and encouraging parents to inoculate their children.
They were also Goodwill Ambassadors for UNICEF in North and South America, for which they received the Danny Kaye Humanitarian Award. In 2002, the three were made members of the Order of Canada.
In 2000, Lois retired from touring with the group, which then began performing as Sharon, Bram & Friends (with the "friends" referring to life-size animal puppets that appear alongside them).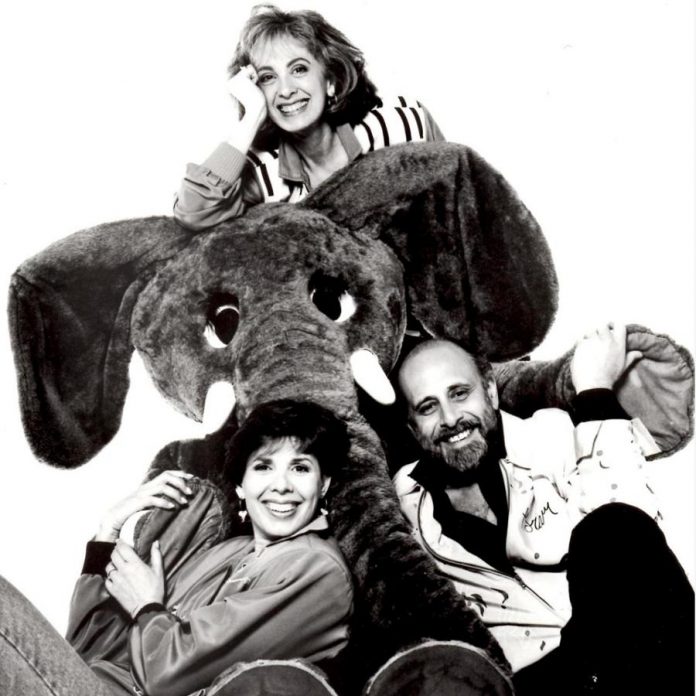 While Lois subsequently performed with Sharon and Bram on occasion, including at a reunion show in 2009, she passed away in 2015 at the age of 78.
As well as performing as Sharon, Bram & Friends, Sharon and Bram also perform as a duo. In 2017, the two gave a free concert at the Peterborough Folk Festival.
A few tickets are still available for the May 15th show at Showplace. Tickets are $27 to $34, and are available in person at the Showplace box office, by phone at 705-742-7469, or online at www.showplace.org.