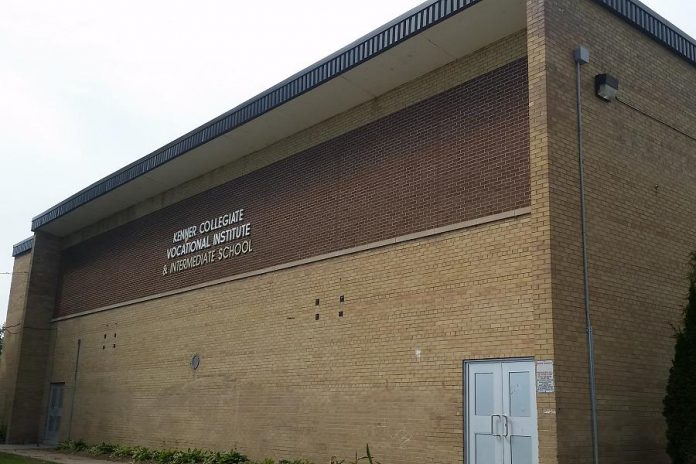 Kenner Collegiate Vocational Institute (CVI) in Peterborough is one of 22 schools across Ontario that have been recognized by the Education Quality and Accountability Office (EQAO) for strengthening students' math skills.
EQAO is the Government of Ontario crown agency that develops and administers province-wide tests of literacy and math skills.
Kenner CVI and 21 other schools were recognized under EQAO's Dr. Bette M. Stephenson Recognition of Achievement program, named in honour of the former Ontario Minister of Education and former Minister of Colleges and Universities.
The program recognizes Ontario schools that use data (including EQAO test results, and classroom, school, and school board data) to enhance and support the progress of their students.
Kenner CVI received recognition for analyzing EQAO data for Grade 9 students in applied and academic math to evaluate where students stand compared to the provincial standard, and for building teacher capacity to teach global competencies that help students apply what they learn to real-world situations.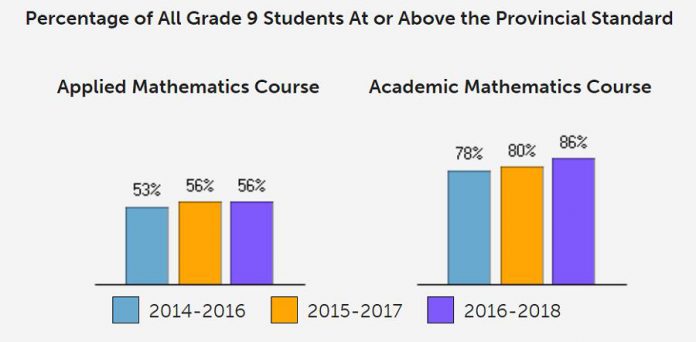 According to a media release from EQAO, educators at Kenner focus on closing achievement gaps for students. Teachers use evidence from conversations, observations, and student work to guide their professional learning cycles and to monitor students. They review their lessons and end-of-semester data to refine their practice.
Administrators gather timely feedback on the impact of the school learning plan through daily and weekly learning walks, talking to students about what they are learning, and seeking insights into students' understanding of why they are learning match concepts. The learning needs of both students and teachers inform the school learning plan.
"We have created a culture of high expectations at Kenner, where students feel supported to achieve their best," says principal Jennifer Knox.
"We have clear and consistent expectations in each classroom, and students know they cannot simply pass or choose not to do their work. This culture boosts student confidence and trust. Our teachers have formed a collective efficacy around the belief that we can make a difference for each of our students."
EQAO recognized all 22 schools with the 2018 Dr. Bette M. Stephenson Recognition of Achievement for putting into place effective strategies to improve student performance compared to the provincial standard, as demonstrated by EQAO results over the last three years.