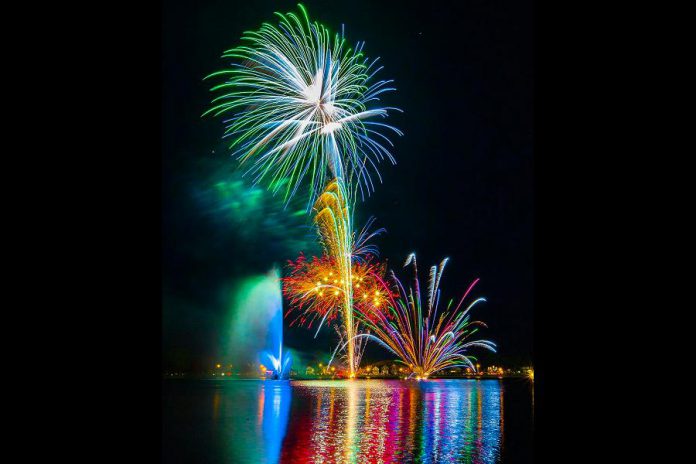 Celebrate Queen Victoria's birthday and the unofficial start of summer at Del Crary Park in downtown Peterborough on Saturday, May 18th with the 17th annual Rotary Victoria Day Fireworks and Family Night.
Jointly presented by the Rotary Clubs of Peterborough and Peterborough Kawartha, the event features live music, children's activities, food and drink vendors and (of course) a spectacular fireworks display above Little Lake.
Admission is free and rain dates are Sunday, May 19th and Monday, May 20th.
Family night begins at 5 p.m., with three performers presented by Peterborough LIVE: country-folk indie singer-songwriter Lauryn Macfarlane, 15-year-old rockabilly sensation Nicholas Campbell, and female R&B singer Charlie Earle. (If the event is postponed to due to rain, the performers will be different on Sunday.)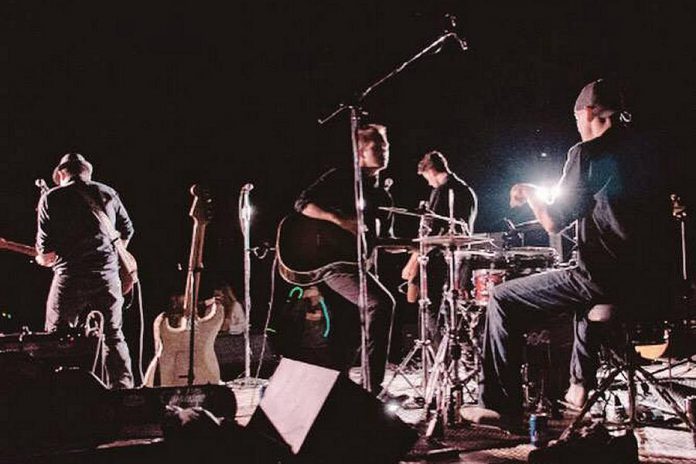 Peterborough rockers The Austin Carson Band will perform from 6 to 7:30 p.m., followed by Man on the Wall from 8 to 9:30 p.m.
While the musicians are performing, there will be bouncy castles and free face painting for the kids, with ice cream and popcorn provided free of charge (while supplies last).
Food and drinks will be available for sale from a variety of vendors, and Rotarians will be selling glow products in the Rotary tent and around the park (look for the blue and yellow Rotary jackets).
The count-down for the fireworks display will begin at dusk (around 9:40 p.m.).
The following roads around Del Crary Park will be temporarily closed from 4 to 11 p.m. on the day of the event: Perry Street from George Street to Crescent Street; Lake Street from George Street to Crescent Street; Crescent Street from Romaine Street to Perry Street; and Lock Street from Romaine Street to Crescent Street. Local traffic will be permitted.
The free event is made possible by sponsors, including platinum sponsor ScotiaBank,
"We are delighted to partner again with Scotiabank as the platinum sponsor," says Rotary fireworks event co-chair Stephen Kylie. "With this sponsorship we will have a tremendous fireworks display, local entertainment, and an expanded children's program."
Gold sponsors for the event are Bryston Ltd., Best Western Otonabee Inn, Bouncers Are Us , Central Smith Creamery, Harco Enterprises, Lions Club East Peterborough, LLF Lawyers, Longley Harley Davidson of Peterborough, Peterborough Examiner, Peterborough Tent & Event Rentals, Peterborough This Week, Rent All Centre, Russelle Toyota, Signarama, The Rehill Company, Trent Security, Survivors Abreast, and Swish.