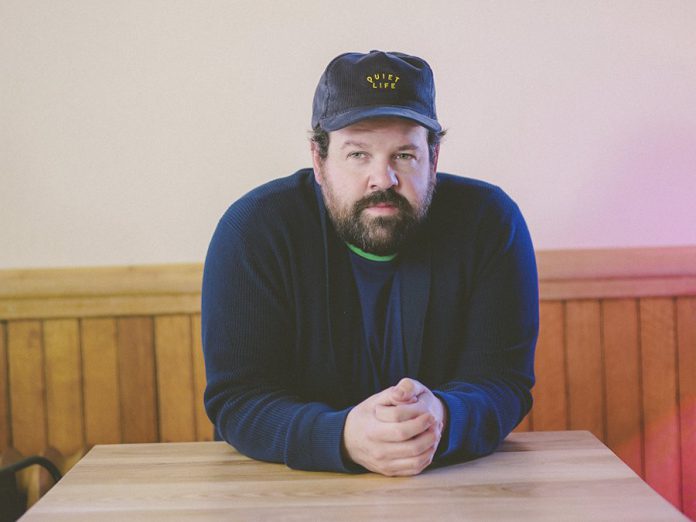 Celebrating its 30th anniversary in 2019, the Peterborough Folk Festival has announced the second of two kick-off concerts for this year's festival in August, with both concerts featuring a Juno award-winning musician.
Donovan Woods — who took home the Contemporary Roots Album of the Year Juno award this year for his 2018 album Both Ways — returns with his band The Opposition for a concert at Market Hall Performing Arts Centre at 8 p.m. on Friday, August 16th.
Assigned seating tickets are $40 including fees and went on sale earlier this week.
Back in May, organizers announced indigenous singer-songwriter William Prince would kick off the annual festival with an 8 p.m. concert on Thursday, August 15th, also at the Market Hall.
Prince also won the Contemporary Roots Album of the Year Juno in 2017 for his debut album Earthly Days.
Tickets for that show are $30, including fees, for assigned seating.
Advertisement - story continues below
While both of the kick-off concerts are ticketed, the remainder of performances are free during the annual Peterborough Folk Festival weekend at Nicholls Oval Park in Peterborough's East City on August 17th and 18th.
So far, organizers have announced performances by ground-breaking indigenous DJ collective A Tribe Called Red and beloved children's entertainer Fred Penner, with two more big-name Canadian musicians to be announced soon.
Along with the free concerts, the festival weekend features artisans and crafters, food vendors, workshops, a children's village with kid-oriented activities and performances, and a licensed beer pavilion.
A native of Sarnia, Ontario, Donovan Woods has released six albums since 2007, with his most recent being The Other Way, an acoustic-based re-imagining of the Juno-winning Both Ways. It includes guest vocals on "I Ain't Ever Loved No One" from rising Canadian country singer Tenille Townes, who signed with Columbia Nashville last year.
Woods and his band gave a free concert at the 2017 Peterborough Folk Festival, and last performed at the Market Hall in May 2018.
VIDEO: "Truck Full of Money" from Both Ways – Donovan Woods

VIDEO: "I Ain't Ever Loved No One" (acoustic version with Tenille Townes) – Donovan Woods

Advertisement - story continues below
Indigenous singer-songwriter William Prince was raised on the Peguis First Nation of Manitoba, where he began playing guitar and piano at the age of nine.
Inspired by the music of his own father, a musician and preacher, along with that of Johnny Cash, Kris Kristofferson, Merle Haggard, and Willie Nelson, he recorded his debut album Earthly Days in just 10 days in 2015.
Featuring Prince's dusky baritone voice, that record earned him a 2017 Juno nomination for Indigenous Music Album of the Year and a win for Contemporary Roots Album of the Year.
VIDEO: "Breathless" – William Prince

Soon after, he signed to indie label Glassnote Records, which also represents Grammy award winners Mumford & Sons, Phoenix, Childish Gambino, The Strumbellas, and more.
In 2017, Prince inducted Bruce Cockburn into the Canadian Songwriters Hall of Fame, earning praise from both Cockburn and fellow inductee Neil Young.
His August 15th concert at the Market Hall will be his debut performance in Peterborough.
VIDEO: Earthly Days – William Prince

Tickets for both concerts are available in person at the Market Hall box office ((140 Charlotte St., Peterborough), by phone at 705-749-1146, or online at markethall.org.