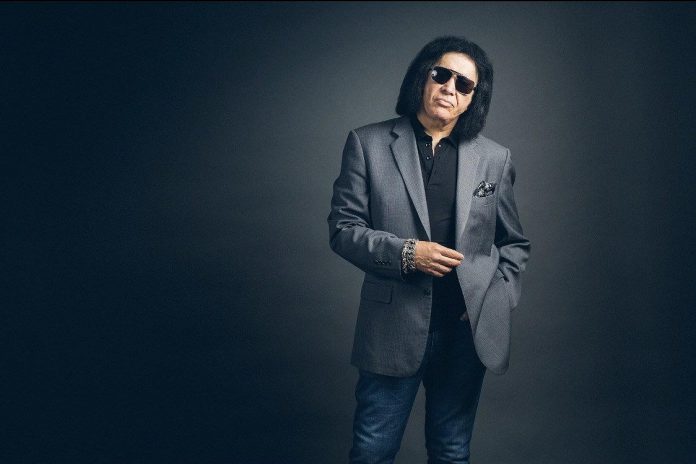 Legendary KISS frontman and co-founder Gene Simmons is coming to the Peterborough Memorial Centre on Saturday, November 9th.
This won't be a concert though — it's billed as "an intimate conversation with the man behind the makeup".
Simmons is currently performing with KISS for the band's "End of the Road" tour this year, and his appearance in Peterborough — the last of three dates in Ontario, with London on November 6th and Niagara Falls on November 8th — takes place after the North American leg of the tour ends in September and before the band heads to Australia and New Zealand in November for their final shows.
"Simmons will share his life stories in this tell-all moderated discussion on how he approached his band as a business, stepping up to new opportunities and taking massive risks," states a media release.
Audience members will be invited to take part in the conversation through an interactive question-and-answer session.
Tickets for the Peterborough show go on sale at 10 a.m. on Wednesday, June 26th, online at www.memorialcentre.ca, by phone at 705-743-3561 or in person at box office. Ticket prices will range from $59.99 to $114.99, plus taxes and fees.
Born in Haifa in Israel in 1949 as Chaim Witz, Gene Simmons was eight years old when his mother decided to move to the United States. They settled in New York City, and she felt that he needed to have a name that sounded more American, so she changed his name to Eugene Klein.
Simmons rose to fame after he co-founded the costumed rock band KISS, which became America's top gold record award-winning group of all time and has sold more than 100 million albums worldwide. Simmons became famous as the blood-spitting, fire-breathing, bass-playing Demon with an exceptionally long tongue.
As well as being a musician, Simmons is a successful entrepreneur (KISS has more than 3,000 licensed and merchandise items) and has appeared both in film (Detroit Rock City) and on television, including his reality show Gene Simmons: Family Jewels that featured Simmons along with his wife, daughter, and son.