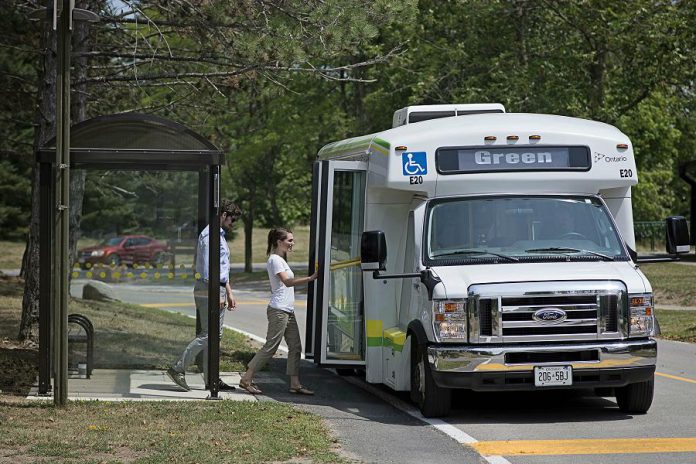 The City of Kawartha Lakes has announced that Lindsay Transit will begin offering service on Sundays beginning on July 7th.
The new Sunday service will run from 9 a.m. to 4 p.m.
An additional specialized transit service route will also be offered on Sundays, and can be requested through the current booking process for specialized transit service.
"We have identified a further need for our community regarding weekend operations that we hope this new addition of service will help fulfill," says fleet and transit services manager Todd Bryant.
Advertisement - story continues below
The regular Lindsay Transit service that operates Monday to Saturday will continue under the same hours of operations, running from 7 a.m. to 7 p.m.
As well as implementing Sunday service, Lindsay Transit will also be operating an additional specialized transit service (LIMO) on Saturdays between 11 a.m. and 2:30 p.m.
Lindsay Transit's "blue" route has also been extended to now include six new stops. Previously, the final stop was located on Parkside Drive; effective in July, the service will now continue south to Logie Street, turning around at Deacon Crescent (until construction is completed) and heading back towards Queen Street East.
For a complete list of Lindsay Transit bus routes and to download the 2019 Lindsay Transit Map, visit www.kawarthalakes.ca/en/living-here/lindsay-transit.aspx.