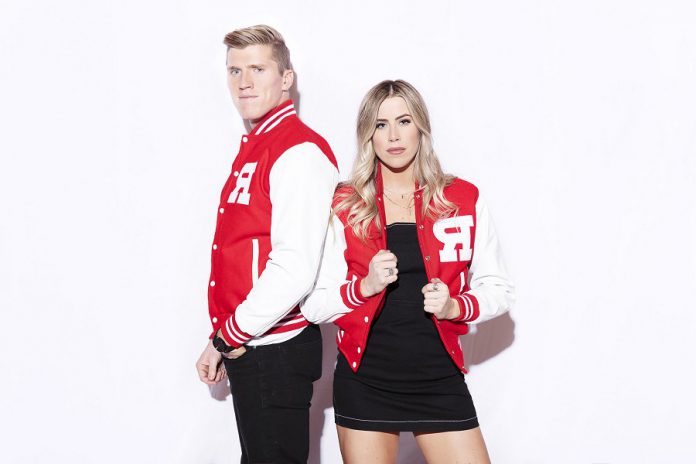 Oh what a difference a year makes.
When country music act The Reklaws — brother-and-sister duo Stuart and Jenna Walker — took to the Fred Anderson Stage last summer, they did so amidst the attention and excitement surrounding Peterborough native Tebey's headline performance.
On Wednesday, July 10th, the recently Juno Award-nominated pairing returns to Del Crary Park, this time front and centre, to headline Peterborough Musicfest with quickly rising pop-country recording artist Emily Reid opening. Admission to the 8 p.m. concert is free.
This performance actually marks The Reklaws' third Musicfest appearance, the first coming in 2016 when they opened for Cold Creek Country.
VIDEO: "Long Live The Night" – The Reklaws

Still riding high the success of Feels Like That, their second studio EP released late last August, The Reklaws have seen two singles from that album — the title track and "Long Live The Night" — crack the top 10 on Canadian country music charts, with the former attaining #1 and the latter certified gold by Music Canada.
On the crowded Canadian country music landscape, that album's success didn't go unnoticed, evidenced by its Country Album of the Year nomination at the 2019 Juno Awards and, prior to that, the Rising Star Award nod from the Canadian Country Music Association (CCMA).
Advertisement - story continues below
Raised in rural Ontario near Cambridge, Jenna and Stuart (two of seven siblings) first performed for visitors to the family's Yee Haw Adventure Farm. Adopting the stage name The Reklaws — a take on Walkers spelled backwards — they honed their sound.
That paid off handsomely in 2012 when the CCMA Discovery Artist Award came their way, followed the next year by the Emerging Artist Showcase title from the Boots and Hearts Music Festival in Oro-Medonte.
VIDEO: "Hometown Kids" – The Reklaws

Come 2017, after performing anywhere and everywhere — the pair have opened for the likes of country superstars Dierks Bentley and Blake Shelton — The Reklaws hit the studio to record their debut EP Long Live The Night, from which the single "Hometown Kids" peaked at a very respectable #15 on the Canadian country music charts.
"The opportunity to release Hometown Kids was a battle for many years," they recount in a March 2018 interview with Country Startpage.
Advertisement - story continues below
"We released a couple of songs before that and fought for this dream for a long time. It wasn't until someone who means the world to us saw how hard we had worked and the effort that we put into everything that he decided to take a chance on us."
"He helped us to get signed to Universal Music Canada, and put us in rooms with writers who took the time to ask us who we were and what we wanted to say."
VIDEO: "Feels Like That" – The Reklaws

What The Reklaws wanted to say clearly resonated with Canadian country music fans.
"Country music has always been it for us. I remember our parents saying, 'Well, we have to play country music because we are from the country' and it never really stopped. Once we all began to fall in love with the sound and the stories there was no turning back."
Now, with their second EP Feels Like That continuing to draw serious attention via the singles it has spawned, Jenna and Stuart point to the Boots and Hearts' Emerging Artist Showcase win as being the turning point from which all good things subsequently flowed.
VIDEO: "I Do Too" – The Reklaws

"It's crazy to see that every person who has a hand in who we are today came out of that festival. The connections we were making seemed so minuscule at the time but, looking back, they were connections that would change our lives forever. Be kind to everyone you encounter because they could change your life one day."
With the SiriusXM Rising Star Award from the CCMA now also in their possession, The Reklaws are continuing to enjoy commercial success as they make their way back to Peterborough, their latest single "I Do Too" receiving regular radio air play which, at last count, had it positioned at #12 on the Canadian country music chart.
Advertisement - story continues below
Opener Emily Reid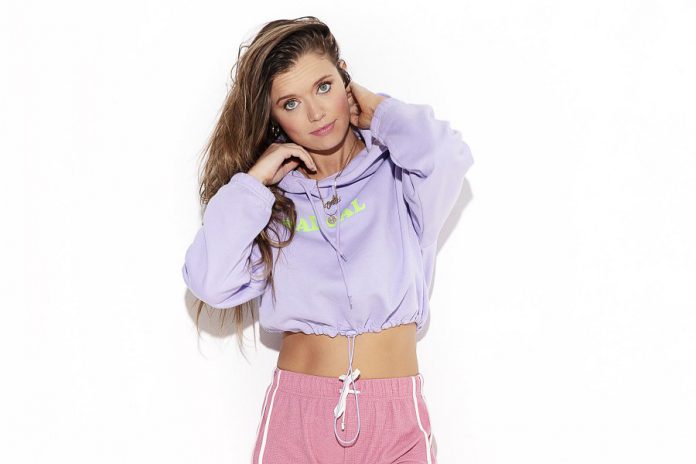 On her website at www.emilyreid.com, Emily Reid describes her music as "bold, energetic, and indie-fun-cool."
Upon graduating from college in 2012, the Victoria BC native split her time between Nashville and Toronto. After she co-wrote the song "Two in a Million" for the series finale duet of Disney's award-winning comedy television series Austin & Ally,
BMG signed her in 2015. Now with Universal Music Canada, Reid recorded an EP with Cameron Jaymes, releasing her debut single "Good Time Being A Woman" just this past April.
VIDEO: "The River" – Emily Reid

"As a little girl, I wasn't very good at processing my emotions but they always tended to come out in song," says Reid, noting her first trek to the widely considered capital of country music was an eye opener.
"I thought Nashville was going to be people in overalls but when I got down there, it was a bunch of people like me who also loved songs and wanted to be artists for a living."
"We tested things out and put it on the internet, seeing what people thought of it. Slowly but surely I started to get better and better and started playing shows and realized this is the only career path for me."
VIDEO: "Good Time Being A Woman" – Emily Reid

Peterborough Musicfest is presenting 16 free-admission, sponsor-supported concerts featuring a total of 21 acts during its 33rd season — each concert staged on Wednesday and Saturday nights at Del Crary Park.
Overseen by general manager Tracey Randall and staff, a board of directors, and numerous volunteers, Peterborough Musicfest's stated mission is to "provide diverse, affordable live music to enrich cultural and economic prosperity in our community."
For more information on this concert or the entire 2019 season, visit www.ptbomusicfest.ca or phone the Peterborough Musicfest office at 705-755-1111.