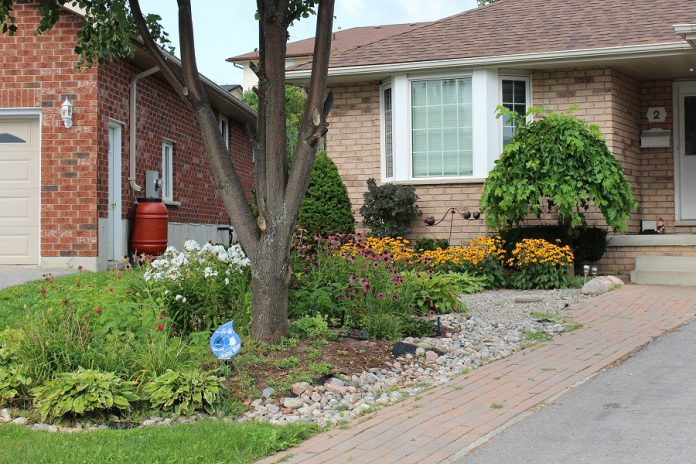 There is nothing like the feeling of soft, cool grass beneath your bare feet; a feeling we often associate with parks, sports fields, and lawns. Conventionally just an area covered by turfgrass, a lawn is a popular area for children to play, pets to frolic, and groups of friends to gather.
A lush, green front lawn has been a sought-after property feature for centuries. And while well-to-do lawns are sometimes considered a symbol of status, and can even be associated with competition between neighbours, the realities of modern lawn-keeping can be somewhat less appealing.
Modern lawns seem to be in constant need of mowing, water, and hours of time.
As we become a more time- and eco-conscious population, we are seeing a decrease in the number of lawns in our community. Increasingly, people are opting for more multi-benefit landscapes like pollinator or food gardens that feature diverse perennial and wildflower species instead of grass.
Advertisement - story continues below
For some, these options are still not as appealing as a front lawn — and that's okay. While drought-tolerant gardens are preferred if your desire is to conserve the maximum amount of water, lawns can actually thrive without copious pesticides, fertilizer, water, and time — simply by following a few key Water Wise tips.
In the summer months, residential water use can increase by as much as 50 per cent, with outdoor water use largely responsible for this seasonal increase. To raise awareness and to decrease water use, the GreenUP Water Wise program, offered with support from the Peterborough Utilities Group, aims to recognize residents who are taking steps to limit their usage this summer. Through recognition, the program also inspires others to take Water Wise steps at home and also at work.
What should you do (or not do) to maintain a Water Wise Lawn?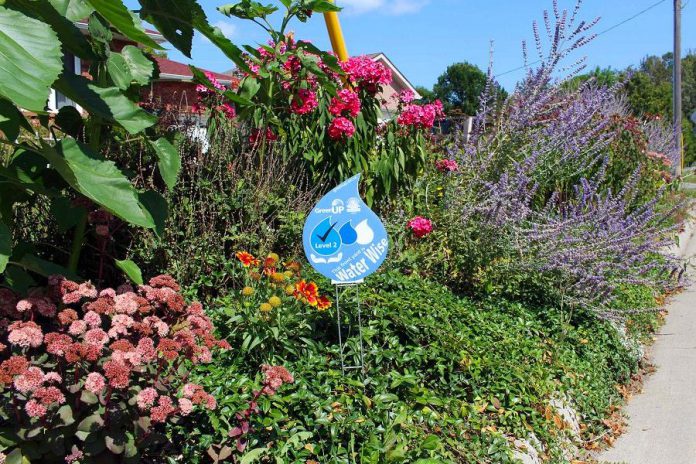 Just like you may have followed the advice of Marie Kondo and decluttered your closet, the first step to a Water Wise lawn is to declutter your turf — otherwise known as dethatching. Thatch is organic matter that can accumulate at the base of grass and prevent water from getting to the roots. Use a rake or dethatching tool to remove thatch buildup so rain can get to the roots of the lawn.
The second thing you can do to ensure your lawn stays green for longer, without excessive watering, is to mow high when it is dry. If there is a dry spell, try to mow your grass a bit less and raise the blades on your lawnmower. Keep grass 3 to 4 inches in height to help shade the soil, to preserve moisture in your lawn, and to encourage deeper roots.
Advertisement - story continues below
Next, stop the spray and skip the sprinkler by relying on the rain. Peterborough sees countless sprinklers turn on in the morning, spreading mists of water mostly on lawns but also on unwanted places like sidewalks, driveways, and pedestrians. While running through a sprinkler can be fun way to cool off, it is increasingly important that we learn how to use less water outside and to recognize wasteful usage, especially in the summer when our water supply is most stressed.
Sprinkler water often fails to penetrate to penetrate to the roots before runoff occurs, and can even evaporate before absorbing on the hotter days. Lawns grow best when there is more rain, but your lawn actually needs only 1 to 1.5 inches of rain per week to thrive. This amount can usually be collected with a rain barrel, and any excess can be used for other plants on your property.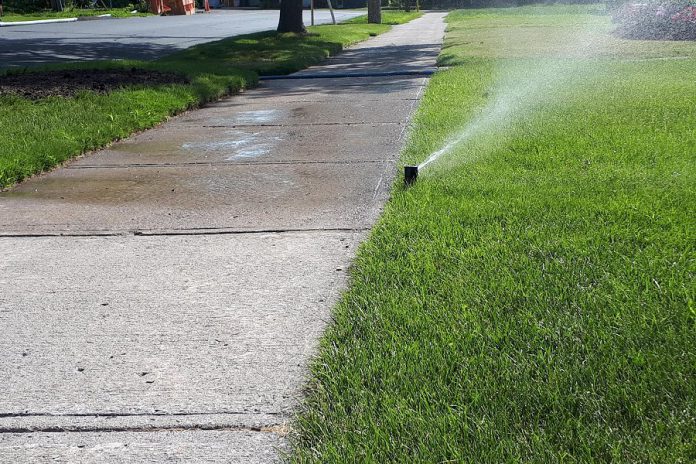 When the rain becomes less frequent, the most Water Wise thing you can do for your lawn is … nothing! Grass species used in conventional lawns do not thrive in drought conditions, but grass does have a natural way of protecting itself: in response to the stress caused by lack of rain, your lawn will enter a dormancy phase and turn brown or gold.
Don't worry, your lawn is not dead or dying during this phase, but naturally protecting itself so it can come back green next year. This year, the Water Wise program will be recognizing home and businesses who are going for gold and keeping their front lawns brown this summer, so watch for signage or get your own lawn sign through GreenUP.
If you want to impress the Water Wise community even further, take some tips from some already recognized Water Wise front yards, and try swapping your grass seed for something with longer roots like clover, yarrow, thyme, or camomile. These species can still be mowed, but they don't require it, as they grow into great surfaces for playing with the kids or kicking your shoes off!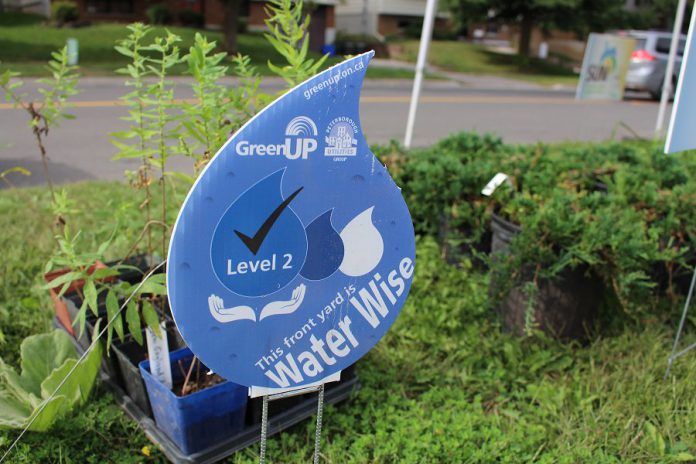 To find out more about Water Wise, to nominate a front yard for recognition, or to be inspired by the Water Wise steps of your neighbours, visit greenup.on.ca/program/waterwise or contact Heather Ray at heather.ray@greenup.on.ca or 705-745-3238 ext. 204.
For more information about summer water restrictions, visit peterboroughutilities.ca.