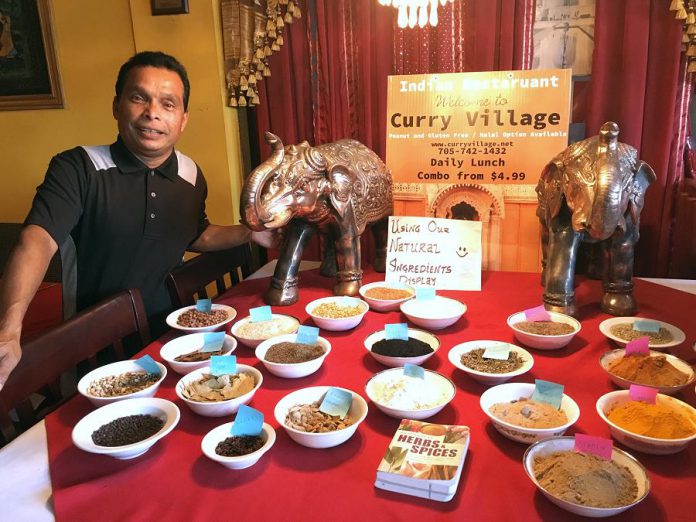 This month, food writer Eva Fisher celebrates 25 years with Curry Village, takes a selfie with an alpaca at the Farmhill and Peterborough Regional Farmers' Market Harvest Dinner, sizes up the competition at the Keene Summer Barbeque, and prepares to celebrate local food during Local Food Month this September.
Advertisement - story continues below
Curry Village celebrates 25 delicious years
Curry Village (306 George St N, Peterborough, 705-742-1432) is celebrating their 25th anniversary — with an all-you-can-eat buffet featuring more than 50 dining options and live music — on Saturday, September 21st beginning at 5 p.m.
Brothers Mohammad Shahidul Islam and Muslim Islam, owners of Curry Village, moved to Peterborough from Bangladesh in 1996. Mohammad was a clothing designer at the time, but his relatives in Canada were in the restaurant business, so he thought with his brother's help he would give it a try.
Curry Village was an instant hit.
"The restaurant was super busy," Mohammad recalls. "Lunch was 70 to 80 people a day."
The menu has a wide variety of traditional Indian food, but Mohammad has gone beyond traditional favourites, adding some of his own recipes to the menu.
"The latest dish I put on the menu is mango butter chicken. People say 'Where did you get this dish? I've never tried this dish!' It's very sweet and tasty, and they're really happy."
He says that the recipe is inspired by the food he grew up eating in Bangladesh.
"When I was a kid my parents fed me mango, rice and coconut milk together. I just made it a different way. I said why not put some mango and coconut milk in the chicken and see how it tastes?"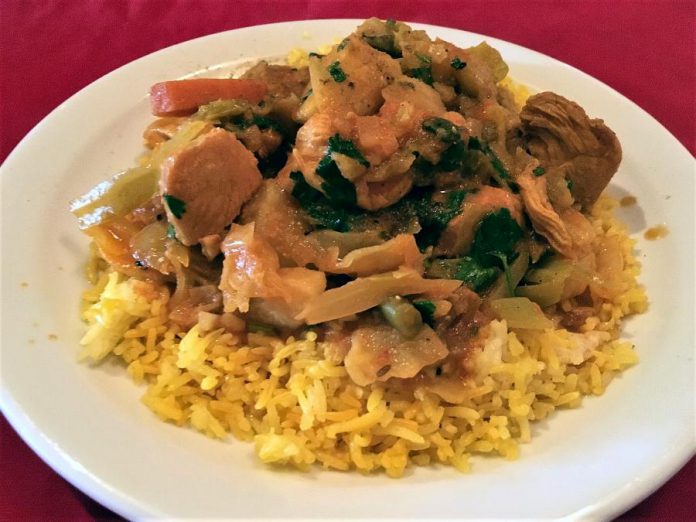 Every dish is made to order so it can be made spicy or mild.
"People think our food is spicy, but we have spicy, mild, medium, and hot. Whatever you want, we make it for you."
Since its early heyday, Mohammad Shahidul admits that business at Curry Village has slowed, which he attributes to more multicultural food options in Peterborough. However, there is a vibrant base of regular customers young and old who frequent the downtown restaurant.
"Even people aged over 100, they are my customers. One lady has been coming for the past 25 years almost twice a month. She likes my chicken tandoori and Indian butter chicken."
I'm there for lunch, and the regulars begin to filter in as we talk. Mohammad greets them by name and asks for their order, but he is also happy to make a recommendation.
"Just leave it to me, I know what you like, it's okay," he says, dashing to the kitchen.
Advertisement - story continues below
Like the best long-running businesses, Curry Village has become a community.
"There is all kinds of family here, my friends are here." Mohammad smiles. "Some kids love me so much, they go directly to see me in the kitchen. I'm really happy for those kinds of things. I don't want to retire from the restaurant. It's hard work, but I love it."
Mohammad would like to thank the many customers who have contributed to Curry Village's success.
"I'm really proud and thankful to the Peterborough community. They are very helpful people and very nice people. I'm really thankful to them for supporting us for the past 25 years."
Don't miss out: call Curry Village at 705-742-1432 to reserve your table for the Curry Village 25th anniversary party.
Farmhill and Peterborough Regional Farmers' Market Harvest Dinner brings guests from field to table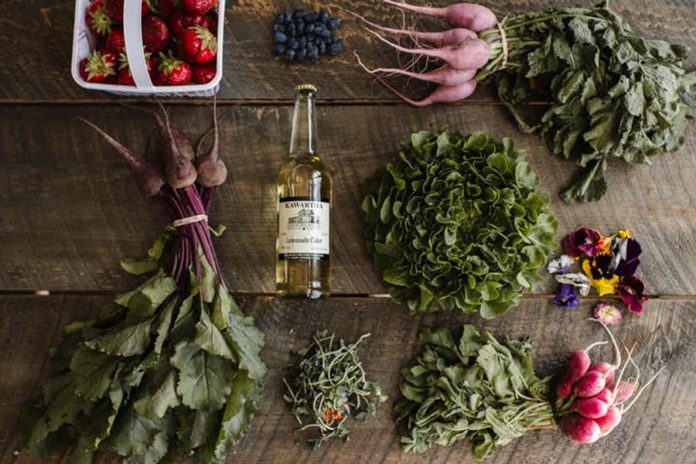 Farmhill Weddings and Events (2709 Dillon Road, Peterborough) is partnering with the Peterborough Regional Farmers' Market to present Harvest Dinner, an evening of local dining at 6 p.m. on Saturday, September 14th that will bring you from field to table.
Jenn Austin-Driver and Matt Smith are the owners of Farmhill Weddings and Events. They also sell lamb at the Peterborough Regional Farmers' Market with their farm Millen + Smith Acres. Jenn is hoping that this event will make people feel more connected to their local farmers.
"We hope that this dinner will show people what a real working farm looks like and how they can eat better and support their community at the same time."
The meal will be served informally, and guests are encouraged to mingle while they eat. The food will be prepared by Two Dishes using fresh local ingredients from the Peterborough Regional Farmers' Market. Jenn says that the exact menu hasn't been finalized yet.
"Since we're only going to be using ingredients that are local, it will be whatever is in season."
Another fun feature of the evening: alpaca cocktail hour.
"We want to reinvent cocktail hour and bring it full circle back to the farm," Jenn explains. Guests are invited to grab a drink from the Farmhill Horse Trailer Bar and head into the field with the alpacas, where they can get to know the animals and take a few photos.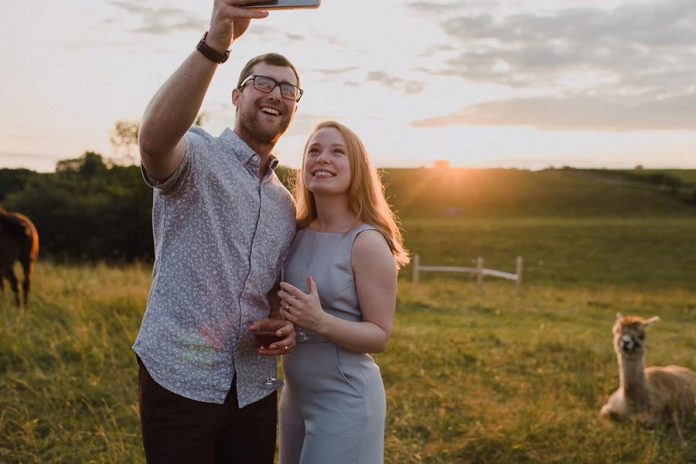 A portion of event proceeds will go towards securing a permanent space for the Peterborough Regional Farmers' Market. Jenn says that farming is at the heart of this event.
"We want to bring people together and give them a really fun, cool experience on the farm while promoting our local farmers. Community and local is our jam."
Tickets are $100 per person, available online at www.eventbrite.ca/e/harvest-dinner-tickets-6668537675.
Advertisement - story continues below
Competition is smoking hot at the Keene Summer Barbeque
Hundreds will flock to the soccer field at McIntyre Sports Field (24 Pine Valley Rd., Keene) on Saturday, August 24th from 11 a.m. to 7 p.m. for the annual Keene Summer Barbeque.
Organizer Neil Lorenzen, owner of Muddy's Pit BBQ (3247 Country Rd. 2, Keene, 705-295-1255) says that seven barbeque competitors have signed up so far, but they are still welcoming more challengers.
Interested parties have until Sunday, August 18th to sign up to compete, and they can do so by contacting Muddy's Pit BBQ.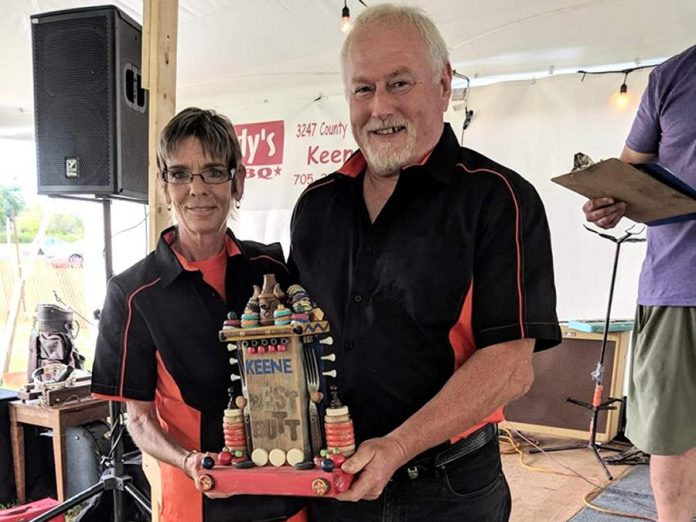 While the competition gets underway at 11 a.m. on Saturday, competitors start preparing their food at midnight on August 24th.
"People are cooking throughout the night to have their food available for judging in the afternoon," Neil explains.
And he'll be there all night too, providing guidance and making sure that everything is being prepared safely. Muddy's will have food at the BBQ, but they won't be competing because of Neil's involvement as an organizer.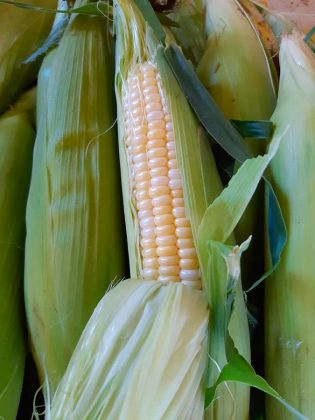 Neil says that this event is a great place for amateur pitmasters.
"Last year it was an amateur person who basically took the whole thing," Neil notes. "The actual cooking is always quite a surprise. You'll have a professional outlet with the big smokers all running, and then here will be some guy with a little backyard smoker that he works on every weekend and he ends up having the best ribs or the best pulled pork."
Attendees can taste an incredible variety of barbeque, grab a cob of corn from Dorisdale Farms as a side, then wash down all of that barbeque at the beer tent, sponsored by Sleeman's.
There will be a full lineup of music including Phil and the Blanks, Jacob Lauzon, The Tizzies, and Deep Dark River.
Proceeds from the event will go to fund community projects in Otonabee-South Monaghan. Last year, funds went to Keene Minor Hockey and to the Otonabee Memorial Centre arena upgrade project. Funds from this year's event have yet to be allocated.
Advertisement - story continues below
Get ready for Local Food Month in September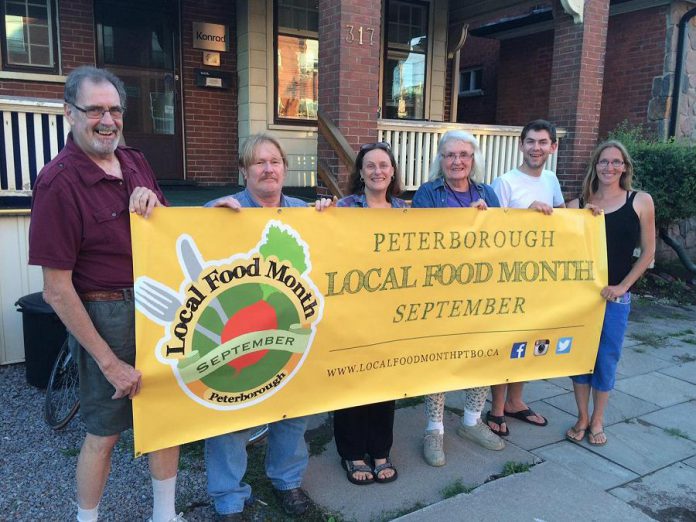 On Wednesday (August 14) at Elmhirst's Resort (1045 Settler's Line, Keene, 705-295-4591), City of Peterborough Mayor Diane Therrien and Peterborough County Warden J. Murray Jones will officially proclaim September as Local Food Month in Peterborough/Nogojiwanong. Editor's note: this event has been cancelled "due to unforeseen circumstances". Local Food Month will still take place in September, but there will be no formal proclamation event.
Local Food month is an annual celebration of local food, with events happening throughout the city. Watch for free farm tours, workshops, dinners and a competitive Eat Local Food Challenge.
A statement from Transition Town Peterborough outlines how celebrating local food is of growing importance.
"Local food is receiving more and more attention as climate change alters growing zones and as communities try to reduce their greenhouse gas emissions with Climate Change Action Plans. Buying local food reduces emissions by shortening the distance food must be trucked."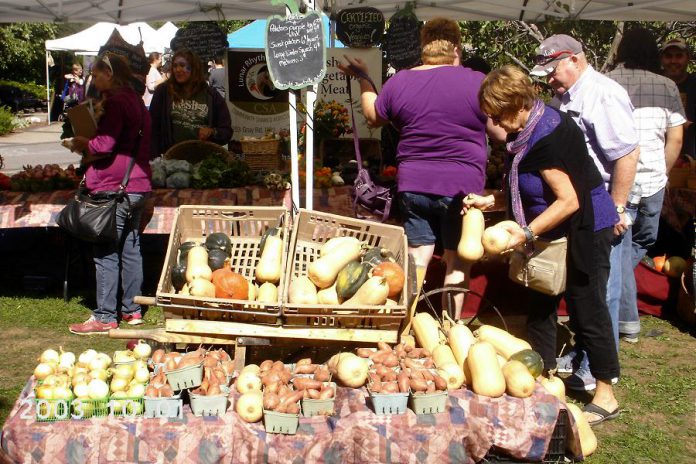 The final event of Local Food Month will be the 9th annual Purple Onion Festival, a celebration of local food presented by Transition Town Peterborough from 11 a.m. to 4 p.m. on Sunday, September 22nd at Millennium Park in downtown Peterborough.
The annual harvest season celebration features samples of local food prepared by chefs, fresh produce, artisans, live entertainment, and dancing.
More details will be posted at the Transition Town Peterborough website at www.new.transitiontownpeterborough.ca/ttp/.