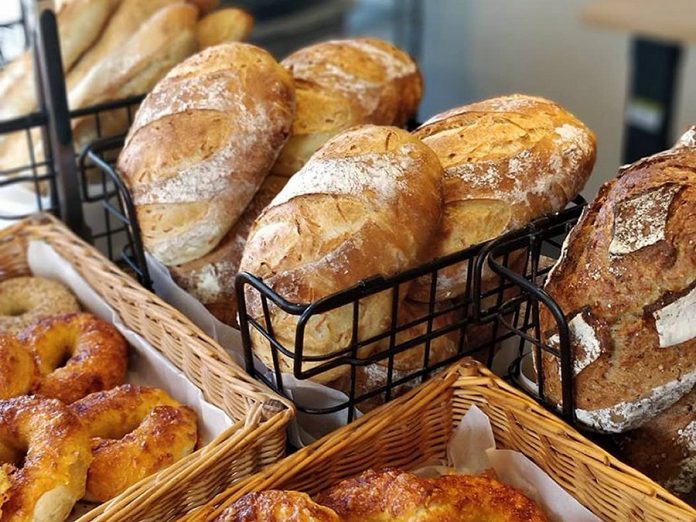 This month, food writer Eva Fisher discovers Omemee boulangerie Mickaël's Café Librairie, finds a diner with a kick at Copper Spoons, celebrates the harvest with Rolling Grape Vineyard, and has a sandwich at Sweet Beast Butcher Shop.
Advertisement - story continues below
Mickaël's Café Librairie opens a classic french boulangerie in Omemee
Mickaël's Café Librairie (230 Kent St. W. #2, 705-341-4143) has opened a second location in Omemee, located at 26 King Street East. The classic french-style bakery sells bread, crepes, coffees, bagels, pretzels, cookies and more, all baked from scratch by baker and owner Mickaël Durand.
"I don't sell it if I don't make it myself," Mickaël says. "We do everything ourselves."
Mickaël discovered his passion for baking at an early age, during his childhood in France.
"You could say that I started to bake when I was four years old, when I was playing in my neighbour's bake shop, or you could say I started to bake when I was 14 years old when I went to job shadow. Every time I had the opportunity to immerse myself as a young teenager into a place of work I would always aim for a bakery."
At 19, he began a four-year apprenticeship, then went on to work in a variety of bakeries until he eventually landed in Lindsay, where he opened Mickaël's Café Librairie in 2016.
The Omemee location opened in August of 2019. He says that he has had a lot of traffic already in the new location, with many people walking in from their homes nearby.
"I think the traffic and the welcoming of the locals is probably above average. You can see that there was a latent demand for baked goods."
Mickaël says that you may not be able to find a wide selection at his shops, but the quality and freshness will always be exceptional.
"It sells as it comes out of the oven. I experienced that for the first time in Toronto, where I worked in the distillery district, and I thought that's the way to go. A little space, where everything sells out as it comes out of the oven."
Does Mickaël have his sights set on further expansion?
Advertisement - story continues below
"Yes," he says with no hesitation. He has noticed that Canadians embrace the small-town bakery, unlike in France, where he says that the trend has moved towards larger bakeries, located on the highway to get more traffic.
"I think here there is an opportunity to recreate that idea of the neighbourhood bakery."
New restaurant Copper Spoons is a diner with a kick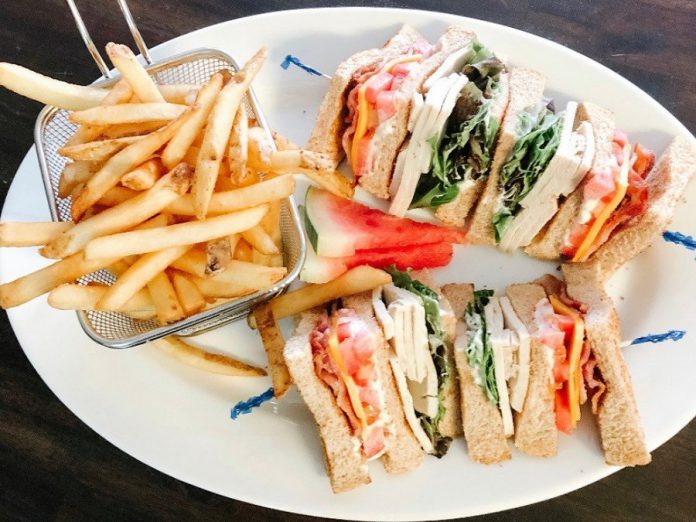 After years of preparation, Jessica Gillett opened her new breakfast and lunch restaurant Copper Spoons (540 Romaine St., Peterborough, 705-876-7048) on August 5th.
Born and raised in Peterborough, Jessica has a wealth of experience in the restaurant industry, and the timing was right for her to start her own business.
"I've always managed restaurants, I've always been a server in restaurants. My kids have gone to school and it was time to start my own thing."
She describes Copper Spoons as "a diner but with a kick. It's all fresh fruit, fresh turkey, fresh product."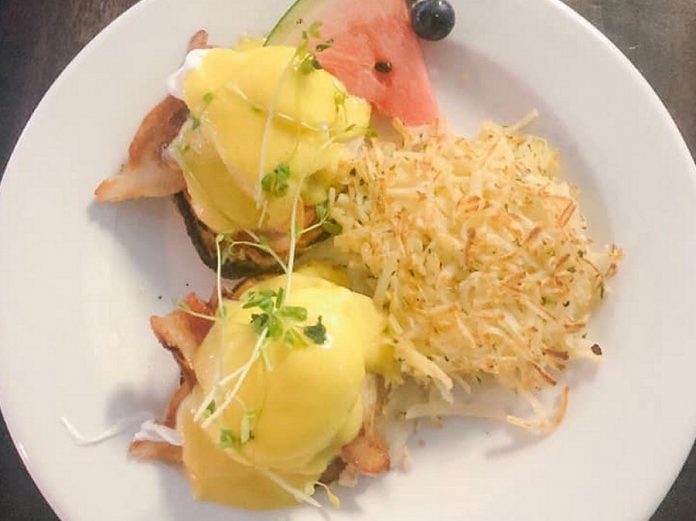 The eggs benedict has thus far been the best-selling breakfast and the turkey clubhouse has been a popular pick for lunch.
Years of planning have gone into this venture. Jessica says that to create the menu, she just had to put it down on paper.
"It was all in my brain for the last 20 years, things that I was going to put on my menu. I just put it on the paper, really."
The food is prepared by chef Ray Wellington.
Advertisement - story continues below
Jessica says that the best part of owning her own restaurant is developing relationships with the customers.
"I'm here all the time so I'm really getting to know everybody."
Copper Spoons is located in the spot previously occupied by the Hide-A-Way Restaurant.
Rolling Grape Vineyard celebrates the harvest with a party and pig roast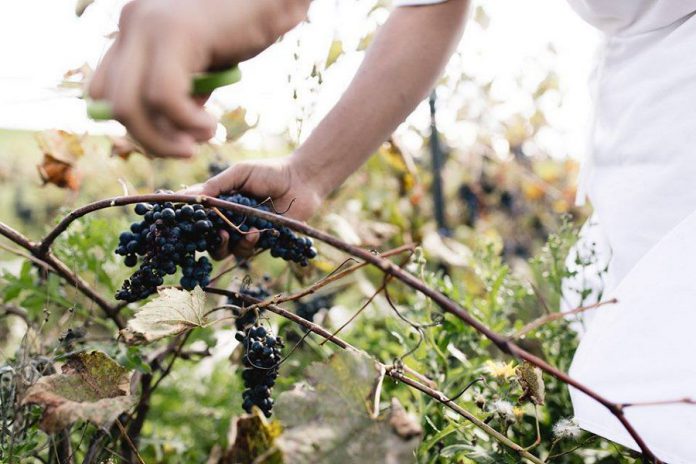 Get ready to pick, taste, and be merry. Rolling Grape Vineyard (260 County Rd. 2, Bailieboro, 705-741-9758) is hosting a harvest party and pig roast at 11 a.m. on Friday, September 27th and again on Saturday, September 28th.
Tickets cost $60, and the event is being put on in partnership with the Fleming College Culinary program.
Jon Drew, owner of Rolling Grape Vineyard, says that the Harvest Party and Pig Roast marks an important season in the vineyard.
"It's a celebration of the harvest for the year."
Fleming College students and chefs will prepare appetizers and roast pork, and serve these along with wood-fired pizzas in the vineyard.
When people arrive at the event they are put to work. Everyone gets a pair of scissors and a bucket and is shown how to harvest the grapes. From there they can pick as many or as few grapes as they like.
"Some people will pick for ten minutes and some people will pick all day. It's totally up to what people want to do."
Advertisement - story continues below
There will be live music at the party. Those is attendance will also be entered to win prizes, including a weekend at Wildwood Cottages.
Rolling Grape Vineyard opened in June of 2018. They grow and make wines with northern hardy grapes including Marquette, Frontenac, Petite Pearl, and Vidal. Jon has recently begun planting Baco Noir and Cabernet Franc.
As a winemaker, Jon favours dry wines that are low intervention.
"We don't do a lot of filtering or fining to our wine, so you're going to get some more natural style wines: sometimes cloudy, but with just a little more flavour, a bit different from a traditional processed wine."
You can find Rolling Grape Vineyard online at rollinggrape.com.
Banh Mi in East City? Sweet Beast Butcher Shop now offers sandwiches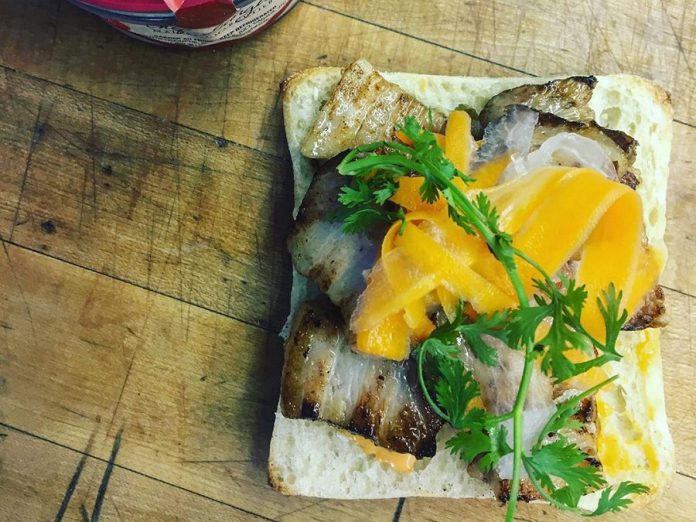 Sweet Beast Butcher Shop (95 Hunter St. E., Peterborough, 705-874-5906) now offers a lunch menu.
Owner Grant Slavin has developed a sandwich menu featuring roast beef, pulled pork, an Italian meatball sub, apple with prosciutto and manchego, porchetta, and pork belly banh mi.
All of the meats are prepared in house except for the prosciutto, which is Italian.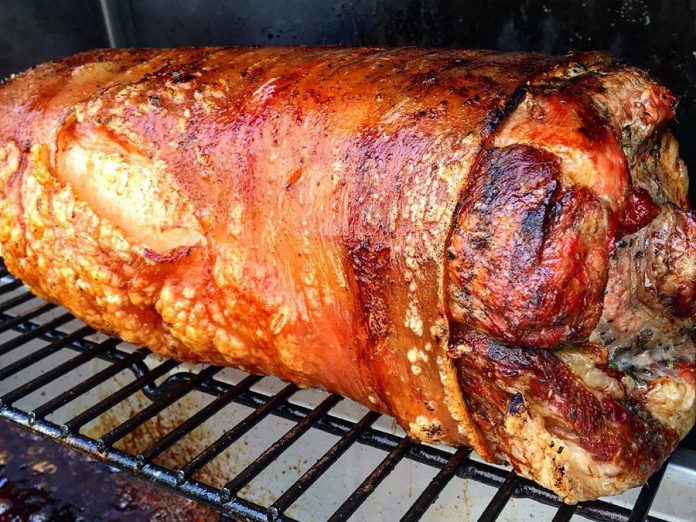 Not sure which sandwich to try first? Grant recommends the banh mi.
"I'm pretty proud of the pork belly banh mi. We marinate the pork belly and sous vide it here for 24 hours. We make our quick pickle ourselves — it's pickled carrot and radish, we make all the aioli, and it's topped with fresh cilantro. I think that's definitely one of the features on the menu."
Did we lose you at cilantro? You may prefer the porchetta, which Grant describes as "a classic Italian pork loin and belly with lemon zest, sage, thyme and rosemary."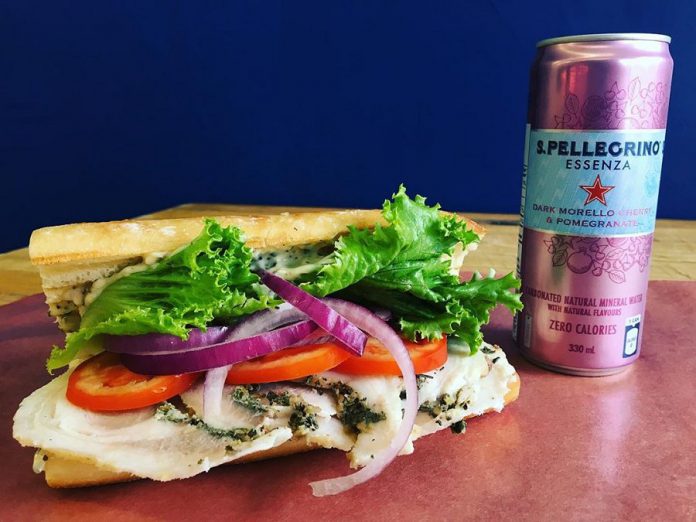 "You roll it all up and wrap it in the pork skin for crackling. We do that on the barbecue here and then slice it up for sandwiches and it tastes amazing."
You can take your sandwich to go, or dine in at the butcher shop. Sweet Beast Butcher Shop is open seven days a week, from 10 a.m. to 6 p.m. Monday to Saturday and from 11 a.m. to 5 p.m. on Sundays. You can get a sandwich between 11 a.m. and 5 p.m.each day.