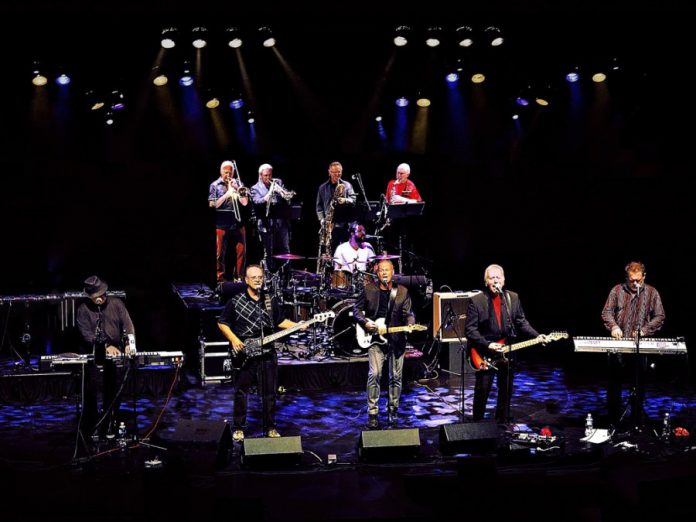 The ultimate Canadian rock music success story would have never been written had Paul Hoffert and Skip Prokop hopped aboard different flights in 1968 for their return home to Toronto from New York City.
Hoffert was in The Big Apple for an off-Broadway show he had composed music for. Prokop, meanwhile, was playing a gig with his band The Paupers.
"I was in the audience and, at intermission, he (Prokop) actually recognized me and said hello," recalls Hoffert, noting Prokop made the connection from seeing Hoffert perform in Toronto jazz clubs.
"The next morning he happened to be sitting next to me on an Air Canada flight back to Toronto. He was leaving The Paupers."
"He was going to be putting together Janis Joplin's new band, but was having some problems with the personnel. He wasn't sure if it was going to work out. So he told me about this idea he had for a band with horns and strings."
On Thursday, October 10th at Showplace Performance Centre, Lighthouse will take to the stage for its 50th anniversary tour — an astounding half-century after the 'fusion' band made its performance debut.
Prokop's idea was clearly a sound one.
"We chatted about the fact that The Beatles had to stop touring because all the records they were making had piccolo trumpets and symphony orchestras and everything, and they could not replicate what they had on their albums when they toured," says Hoffert who, 50 years on, is still with the band as its keyboardist.
"We thought wouldn't it be great if you had a band that had all the musical assets, all the musical resources, to do those fun kind of arrangements in the studio, and then go out and play that music just the way you recorded it?"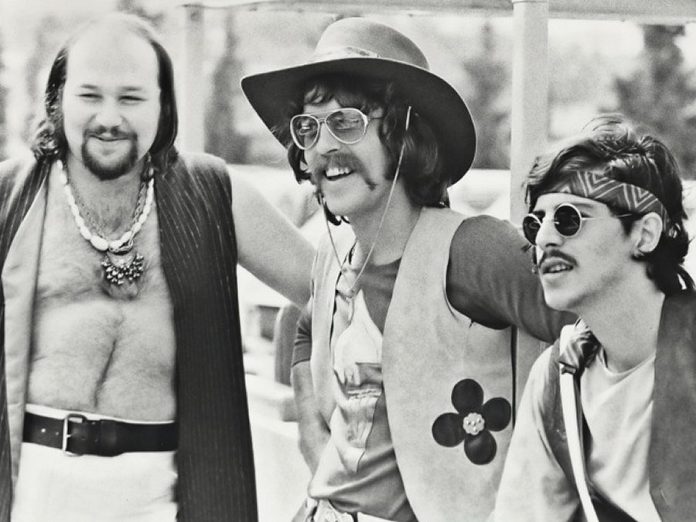 The course set, Hoffert and Prokop brought together top-flight musician friends, recorded a demo, and took it to New York City where the band was signed by MGM Records — the combination of a rock rhythm section combined with jazz horns and classical strings clearly worth exploring.
"We had a big American record deal before we actually had a band," laughs Hoffert, adding, "We just had an idea and a bunch of guys who were in the studio and recorded some tunes."
With manager Vinnie Fusco in the mix — he overturned the MGM deal and signed Lighthouse to RCA Victor — the 13-member band featuring Hoffert on the keyboard and Prokop on drums and lead vocals took to the stage at The Rockpile in Toronto on May 14, 1969.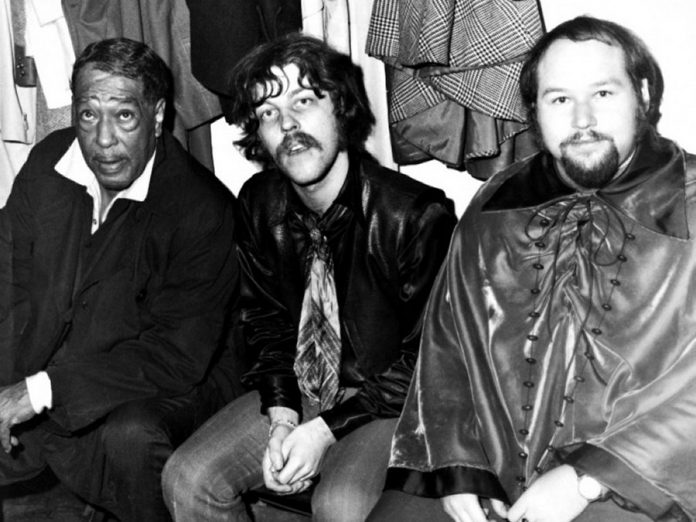 "Duke Ellington was performing with his orchestra in Toronto," recounts Hoffert. "His promo guy offered him a limo to take him to airport after his show. Along the way he said 'We have to make a stop. There's this really great band. You'll really like them.'"
"Skip and I were in the dressing room and in walks Duke Ellington. He said 'I don't have much time. Can I introduce you guys?' and we said 'Uh, ya.'"
To promote the band, manager Fusco went hard at it, singing the praises of Lighthouse's unique orchestral rock sound. He secured the band big-time gigs, including appearances at Carnegie Hall, and the Monterey and Newport jazz festivals. A free concert at Toronto City Hall drew an estimated 25,000 people. Word was spreading and fast.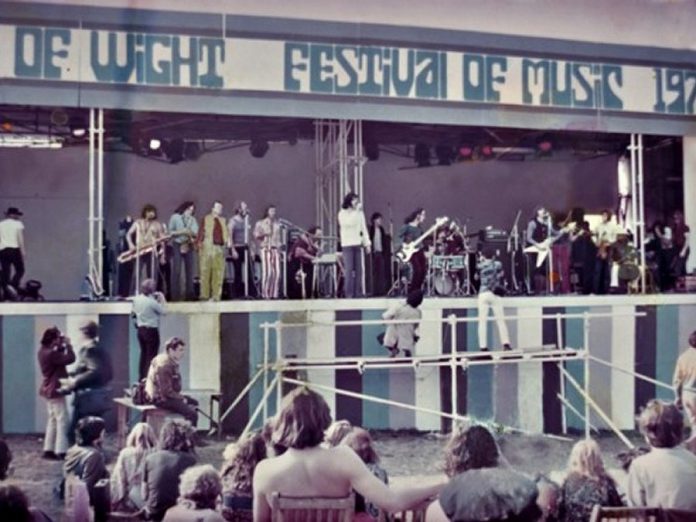 "Rock 'n' roll music was transitioning from the early Elvis Presley kind of rock-a-billy stuff to what we now called classic rock 'n' roll with a heavier rhythm section," says Hoffert. "Young people all over North America were loving that kind of music and getting into it."
"But in high school, which is where a lot of people develop their musical tastes, you have band instruments. You weren't given electric guitars and basses and stuff to make rock 'n' roll music. Everybody was playing in the school band … wind instruments, brass instruments. They couldn't participate in the rock 'n' roll thing because the music that was coming out didn't have those instruments."
"There seemed to be a real opportunity to make music that was rock 'n' roll but could include those people. That would give us a bigger audience."
VIDEO: "One Fine Morning" – Lighthouse (Massey Hall, 1972)

Lighthouse did just that and that audience indeed grew. The band's first three albums — Lighthouse, Suite Feeling, and Peacing It All Together — sold well enough, but 1971's One Fine Morning and Thoughts Of Movin' On took Lighthouse into a different stratosphere. Both albums were certified platinum and, in One Fine Morning, the band had its highest internationally charting single to date to go along with the top 10 placing of "Hats Off To The Stranger" from the same album.
A year later, Sunny Days, with its title track single, kept the momentum going. A string of subsequent singles, such as "Pretty Lady", cemented the band's place in Canadian rock music history.
"Our first three albums were not very successful commercially because they featured more of jazz solos and stuff … the songs were like four to six minutes long," says Hoffert.
"Top 40 radio played songs that were two and a half minutes long. Our shortest song was four to five minutes long. We couldn't get airplay. The one thing we changed, that all of those hit songs had in common, was that was they fit the AM radio stations' format and had a lot more featured vocals than long instrumentals. Of those four, there was one rogue, One Fine Morning, which was four and a half minutes long. It didn't hit number one but it got into the top ten."
Industry accolades in those early years were many and significant, including Best Canadian Group of Year honours at the 1972, 1973, and 1974 Juno Awards.
VIDEO: "Take It Slow" – Lighthouse (circa 1972)

Citing a "friendly rivalry" between Lighthouse and equally horn-heavy bands Blood, Sweat and Tears and Chicago, Hoffert says Lighthouse stood apart due to its infusion of strings as an integral part of its sound.
According to Hoffert, Lighthouse's current members, with just two exceptions, have been with the band at least 28 years. Prokop died in August 2017 — his son Jamie is the current drummer. Former lead vocalist Bob McBride, who won a Juno Award in 1973 for Outstanding Male Performance, passed in 1998.
Other band members have come and gone, others have also passed, but the band's trademark sound remains as fresh as the day it first sprang forth.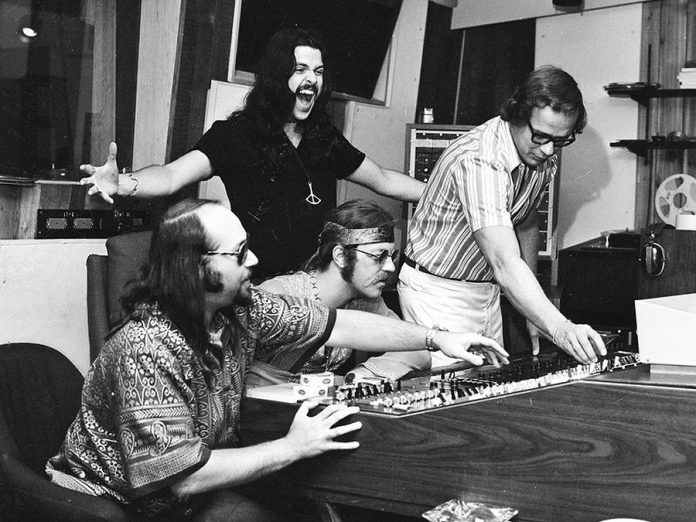 As for Lighthouse's longevity, Hoffert says the band's culture has proven to be the tie that binds. And then there's this thing called respect.
"A band is kind of like a family … you're going to have fall-outs or disagreements," he points out. "The only way to stop that is to have musical respect for each other. We've never lost that."
"We've never had a disagreement on the musical direction because those discussions are never about 'Why can't I have the solo?' It's 'What's going to work best for the band?' We've always been able to have a good consensus. That's been key to keeping the band together and keeping the really great musicians that we have."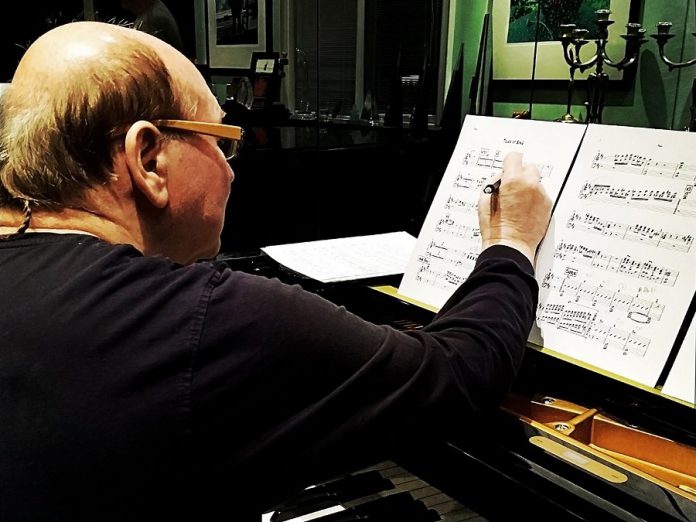 On a personal level, Hoffert, at age 75, hasn't lost his passion for playing live and, in particular, playing with his "family". A bestselling author, accomplished media music composer, and university professor, the 2004 Order of Canada recipient has had but one focus the last 10 years: playing music, be it with Lighthouse or his jazz group.
"The first time I thought I would retire was when Lighthouse split up many years ago. I thought 'Okay, I have a little bit of money. I have a hobby … ten tropical fish tanks.' After two weeks, I was totally bored and I started doing other things."
"It's not who I am to not be inquisitive and curious. Through all the various seemingly unrelated things that I've done, the thread that has run through it all is I have a very inquisitive mind. I like to do new things. I like innovation. I like to break new ground."
"I think of my life as I'm riding on a train that has a lot of stops," Hoffert adds. "Sometimes you get off at a station to see what might be there. Very frequently you'll open some doors and behind those doors are things you think you can be passionate about. Find those things you have passion for, and spend as much time as you can doing them."
Fifty years after breaking new ground with his friend and longtime bandmate Brokop, Hoffert's passion for stepping on stage and taking up his oh-so-familiar perch behind his keyboard hasn't lessened in the least.
VIDEO: "Sunny Days" – Lighthouse (2012)

"We take pride in the quality of the music. We like it when people come back stage and say 'Oh my goodness, you guys are so tight. You sound like you've been playing together a long time.' Well, we have."
Lighthouse performs at Showplace Performance Centre (290 George St. N., Peterborough) at 7 p.m. on Thursday, October 10th. Tickets are $43 and are available in person at the Showplace box office, by phone at 705-742-7469, and online.
For more information on Lighthouse, visit www.lighthouserockson.com.
VIDEO: "Pretty Lady" – Lighthouse