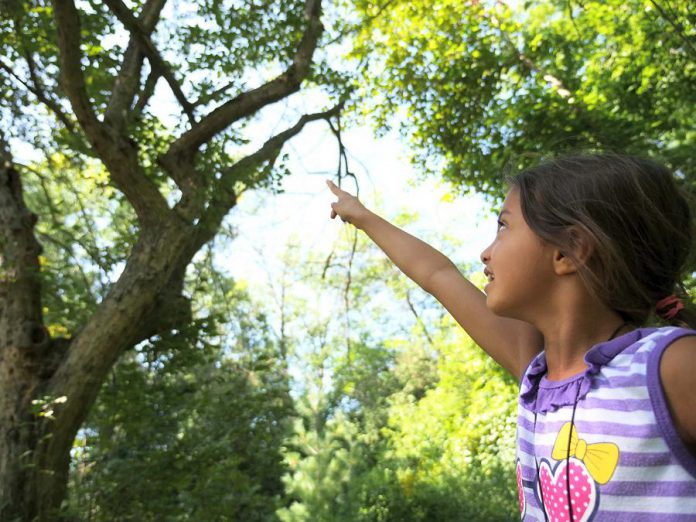 GreenUP's Sustainable Urban Neighbourhoods (SUN) program is inviting the public to enjoy a community celebration and BioBlitz at Kawartha Heights Park from 10 a.m. to 4 p.m. on Saturday, October 5th.
A BioBlitz is an event where scientists and members of the public work together to identify and inventory all the species of flora and fauna within a given geographic area, giving a snapshot of biodiversity in the area.
At the Kawartha Heights BioBlitz, our expert volunteers will help you learn about the fascinating plants and animals living within the park.
Advertisement - story continues below
The day also includes tree planting, a live performance by Washboard Hank, and the official release of the Kawartha Heights and East City-Curtis Creek Neighbourhood Action Plans.
Over the past three years, SUN has collaborated with residents, the City of Peterborough, and other partners to develop two Neighbourhood Action Plans. The plans identify 10-year goals related to rainwater management and watershed health, habitat and urban forests, healthy and active transportation and recreation, community building, energy and climate, and local food security.
Key actions identified in the plans provide specific steps toward the realization of sustainability goals. These actions will help each neighbourhood adapt to the projected impacts of climate change in the Peterborough region, such as greater precipitation and more extreme temperatures.
VIDEO: October 5th BioBlitz & celebration of Sustainable Urban Neighbourhoods Program

Climate change is a daunting issue that can leave us feeling overwhelmed and even hopeless. We often think, 'I'm just one person, what can I do?'
A 2017 report by the American Psychological Association, Climate for Health, and ecoAmerica acknowledges that it is common to be "deeply affected by feelings of loss, helplessness, and frustration due to an inability to feel like (we) are making a difference in stopping climate change."
The SUN Action Plans address these feelings by identifying specific, clearly defined, and attainable actions.
Advertisement - story continues below
The plans identify many projects that residents can undertake and support, especially at home. For example, installation of rain barrels and rain gardens can help capture rainwater where it falls. Rain barrels and rain gardens can reduce demands on municipal storm water infrastructure and maintain the health of local watersheds.
Actions like these are achievable and remind us that we are part of a much larger, human and non-human, community. What we do at home can directly and indirectly impact the health and well-being of others. We all reap the benefits of climate action.
Interested in learning more about sustainable landscaping projects, their benefits, and how to get started? Check out our guide Planting for a Sustainable Urban Neighbourhood at www.greenup.on.ca/sun.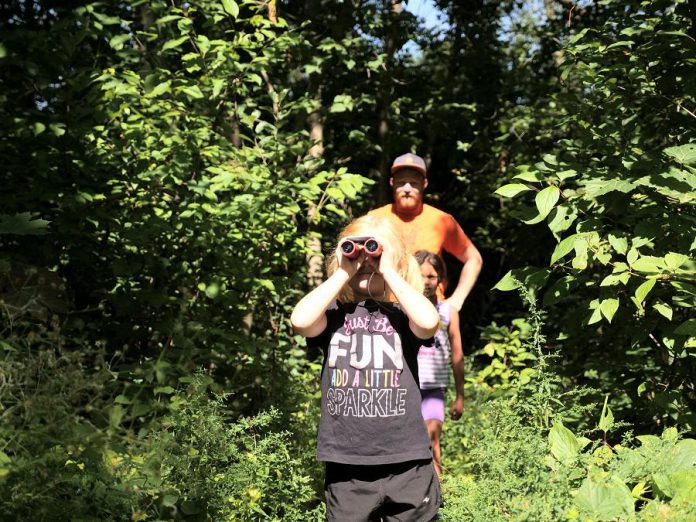 Many of the actions emphasize the value of collaboration and the multiple benefits of local initiatives. For example, enhancing local parks is one of the main focus areas of the action plan in Kawartha Heights. The October 5th BioBlitz offers residents an opportunity to get outdoors and enjoy all that nature has to offer.
It will also provide SUN, the City of Peterborough, and other partners with more information about local plants and animals that live in this important greenspace so we can protect and enhance the park. In other words, we can achieve a lot when we work together.
Don't live in a SUN neighbourhood? No problem. The actions described in the existing plans can give you some great examples of things that can be done in any neighbourhood to adapt to climate change.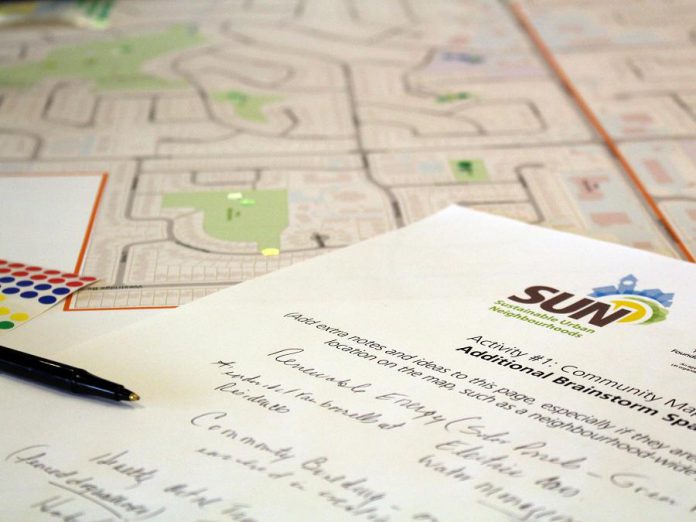 This fall, SUN will be working with neighbourhood residents, the municipality, and other partners to begin implementing the action plans. If you are interested in learning more about Kawartha Heights and East City-Curtis Creek Action Plans, or if you would like to support a specific action, please contact Hayley Goodchild, SUN program co-ordinator, at hayley.goodchild@greenup.on.ca.
Following their release on October 5th, the SUN Action Plans will be available online at www.greenup.on.ca/sun, and can be picked up in the Greenup Store at 378 Aylmer Street in downtown Peterborough.
For more information on the Kawartha Heights Park BioBlitz, visit www.greenup.on.ca/events.
Advertisement - story continues below
Guided nature walks will depart from the playground at Kawartha Heights Park at 10 a.m. and 1:30 p.m. The Peterborough Field Naturalists will be leading a Junior BioBlitz for kids starting at 10:30 a.m. A live performance by Washboard Hank will begin at noon. Any attendees participating in the guided nature walks or tree planting will be required to wear close-toed shoes and long pants.
Interested in volunteering? We are looking for volunteers to make this event a success. If you are interested in helping to lead or support BioBlitz groups or SUN partners, please contact Brittany Harding at brittany.harding@greenup.on.ca or 705-745-3238 ext. 224 for more information.
The SUN program is a three-year initiative funded by the Ontario Trillium Foundation and facilitated by Greenup. SUN is modelled on and delivered in association with Toronto and Region Conservation Authority's Sustainable Urban Neighbourhood Action Program (SNAP). SUN is administered in partnership with the City of Peterborough, Otonabee Conservation, and Nourish.