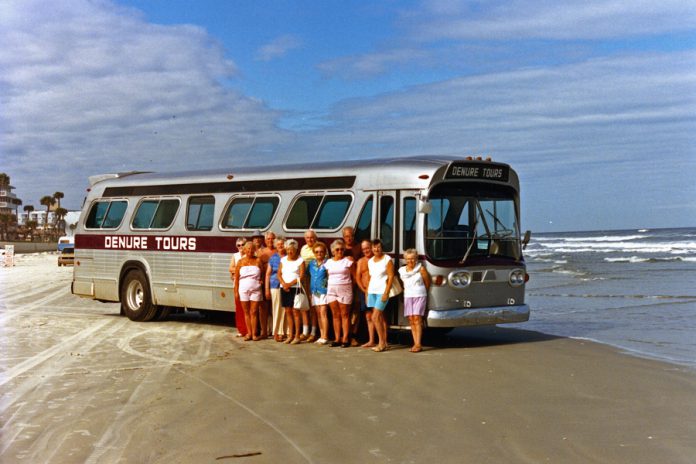 When Fred and Dorothy DeNure first started DeNureTours in 1960, the Lindsay residents probably couldn't have imagined that 60 years later the company they founded would be running more than 45 unique tours (and counting) across several continents.
As the family-owned Canadian tour agency approaches its milestone anniversary in 2020, it's incredible to think how many travellers must have passed through its tours over the years, seeing their dream destination with the expert guidance of a DeNureTours representative and coming away with cherished memories and lifelong friends from among their fellow travelling companions.
It was a simple start in the beginning, with day trips offered to Toronto and longer trips to Atlantic Canada. Over the years, with an enthusiasm for immersive travel sweeping the globe, DeNureTours became perfectly positioned to expand to new markets and destinations.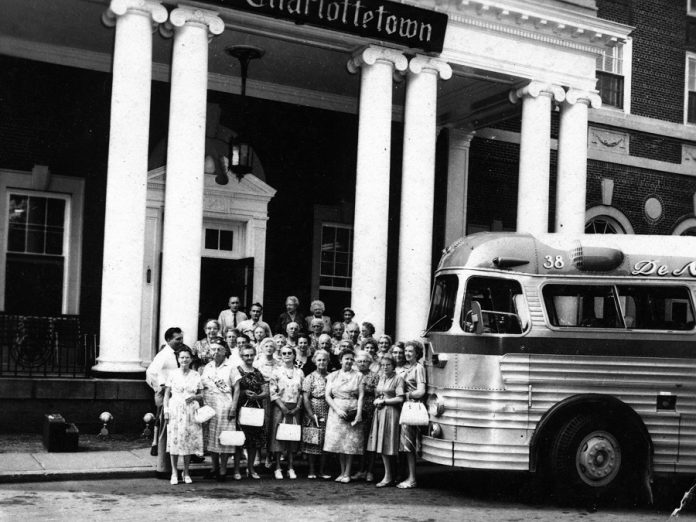 Today, the Lindsay-based company remains a family affair. In 1985, Fred and Dorothy's son, Ray DeNure joined the business and later succeeded his parents to run the company — a position that he still holds today.
Ray carried forward his parent's founding philosophy of creating the best vacations at affordable prices. He has also presided over an era of unprecedented expansion, with DeNureTours now running tours not just in the U.S. and Canada, but stretching as far as Europe, Britain, and the Caribbean.
They have expanded from deluxe motorcoach tours to include cruises, rail tours, and more, across six distinct styles of travel: sightseeing tours, cruising tours, sunshine vacations, special interest tours, active tours, and day trips.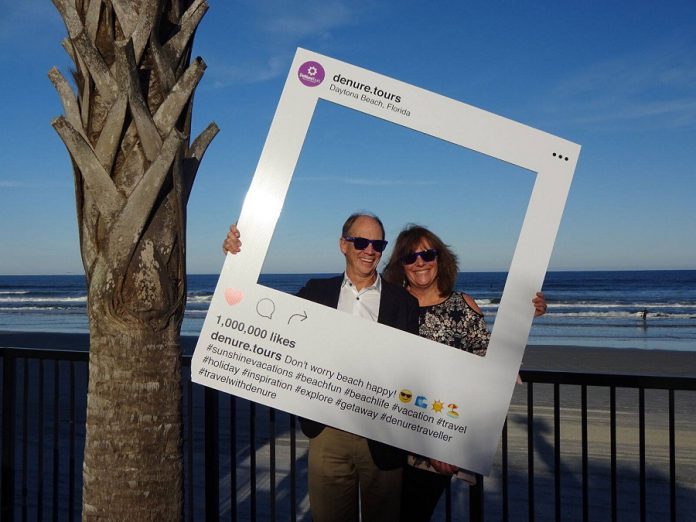 Programs that DeNureTours began in the '60s to destinations like the East Coast and Florida, are still as popular today, says Julia Bryan, general manager of DeNureTours. It's commercial travel that has changed dramatically over the years.
"Florida was a known destination 60 years ago, but people didn't necessarily know how to plan a trip unless they went to a travel agent," Bryan explains. "Now with the internet, travel has become much faster and convenient and we can find out just about anything about a destination."
"Over the years, we looked at what people are interested in and where they want to travel, and we found a way to do it, whether it's on a bus, cruise ship, plane or train."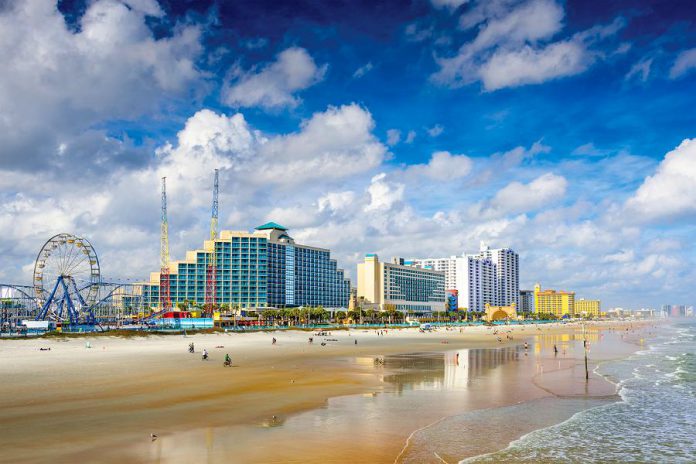 Throughout fall and winter, DeNureTours offers a variety of departures to Daytona Beach and St. Pete Beach, Florida, and Myrtle Beach, South Carolina — all ideal vacation spots that offer the perfect combination of popular local attractions, fun day excursions with fellow Canadian travellers, and time to unwind poolside or on the sandy beaches that DeNureTours' sunshine vacations are known for.
In 1987, DeNureTours expanded their vision and built a hotel, located oceanside in Daytona Beach, called the Nautilus Inn. The hotel has destination representatives to provide assistance and organize on-site social activities such as cards, crafts and bingo. There are regular complimentary excursions using their own shuttle bus and driver to take their guests to local shopping centres, markets, races and dinner venues.
Bringing guests to these southern locales has been part of the travel agency's legacy for six decades. DeNureTours' award-winning long-stay resort programs in Florida and South Carolina continue to be popular for those looking to escape the Canadian chill.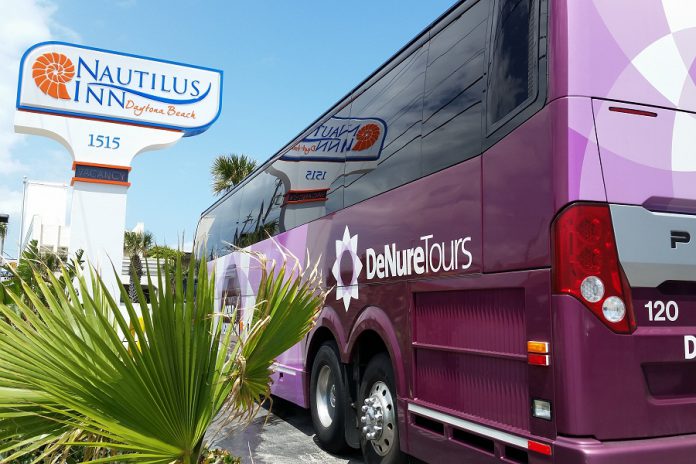 DeNureTours is also well-versed in creating unique travel itineraries for Ontario, Quebec and Newfoundland. So much that they've "become experts in those regions and have developed close relationships with hoteliers, suppliers, and locals," says Bryan.
DeNureTours has been winning the interest of travellers with its Newfoundland and Labrador tours for 52 years. It continues to be one of their most popular Canadian tours.
"Some of the places that we visited when DeNureTours first started going to Newfoundland are still there," Bryan says, which is a benefit for travellers. "For example, if something were to go wrong, having people there that you can trust and can turn to for help is great."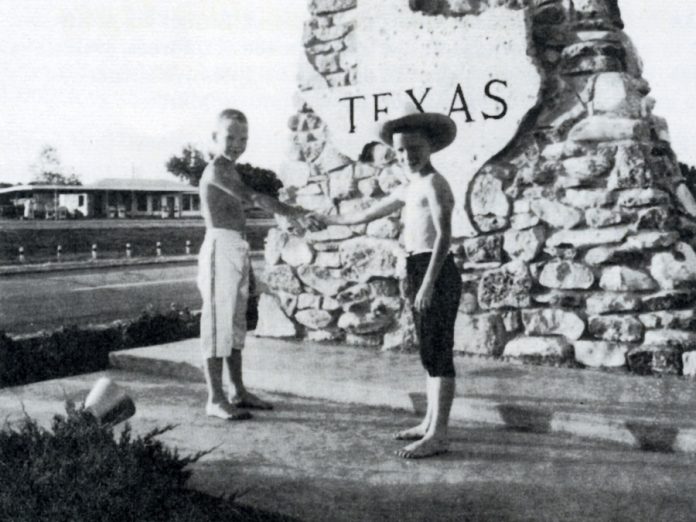 It's another example of travelling hassle-free knowing that DeNureTours has taken care of all the "little things" so you don't have to, which will make the difference so that your trip is exceptional, adds Bryan.
"Tours don't run well by accident. There's a lot that goes on behind the scenes and it all takes careful planning. Our staff is passionate about travel and planning someone's vacation — a place they've dreamed about for years. We want to help them cross that destination off their list."
DeNureTours' mission is to help you see the world your way, revealing the finest sights and experiences it has to offer. Whether you're after adventure, culture, or just want to kick back and relax, their staff will get you to the heart of your journey and deliver truly authentic experiences.
Throughout 2020, DeNureTours will be celebrating with a few special events, including an April 14th departure to Branson, Missouri.
Known as the place where the American pioneer story began, the eight-day tour will begin in St. Louis and head to the top of one of America's most iconic symbols in the Midwest sky, The Gateway Arch. At 63 stories high, it's the tallest man-made monument in the U.S. and symbolizes the gate through which thousands of pioneers set out by wagon westward, blazing the Oregon Trail.
Other tour highlights include the Titanic museum and viewing of over 400 artifacts retrieved from a 1987 expedition to the ocean floor. Every visitor receives a boarding ticket with the name and class of one Titanic passenger. You can walk the full-scale replica of the grand staircase, tour the corridors of the majestic ship that sank on her maiden voyage, and discover if your passenger survived when you leave.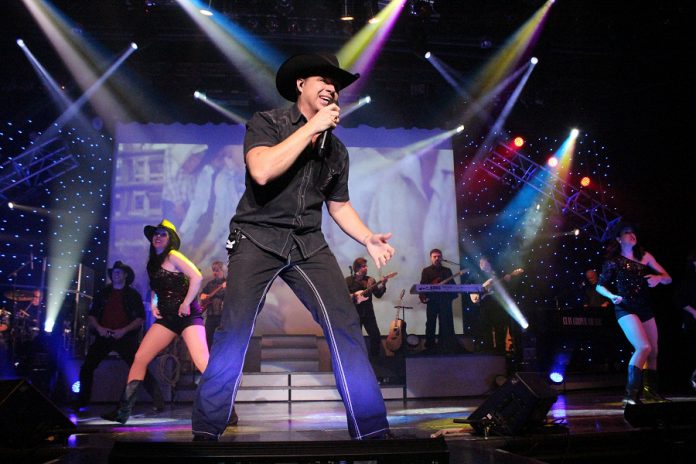 For country music lovers, Branson is packed with music venues from classic to contemporary. A special highlight is Clay Cooper's Country Express, featuring Clay and his cast of 24 incredible entertainers who show their versatility while performing all styles of music including country, rock 'n roll, gospel, and more. In honour of DenureTours' 60th anniversary, Clay Cooper himself will present DeNureTours CEO Ray DeNure with a celebratory plaque.
While in Branson, visitors can also enjoy a winery tour, a country music festival, and a steakhouse or two, before travelling to Illinois for an afternoon at the Navy Pier in Chicago and on to Battle Creek in Michigan before heading home.
If you want to celebrate 60 years with DeNureTours in Branson, Missouri, contact your local travel professional or DeNureTours.
DeNureTours Ltd. is located at 71 Mount Hope Street in Lindsay. For more information, call toll-free 1-866-967-9909, email info@denuretours.com, or visit denuretours.com. You can also follow DeNureTours on Facebook, Instagram, and Twitter.
This story was created in partnership with DeNureTours.