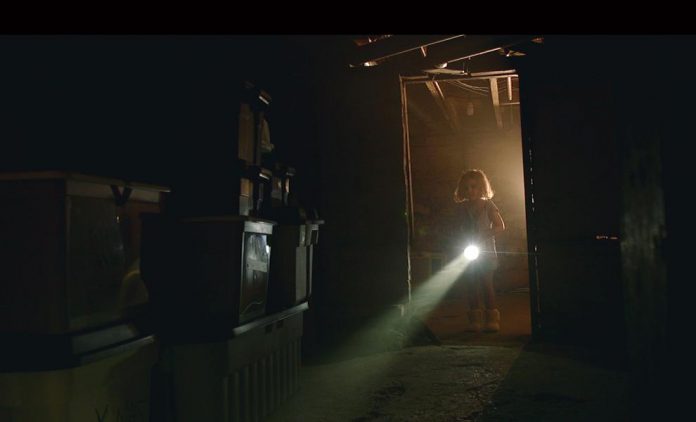 On Sunday, October 27th, local filmmakers Michael Hayes and Brendan Fell welcome your family to take a trip down the old stairs and into the creepy basement as they premiere their new film The Basement Monster at Showplace Performance Centre in downtown Peterborough.
The family-friendly screening is also a charity event raising funds for Habitat for Humanity Peterborough & Kawartha Region, an organization that helps local families achieve home ownership.
The Basement Monster stars Michael's young daughters Zoe and Emma Hayes and co-stars local actress Kellie McKenty in a short film the filmmakers call a "family fantasy".
On a sunny Sunday afternoon at The Silver Bean Cafe, I met with Brandon and Michael, along with eight-year-old Zoe and seven-year-old Emma, to talk about the film.
Zoe is bright and talkative, engaged in people watching and scoping out dogs, while Emma is much more subdued, listening intently to the conversation and once in a while having something funny to say.
The girls not only are the stars of the film, but had a big role in its development as well.
"As we developed the script, I realized it was a love letter to my daughter Emma," Michael says. "While Zoe is outgoing and easily makes friends, Emma is shy and quiet — but once you get to know her she's bright and clever kid."
"We always talk about being brave and not being afraid of the world," Michael adds. "So the movie really plays on that idea: the entire film is about being brave. The mom is going through some stuff and she has to be brave to move forward into a new life. The girls need to be brave. Even the monster has to be brave."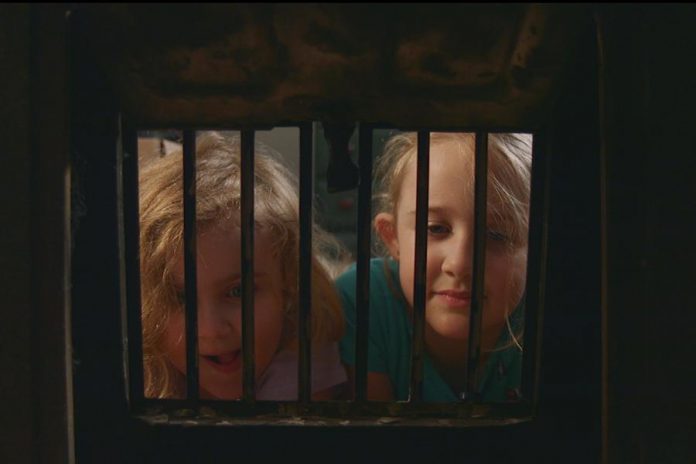 The Basement Monster is the story of two little girls who move into a new house and discover a small creature living in their basement. Unsure at first if the monster is good or bad, the two eventually team up to help it find its way home.
"The Basement Monster started when we moved into our new house," Michael says of the genesis of the film.
"It has a really spooky basement with old fieldstone. We were already involved in the Kawartha film industry and I was going to put the word out that we had a spooky basement if anybody wanted to film anything. But then I stopped and thought 'Maybe I can make something instead.'"
Advertisement - content continues below
"At the time I was commuting from Lindsay and Peterborough and I was stewing on the idea of doing something in a spooky basement," Michael explains. "I really wanted to make a fantasy film, but I also realized that nobody makes short family films for kids."
"Usually short films are impactful or send a message, or they're upsetting with very heavy subject matter. Few people make anything that's light and fun and a feel-good short film."
"I remember I was driving back home through Omemee and I had one little idea: 'The kids find a monster in the basement and have to get it back to its mom.' That was all I had, but Brendan and I sat down a lot and just crafted the story over three months."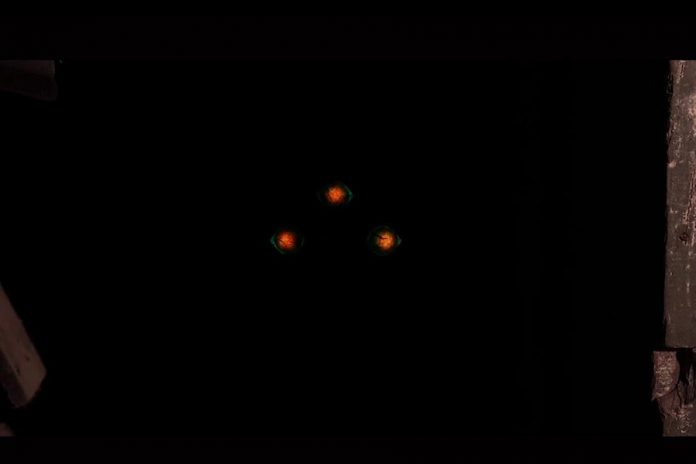 Although the story is about a monster in a creepy basement, The Basement Monster harkens back to 1980s' fantasy films such as Labyrinth, The Dark Crystal, The Neverending Story, and especially E.T: The Extra-Terrestrial.
The production team had a monster puppet created for the film by Omemee-based special effect and makeup artist Rhonda Causton.
"I liked that we could do something that had a creature effect," says Brendan. "I know that's something that is dear to our heart. That was a fun element."
"The original design for the monster actually came from Zoe," Michael says proudly. "When we were first talking about the script, we'd bounce the ideas off of the girls. When hearing about the monster, Zoe started sketching little doodles of monsters, and she drew this little creature that looked like a potato with stick legs and three eyes."
I ask Zoe to tell me about the monster. She simply says, "It has three eyes, it's a baby monster, and she's cute."
"We never identified in the script if it was a boy or a girl, but Emma started identifying it as a 'she'," Michael says.
"It was at that point we realized this film passed the Bechdel test. All the characters in the film are female, they never talk about a guy, they're not fighting with each other, and they are talking to each other. It wasn't intentional, but we are proud of that."
Advertisement - content continues below
Co-starring alongside the girls in a supporting role is Kellie McKenty, who plays the girl's mother. Going through her own emotional crisis, which is never fully explained, the mother's personal drama leaves her distant from the girls, allowing their basement adventure to go virtually unnoticed under her feet.
"Something that really excited me about the story was the fact that we had a layer to the story with the mom's story, which is not front and centre," says Brendan.
"You have the sense that she's gone undergone some transformation herself, because she is fairly stressed through the whole thing. But by the end you can tell that, somehow, things have resolved for her."
The script for The Basement Monster is fast and clever and beautifully executed by the young actresses. But, as their father tells, even the dialogue came from real-life experiences with his girls.
"Some of the dialogue was directly from the girls," Michael says. "The big moment near the end, when Zoe gives Emma the pep talk about being brave, was written by Zoe. I gave Zoe the scenario, and said 'What would you tell Emma in this situation?' and we wrote down what she would say. In the beginning, where Emma is playing with the dolls, is something I heard the girls doing while I was writing the script."
Meanwhile, there is a special language between Emma and the monster that has a deeper meaning than just words.
VIDEO: "The Basement Monster" – Teaser Trailer

"That's the dialogue that anybody is dealing with in their head when it comes to being brave," Brendan points out. "It's that eternal battle."
The production team is currently working with the Applied Projects program at Sir Sanford Fleming College to help keep The Basement Monster alive after its Showplace screening.
Advertisement - content continues below
"We met with the students and they are coming up with proposals to market the film," says Michael. "We'll be doing marketing up to the premiere, but then we're looking at ways to keep it going afterwards."
"We are looking at a lot of local screenings. Beyond that, we'll be entering it into film festivals."
While it does have a few chills and thrills (the filmmakers says kids under five "need to be brave"), at its core The Basement Monster a funny and moving family film that explores both the power of sisterhood and being kind and accepting of others who are different.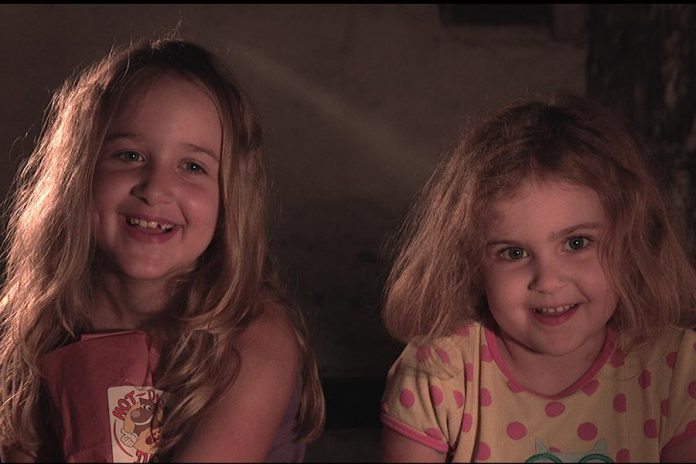 Michael and Brendan encourage audiences to bring their kids (children under eight are admitted into the screening for free) to this 30-minute film.
After the screening, there will be a chat with the cast and crew and a bonus outtakes video, making it a unique Halloween outing for the entire family.
The Basement Monster premieres at 2 p.m. on Sunday, October 27th at Showplace Performance Centre (290 George St. N., Peterborough). Tickets are $10 (free for kids eight and under) and are available online at eventbrite.ca/e/the-basement-monster-premiere-tickets-71299910953a.