Are you looking for a unique gift for someone special this Christmas? If so, The Rose Project has got you covered. On Saturday, November 23rd from 10 a.m. to 3 p.m. at the Town Park Recreation Centre in Port Hope (62 McCaul St.), you can shop for the holidays while supporting a very worthy cause.
Approximately 30 vendors are signed on to sell locally made and handcrafted items at the show. Admission to the recreation centre is free of charge so that you can spend your hard-earned cash buying items at the sale, and/or purchase raffle tickets to support the project.
The Rose Project is an initiative that collects new, unopened, and unused toiletry donations to provide to people living on the streets, in shelters, and really any one in need of help who crosses their path. The goal is to restore dignity and confidence by assisting with basic personal hygiene needs.
"I don't really see any other organizations focussed specifically on toiletries," says The Rose Project founder Rose Wilton. "Many charities are focussed on food, shelter, and clothing. All of these things are very important, but if all that's stopping someone from going to a job interview is because they smell bad or can't wash their hair, toiletries can restore dignity, confidence and really help someone get their life back on track."
Advertisement - story continues below
The primary goal of The Rose Project is to collect toiletry donations. As a result, during the holiday craft show if you bring a donation of a new bottle of full-sized shampoo, deodorant, or toothpaste (you can also donate a pair of new winter gloves), you'll get a complimentary ticket for the show's raffle (limited to one free ticket per family).
"Every kit we supply has to have shampoo, soap, toothbrush, and toothpaste as well as moisturizer," explains Rose. "I don't think any donation is too small. If all you have is one new toothbrush, you've helped one person."
Raffle sales will raise funds to assist a couple of local families in the area who have recently suffered tragedy or illness. In addition to supporting these families during the holidays, the project intends to make donations to the Northumberland Centre for Independent Studies (CIS), an adult learning centre that creates Christmas baskets for students in need who are in the process of turning their lives around.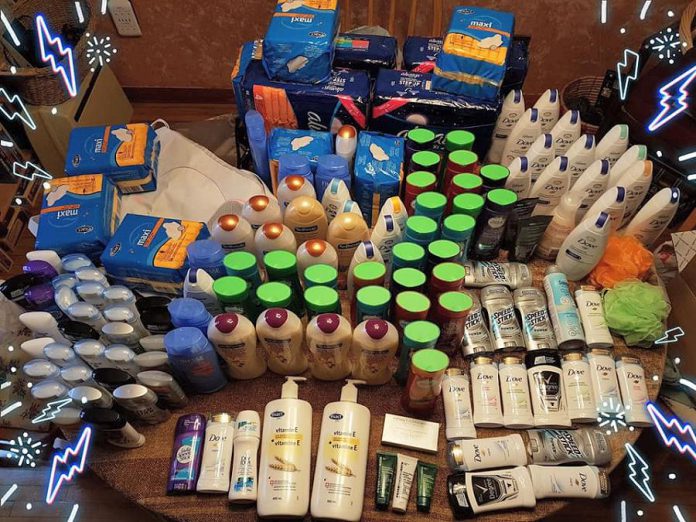 "We really wanted to help a couple of families in crisis this year," explains Rose. "Christmas is stressful enough and you shouldn't have to worry about providing gifts for your children while making sure you can cover your mortgage payment if you've recently experienced critical illness or some other type of misfortune."
"We've also added CIS to the list of people that the craft show is helping this year, and we also provide them with toiletry kits that include full-size bottles of shampoo at the beginning of the school year every fall."
Each vendor has donated a raffle prize, but there have been other donations from the community as well. Included in the prize pool is a very generous donation from popular local artist Paul Bailey.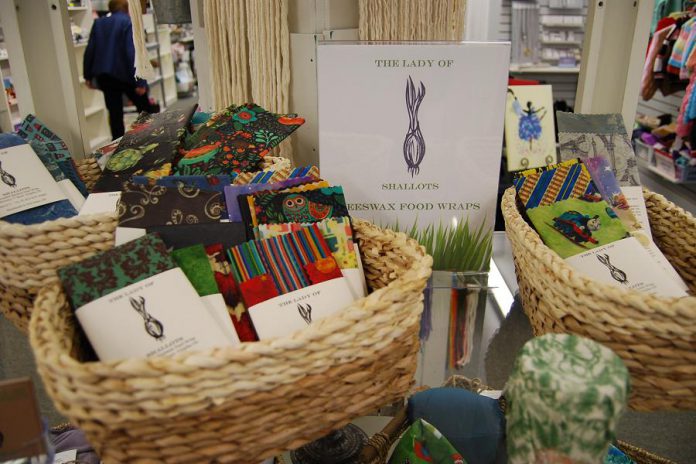 "We are very appreciative of Paul Bailey, who has donated a landscape painting valued at $300," says Rose. "Because of the value of this prize, we may do something a little different and are considering a silent auction for this item."
What else can you expect at the show? With so many vendors to choose from you are sure to find something of interest to at least one person on your shopping list. The Rose Project has made an effort to reach out to a variety of vendors in hopes of offering a selection of items to browse.
Vendors include Bonnie's Vinyl Signs, a custom sign maker for all occasions, and Northern Revival Co, owned by home décor enthusiast Courtney Sutton, who creates functional and beautiful custom wood furniture and home accents.
Advertisement - story continues below
For the eco-conscious gift recipient, Sack It Up! and The Lady of Shallots will both be offering hand-crafted reusable items that help cut down on plastic waste such as reusable lunch bags in fun, unique prints.
Art lovers can explore the work of Brenda Sullivan of Dragon Clay Pottery Studio. Jules Wilton, Rose's sister and founder of Dryad Artifacts, will also be showcasing her art. You can purchase unique wire, driftwood and upcycled art glass creations from her collection; photography art postcards will also be available. Dryad Artifacts will be debuting reusable gift tags and holiday ornaments at the craft show.
Peace, Love and Flowers by Joyce Lichtenberger will be bringing handmade seasonal centrepieces and decorations to help get your home ready for the holidays.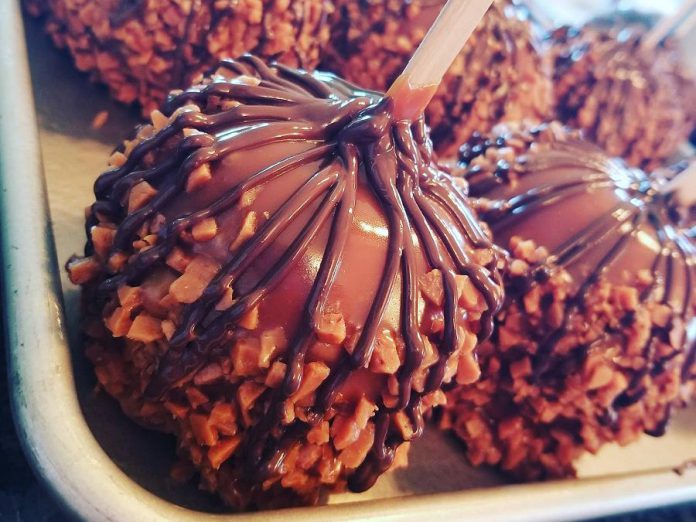 For those with a sweet-tooth, Cavan Street Candy Apples will also be on site selling gourmet and custom candy or caramel apples made from scratch.
In addition to the vendors and raffle, holiday music will be provided by DJ Kevin.
For a complete list of vendors, visit The Rose Project's Facebook event page.
Advertisement - story continues below
The Rose Project has distributed over 3,000 kits to people in need all over Southern Ontario. The project also works with local business owners such as Blake Holton of Holton Flowers to provide support to people in need and sends support to communities overseas as well. The project scope is not limited by region and will always try to help someone in need regardless of geography.
Interested in getting involved? If you'd like to donate toiletries or warm gloves, mittens, and hats, Sugar Dust Bakery on Walton Street in Port Hope is the project's local drop-off location.
"I was a social worker for about six to seven years in the Peterborough and Port Hope area," says Rose. "I've always had an interest in helping the homeless population and I saw a need. As a child it was a really difficult concept for me that there were people who didn't have anywhere to go, didn't have a home."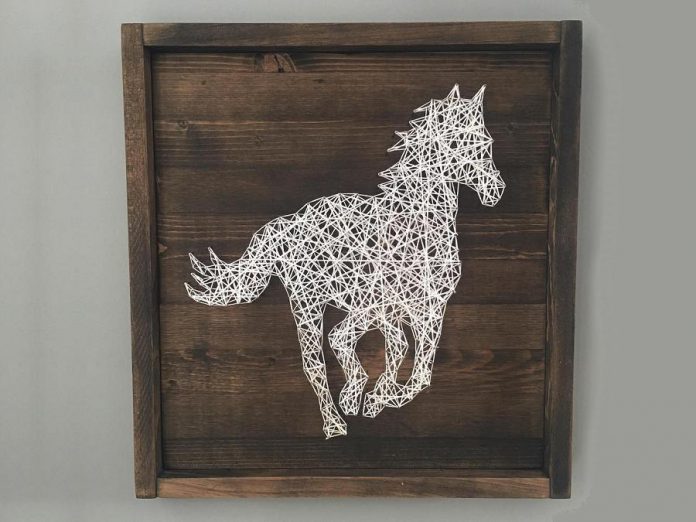 "If you don't find something that you'd like to purchase at the craft show but want to be involved, come find me and we can talk about how you can help the project in other ways," she adds.
Rose encourages the community to come out and support the event for many reasons, but the greatest message she has may also be the most important reason to attend.
"You'll help numerous people," she explains. "Not only are you helping local families — who may actually be your neighbours — but you're also helping local students. If you do shop, by buying local you're helping local businesses who need your support."
"You'll also get a unique gift and you'll be able to say 'Someone made this gift with great love and I thought of you!' I think that's better than giving something mass-produced from a big store."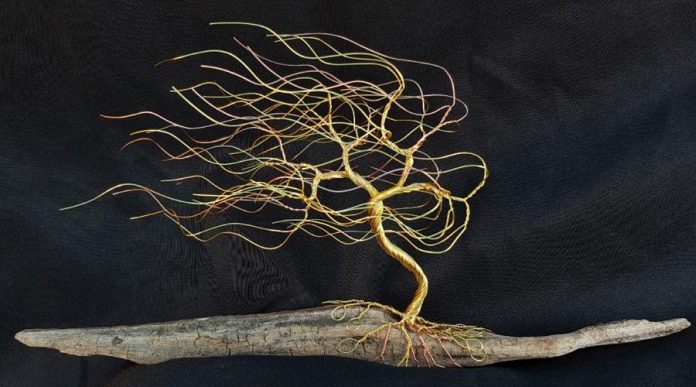 You can connect with The Rose Project at theroseproject14@gmail.com or find them online at theroseproject14.wixsite.com/ontario.
You can find a complete list of vendors for the Holiday Craft Sale on The Rose Project's Facebook event page.