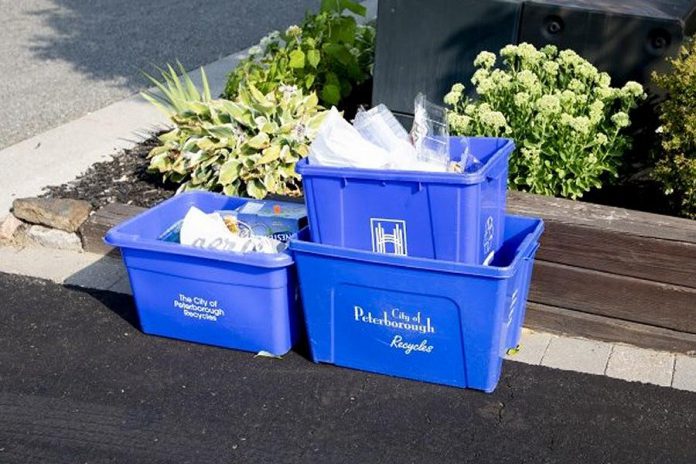 The City of Peterborough's switch to a new recycling collection and processing service provider — with a new policy to refuse collection of improperly sorted recyclables — has resulted in an assault charge for a 52-year-old Peterborough woman.
Last Thursday (November 14), a recycling company worker was confronted by an irate female customer after she was advised that her improperly sorted recycling would not be collected.
It was reported that, during the incident, the accused woman struck the victim in the face with a bag of newspapers and books from her recycling bin.
The incident was later reported to police.
On Saturday (November 16), officers attended a Peterborough residence where, as a result of the investigation, placed Carmel Teresa Simmons of Summerhill Drive under arrest and charged her with assault with a weapon.
Simmons was released from custody and is scheduled to appear in court on December 12, 2019.
On November 1st, Emterra Environmental became the City of Peterborough's new recycling collection and processing service provider. At that time, the city advised it would be enforcing a policy of proper sorting of recyclables, and that improperly sorted recyclables would not be collected.