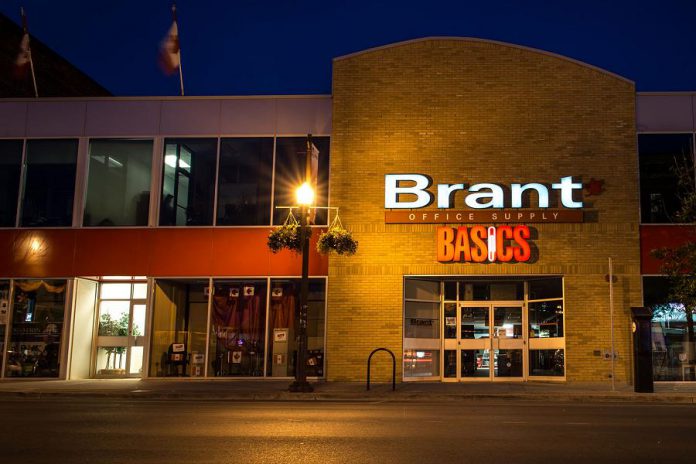 When we choose to support locally owned independent businesses, it's good for us because it's good for our community. Choosing local first means more of the money we spend stays in our community, resulting in higher-paying jobs and contributing more to the local tax base.
Choosing local first also nurtures the unique character of our community, while reducing our impact of the environment. And local business owners are also residents of our community, supporting local charitable causes as well as other local businesses — creating a domino effect throughout the local economy.
Brant Basics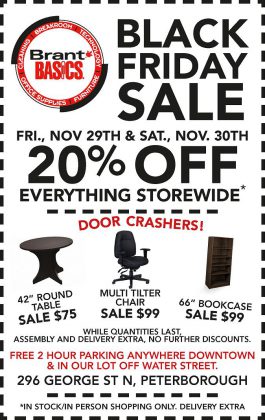 One of the best-known locally owned independent businesses in Peterborough is office supply company Brant Basics (296 George St. N., Peterborough).
Owned and operated by the Cox family for 55 years, Brant Basics is a pillar of downtown Peterborough — founder Morris Cox was named the 2018 Business Citizen of the Year by the Peterborough Chamber of Commerce.
The company's 25,000-square-foot head retail space has everything you need for your home or business office.
Brant Basics is running a Black Friday sale on Friday, November 29th and Saturday, November 30th, with 20 per cent off of everything storewide — including office products, technology, and furniture.
Brant Basics is also offering Black Friday door crashers, while quantities last, including:
a 42″ round office table for $75 (regularly priced at $189)
a mid-back multi-tilter chair with arms for $99 (regularly priced at $310)
a five-shelf bookcase (66″H x 32″W) for $99 (regularly priced at $265).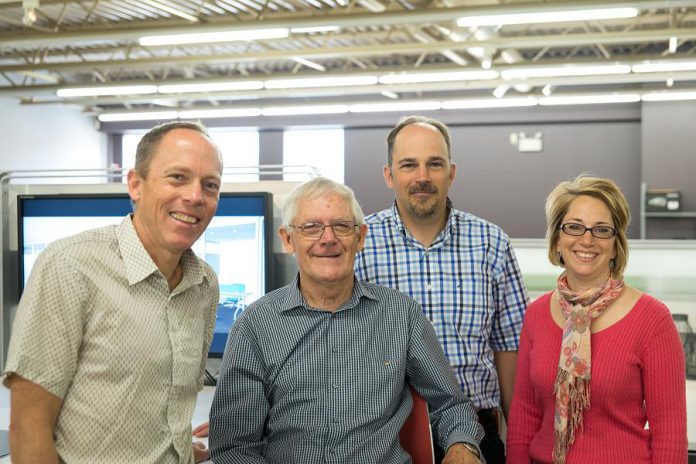 Brant Basics is located at 296 George Street North in downtown Peterborough. Regular store hours are 8:30 a.m. to 5:30 p.m. Monday to Friday and 9 a.m. to 5 p.m. on Saturday (closed Sunday). There's free two-hour parking anywhere downtown, as well as free parking in Brant Basic's lot off Water Street.
For more information about Brant Basics, call 705-748-2291 (toll free at 1-800-465-2291), email info@brantbasics.com, or visit brantbasics.com (where you can also order online with your Brant account). You can also follow Brant Basics on Twitter and Facebook.
Do you own a local independent business? If you'd like to be featured in our "choose local" holiday season promotion, please contact kawarthaNOW Publisher Jeannine Taylor at 705-742-6404 or jt@kawarthanow.com.