When David Goyette accepted the formidable challenge of chairing the 2019 United Way Campaign for Peterborough and District, the wheels in his head started turning immediately.
Prominent on Goyette's lengthy list of things-to-do was the forging of community partnerships for the express purpose of creating new campaign-related fundraising events.
That led to a chat early on with Pat Hooper, chair of the board of directors for the Showplace Performance Centre.
"I asked her straight out 'Pat, can I get Showplace for free?'" recalls Goyette.
"She said 'Yes … what do you need?' I knew at that point that this event was going to happen."
"This event" is Peterborough Performs: Musicians Against Homelessness, a 16-act local music feast for the ears to be staged Thursday, March 5, 2020, 7 to 11 p.m., at the downtown performance venue.
With all proceeds going exclusively toward homelessness and shelter-related initiatives undertaken by United Way-supported agencies, tickets cost $50 and are available in person at the box office, by phone at 705-742-7469, and online at www.showplace.org.
With a home for the event secured, Goyette wasn't done, asking longtime local journalist and editor Paul Rellinger to organize and produce the concert. With close ties to the music community through his work, he accepted and immediately went to work.
"I had about 40 acts on my list to approach and the first 16 I contacted immediately signed on," marvels Rellinger. "That pretty much tells you all need to know about local musicians and their unselfish willingness to step up when there's a need."
Advertisement - content continues below
"We've seen that time and time again but it never gets old," he adds. "It's really a microcosm of what we see in Peterborough from all its sectors. If there's a more giving community in Canada … well, I'd be surprised if there is."
In the 640-seat Erica Cherney Theatre, with 2018 Campaign Chair Megan Murphy and 90.5 FM's Jordan Mercier co-emceeing, the lineup will feature The Weber Brothers Band, Melissa Payne and Kate Suhr, Danny Bronson, The Three Martinis, The Austin Carson Band, and the Peterborough All-Star Band — fronted by Rick and Gailie Young and featuring a number of longtime Peterborough musicians that have entertained locally for decades.
Meanwhile, the lower-level Nexicom Studio will be home to acoustic performances by Hillary Dumoulin, James Higgins, Elyse Saunders, Tami J. Wilde, Jacques Graveline, Phil Stephenson, Nick Ferrio, and Victoria Pearce joined by Mike Graham while, in the street-level lobby, Jake Dudas will serenade guests as they arrive.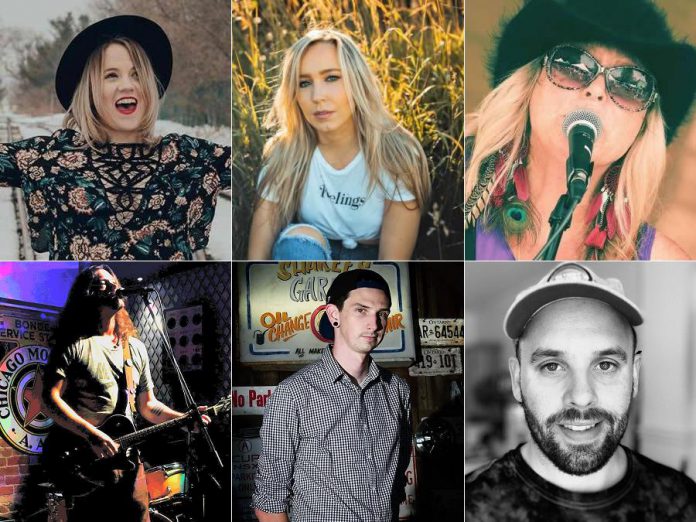 In addition, a silent auction will be held, featuring a number of unique items of both the gift and experiential variety.
"You would think I'd know it by now, but I really wondered if would be able to get enough commitments to carry the four-hour concert," says Rellinger, who is also a member of the United Way Campaign Cabinet.
"I know, given another four hours of stage time, I would have heard 'Yes' from most, if not all, on my list. Local musicians' willingness to give so freely of their time and immense talent has been seen and heard at previous benefits for Bobby Watson, Buzz Thompson, and Rick Young, but it remains something we must never take for granted. I can't even begin to say how grateful I am to those who have stepped up."
Advertisement - content continues below
Goyette concurs, terming the Peterborough music community "a mirror of the larger community," adding Peterborough Performs for the United Way promises "really good value for the dollar."
"A traditional ticket for a show is anywhere between $30 and $50 and some are well over that. For this $50, you get to see the best and the brightest over a period of four hours. We've had some big concerts in the past. This is going to be one of the biggest concerts in the history of this city."
Goyette adds the event speaks directly to "the essence of what the United Way is all about."
"At this time every year, people come together, lock arms, rise up and say 'Let us do what we can to help other people who are less fortunate.' To have so many people at Showplace to share in that common goal and send the message that we're here for one another .. well, that's really about what living in this community is all about for me."
kawarthaNOW.com is the exclusive digital media sponsor of Peterborough Performs for the United Way. Watch for updates as the event draws nearer.