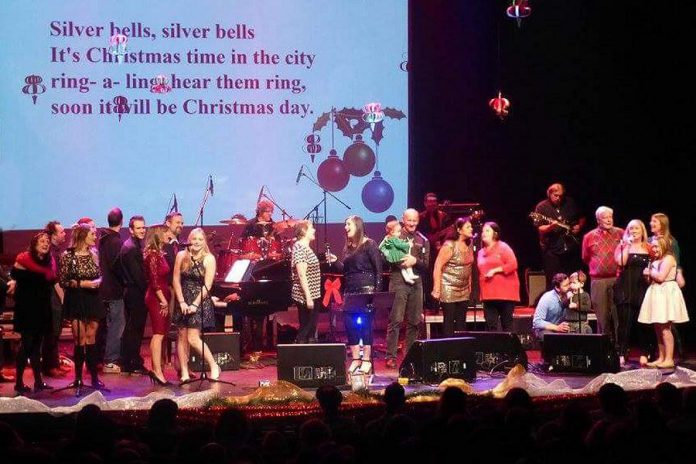 The Foley family and their friends are once again demonstrating the true meaning of Christmas by returning to Showplace Performance Centre in downtown Peterborough on the afternoon of Sunday, December 15th for their 16th annual "A Cozy Christmas" benefit concert.
The Christmas concert for the entire family, with the theme "There's No Place Like Home for the Holidays", is raising funds for teachers in the West African country of Liberia. There will also be a vendor village and silent auction in the Nexicom Studio raising funds to train and equip people in Africa to drill safe water wells.
You can sing along to your favourite Christmas songs, and learn and laugh with stories by emcee and master story-teller Hugh Foley. There will be musical performances by Bridget Foley and the Gospel Girls (and Guys), Theresa Foley, Sheila Prophet, Norma Curtis, Dan Foley, Amelia Foley, The Stage Cafe Band with Steve Lynch, Murray and Sibernie James-Bosch, Lizzeh Basciano, The Sacred Heart Schola Choir, Matt and Vera Vandermey, Lochlan Craighead, and Glenn Caradus.
The performers are all donating their time and talent to support these worthy causes. With the concert sponsored by Showplace, all proceeds will help pay the wages of teachers at Hungerpillar School in Liberia.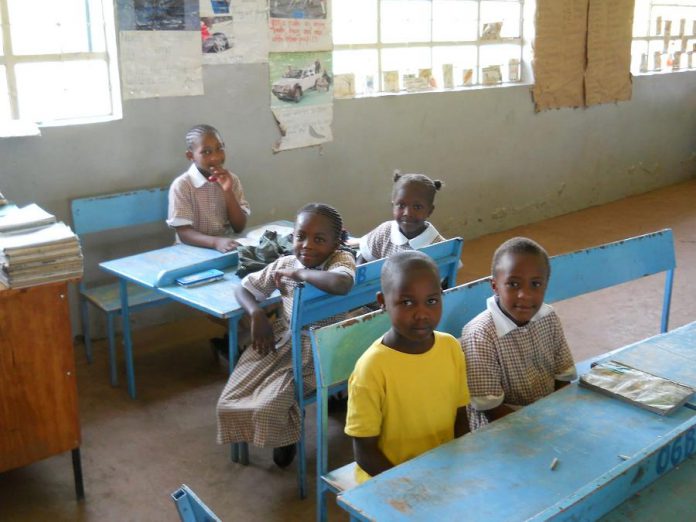 Unlike countries such as Canada with publicly funded education systems, each family in Liberia must pay for their children's education.
Because families earn such meagre wages (from selling charcoal, hand-made peanut butter, or other products at the local market, from sewing clothing, or hand cracking rocks to sell to road paving companies), they spend most of their income for survival, purchasing food or seeds for crops. This means that many children simply do not attend school or, if they do, they often go to school without eating breakfast.
It also means that schools often can't afford to pay their teachers, sometimes for months on end — yet the dedicated teachers continue to instruct their students. The goal of A Cozy Christmas is to raise enough funds to pay a monthly wage ($125 USD) for each of the 27 teachers at Hungerpillar School.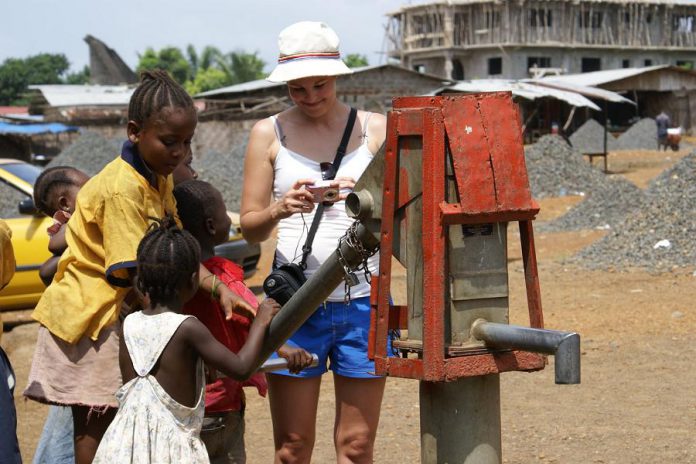 A Cozy Christmas is presented by Humanwave, founded by Theresa Foley and Peter Brown. Since the 1990s, the charity has been raising awareness and making a difference in the world, including in Africa by raising funds for the drilling of safe water wells, the creation of school food program, the sponsoring of students whose families can't afford to pay school fees, and by helping to pay teachers in those schools.
In addition to the concert in the Erica Cherney Theatre, a "village" will be set up in the Nexicom Studio. A few vendors will be selling gifts and there will be a silent auction. All money raised in the village will be sent to Lifewater Canada, a charity supporting safe water in Liberia. The village will be open for an hour before the concert and during intermission.
If you'd like to donate an item to the silent auction, please call Theresa Foley at 705-760-6437.
"A Cozy Christmas" takes place at 2 p.m. on Sunday, December 15th at Showplace Performance Centre (290 George St. N., Peterborough). Tickets are $20 for adults or $10 for students or the underwaged, and are available at the Showplace Box Office, by phone at 705-742-7469, or online at www.showplace.org.