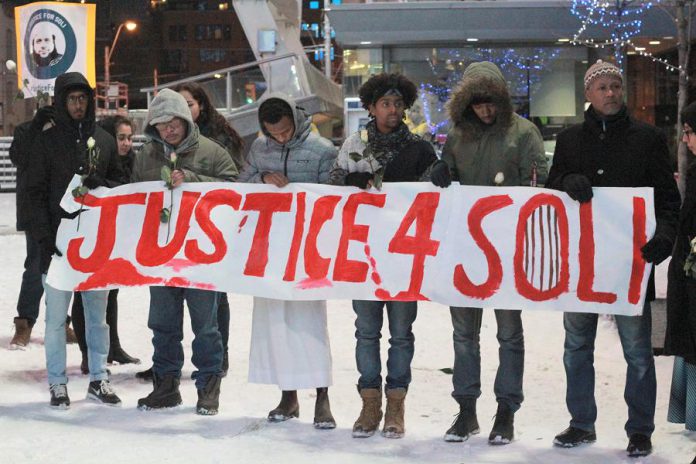 "The greatest measure of a society is how it treats its most vulnerable."
As he continues his determined bid to secure justice in the late 2016 death of his brother, Yusuf Faqiri has quoted these words time and time again, never giving up hope that the end goal will be achieved.
This Sunday (December 15) at 1 p.m., Faqiri will speak at a vigil near the main entrance of the Peterborough Regional Health Centre (PRHC), calling for accountability and transparency in the death of Soleiman "Soli" Faqiri, 30, who died three years ago to the day at Lindsay's Central East Correctional Facility following an interaction with prison guards.
Advertisement - story continues below
A subsequent post-mortem report deemed the cause of the Afghanistan native's death as uncertain while a Kawartha Lakes Police Service investigation found no grounds for criminal charges to be laid in connection with his death.
The matter is now in the hands of the Ontario Provincial Police following an ordered re-opening of the case by Ontario's chief coroner — a step furthered by his family's relentless call for answers combined with a extensive January 2019 investigative report by CBC's The Fifth Estate into the circumstances surrounding Soleiman's incarceration and death.
"The immediate mandate (of Justice For Soli) is we want criminal charges brought against the guards involved so we can get our accountability," says Faqiri, noting Sunday's vigil is one of seven being held across Canada under the Justice For Soli banner, the others being in Halifax, Montreal, Ottawa, Toronto, Winnipeg, and Vancouver.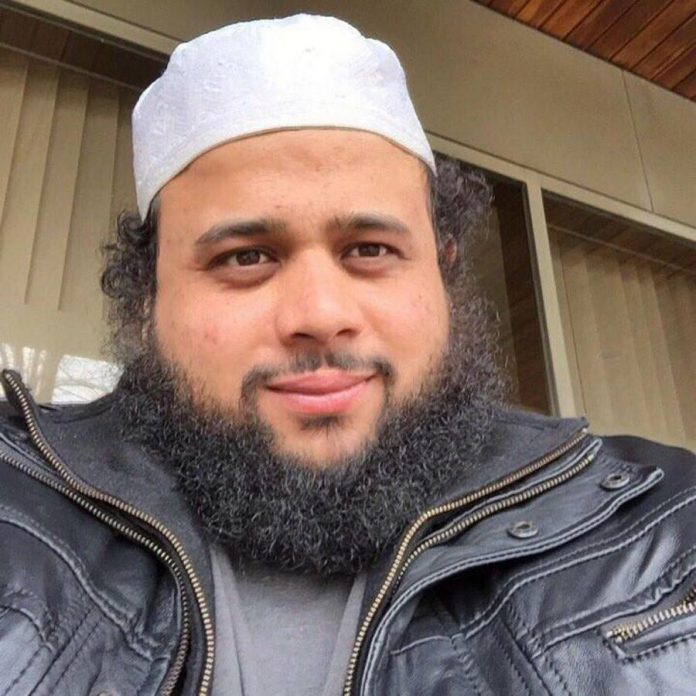 "My brother had 50 bruises, his legs and hands were tied, he was pepper sprayed twice, there was an eyewitness to his killing," Faquiri says. "We're not asking for something beyond reason. This is what my family deserves. Accountability for Soleiman's death will be an important step on the road to fixing a broken system."
According to Faqiri, what happened to his brother while he was under the care of correctional staff provides the central focus for a larger issue that continues to torment and haunt families across Canada: the vulnerability of those with mental health challenges and the all-too-often tragic outcomes that result from a lack of empathy for their condition and associated struggles.
"The goal of the vigils is to raise awareness of Soleiman's story and the fact that people will mental illness are dying in prison," says Faqiri.
"This is not a Lindsay story. This is not a Toronto story. This is a Canadian problem. This is a national issue. Every city has a Soleiman. Every city that the movement is going to has a loved one with mental illness die as a result of the justice system in prison. That's why his story resonates — because this could happen to anyone."
That said, accountability for Soleiman's death is front of mind for Faqiri, his family, and the movement's supporters.
Advertisement - story continues below
"We want criminal charges against those who killed Soleiman. My brother didn't just roll over and die. He was given to my family in a body bag. There has to be accountability and transparency. At the end of the day, the decision lies with the Ontario Provincial Police. We're waiting for them to make the decision. It's been which them for almost a year now."
Faqiri adds it's his understanding that a decision on the matter by the OPP is "imminent."
"It was very disappointing the way the Kawartha Lakes Police Service handled the investigation," says Faqiri, alleging an eyewitness to the his brother's death was never interviewed.
"A year into your investigation, you send an email to the lawyers saying there are no grounds for charges?," adds Faqiri, referring to the police investigation.
"I was shocked by the way they handled it. I believe that our justice system can do good. It just needs to be fixed. It is a closed system that lacks accountability and transparency. This movement hopes to knock on doors and break those barriers. We all deserve accountability; we all deserve transparency."
On December 4, 2016, Soleiman, who had long struggled with schizophrenia, was apprehended by police officers acting under the authority of the Ontario Mental Health Act, following a dispute between him and a neighbour during which he allegedly stabbed her in the stomach with an edged weapon.
Advertisement - story continues below
The following day he was remanded into custody at the Central East Correctional Centre in Lindsay. He was placed in segregation (solitary confinement) while awaiting a mental health assessment.
Ten days later, according to a police report, Soleiman became quite agitated while taking a shower. Eventually agreeing to be handcuffed, he was escorted by guards back to his cell where his agitation heightened as he resisted entry to his cell.
After being pepper sprayed twice in his cell to negate his behaviour, Soleiman continued to resist. After he appeared to settle down, he was left handcuffed in his cell. Shortly after, he was discovered not breathing. Despite CPR and resuscitation with a defibrillator, Soleiman was pronounced dead by paramedics on December 15, 2016.
The post-mortem report listed more than 50 indicators of blunt force trauma, ligature marks on Soleiman's wrists and ankles, and bruising on his neck. Internal injuries were also discovered during his autopsy.
"This is my family's humble effort to see something good come out of a tragedy that I don't wish for any family to go through," says Faqiri.
"The way people with mental illness are treated in Canada is a black mark on our beautiful country. We're a society that should be commended for a lot amazing things but this is an issue that needs to be fixed. We still have family members that receive their loved ones in a body bag and are not given any answers."
Advertisement - story continues below
Terming himself "an accidental advocate", Faqiri says "I didn't choose this journey. After Solieman's death, I was compelled to make a decision. I chose standing up and fighting. I never saw where this was going to go. I am just another Canadian, raised in Ajax-Pickering. I needed to do this to honour my late brother."
"Soleiman's life mattered. He had hopes and dreams like everyone else. He had a family. He had a mother. He had a father. He had brothers. He had a sister. He had nephews and nieces. All of that was cut short in the very institution that was supposed to take care of him. We want to make sure that doesn't get lost."
"I love my brother. I was very close to him. I hope he's watching and knows we miss him. I hope he knows people are thinking about him. I hope he knows he is being honoured every day."
VIDEO: "A Brother's Story" – The Fifth Estate (warning: contains graphic content)
The full version of "A Brother's Story" is available for streaming on CBC Gem.
At Sunday's rally outside PRHC, Faqiri will speak along with Aisha Francis, the founder and executive director of Project Restore FIBI (Families Impacted by Incarceration). Faqiri will also speak at the Toronto vigil scheduled for 6 p.m. later in the day at Dundas Square in the heart of the city.
"I believe we can do good from this," says Faqiri. "I believe we can bring about change when it's look at from a communal perspective, not an individual perspective. Our organization is made up of volunteers across Canada that are inspired by Soleiman's tragedy."
"The whole point is to give other families a voice. In our bid to get accountability, there's an opportunity to give other families hope."
For more information on Justice For Soli, including the opportunity to donate to the organization's efforts, visit www.justiceforsoli.com.