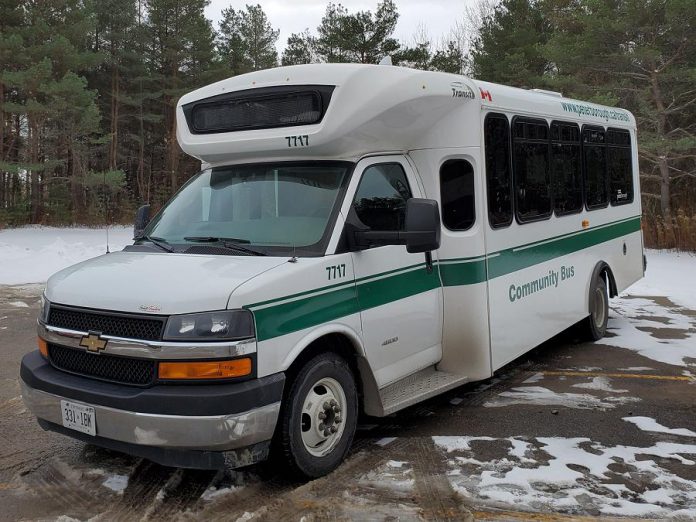 The public is invited to attend three open houses during February to provide feedback on a new pilot rural transportation service in Peterborough County expected to launch this spring.
'The Link' will provide transportation from Selwyn Township and Curve Lake First Nation with connections to Bridgenorth, Ennismore, Trent University, and the Chemong Walmart in the City of Peterborough.
Selwyn Township received a $1.48 million community transportation grant from the Ontario government for a three-year pilot project, in partnership with Curve Lake First Nation, the City of Peterborough, and Community Care Peterborough.
Advertisement - story continues below
The service will use 15-passenger Peterborough Transit buses.
The Link is intended to be a reliable, affordable, and fully accessible service, and is expected to launch in May 2020.
There will be three drop-in open houses during February 2020 where people can provide feedback on the route, schedule, and fare structure:
Monday, February 10th from 4 to 6 p.m. at Curve Lake Community Centre (20 Whetung St. E., Curve Lake).
Wednesday, February 19th from 4 to 6 p.m. in the Niels Pind Room at Lakefield Community Centre (20 Concession St., Lakefield).
Thursday, February 20th from 4 to 6 p.m. at Community Care Chemung Office (549 Ennis Rd., Ennismore).
For more information, contact Anna Currier at Selwyn Township at 705-292-9507 ext. 234 or acurrier@selwyntownship.ca.