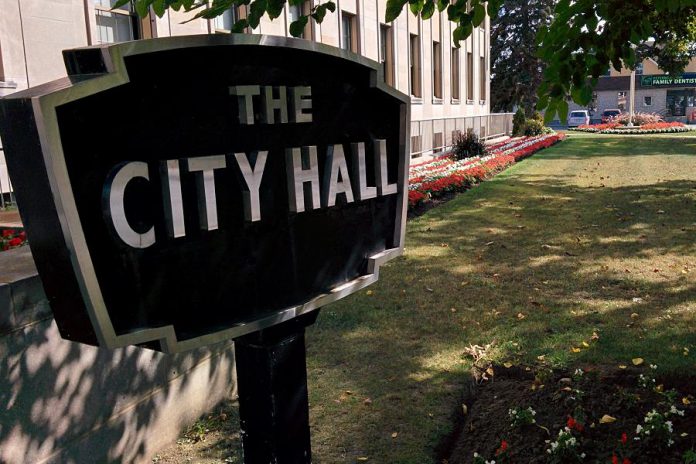 In response to the COVID-19 pandemic, the City of Peterborough has announced it is suspending operations of several municipal programs and facilities for three weeks, as well as postponing non-essential public meetings.
City-operated facilities including the Peterborough Sport and Wellness Centre, the Peterborough Museum and Archives, the Peterborough Public Library, the Art Gallery of Peterborough, and community arenas will be closed during this period.
All events and programs in these facilities, including March Break camps, will be affected by this closure.
In addition, the Riverview Park and Zoo will be closed to the public as of Saturday, March 14th until further notice. All park and zoo education programs and events, as well as the use of all park and zoo facilities are suspended until further notice.
Advertisement - story continues below
With the closure of all Kawartha Pine Ridge District School Board schools, the city-operated child care services at those facilities will also be closed for the three-week period. The closure affects the before-and-after-school programs at Edmison Heights Public School and Westmount Public School as well as the full-day program at Pearson/PCVS.
Peterborough Day Care Centre remains open at this time, based on the advice of health officials.
"The health and safety of residents is the top priority," Mayor Diane Therrien says. "While we haven't had a local case of COVID-19 yet, this action is necessary as a preventative measure to protect the health and safety of our community. I know it is an inconvenience but it's the smart thing to do."
The city has implemented enhanced cleaning for services that are continuing with normal operations, such as Peterborough Transit, and city facilities that are remaining open.
As a way to prevent the spread of illness, the city is encourageing the use of online and telephone services, when possible, and asks residents to follow the social-distancing recommendations of public health officials.
For city online services, visit peterborough.ca.
Advertisement - story continues below
For residents visiting municipal facilities that will remain open during this period, there will be social-distancing measures implemented (based on the specifics of each facility) to try to reduce the spread of illness.
People are encouraged to follow the recommendations of Peterborough Public Health on interacting with other people and practising safe hand-washing and hygiene.
The city is also restricting non-essential work-related travel of city employees and taking other internal measures with its workforce as part of its COVID-19 response actions.
The city is continuing to communicate with public health officials to monitor and assess the evolving situation related to COVID-19. Actions related COVID-19 may change as the situation evolves.
For health-related questions, people are encouraged to contact Peterborough Public Health by calling the COVID-19 hotline at 705-743-1000, ext. 401, emailing covid19@peterboroughpublichealth.ca, or visiting www.peterboroughpublichealth.ca.