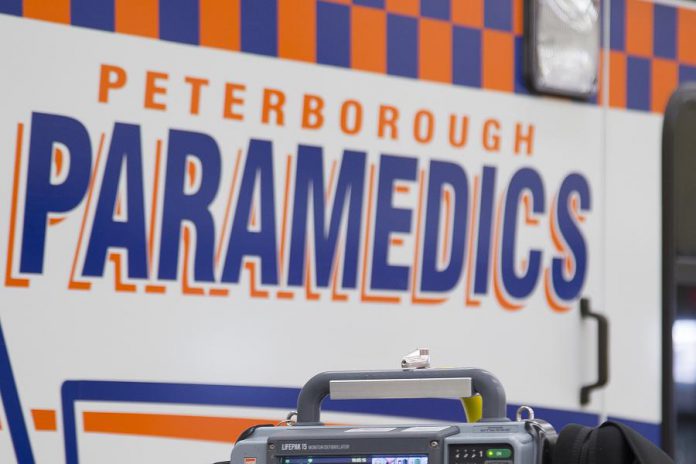 A woman who recently travelled to Florida has tested positive for COVID-19 — the third positive case in Peterborough Public Health's catchment area, which includes the City and County of Peterborough and Hiawatha and Curve Lake First Nations.
Peterborough's medical officer of health Dr. Rosana Salvaterra confirmed the new positive case during her daily media briefing on Thursday (March 19).
"We have five contacts; only those who are symptomatic will be tested," said Dr. Salvaterra, adding none of three people who have tested positive to date are hospitalized but each is self-isolating.
"This is a really good time to remind all our returning snowbirds that they need to self-isolate once they're home, and should be calling on friends and family members to replenish the fridge and the pantry."
"All three cases either have a travel history or were a close contact of a case. We do not have evidence of community transmission at this moment."
Along with the three positive cases determined locally, the latest numbers show 84 tested cases as having come back negative with another 77 cases under investigation.
Dr. Salvaterra also announced that, in conjunction with Peterborough County-City Paramedics and Peterborough Regional Health Centre (PRHC), in-home assessing and testing for COVID-19 has started locally.
"This is for residents who cannot travel to one of the existing assessment centres or who should remain self-isolated and require assessment," she explained.
"Residents who recently travelled and have symptoms such as fever, cough, or shortness of breath are asked to contact their doctor or nurse practitioner or consult with a nurse at Peterborough Public Health. Based on the result of that screening, those who require further assessment will either be referred to Peterborough Public Health for testing or to Peterborough Peterborough County-City Paramedics who will dispatch a special unit of paramedics to perform the testing in-home."
Peterborough County-City Paramedics chief Randy Mellow, noting his team "stands ready" to serve the community during this period, noted paramedics, wearing the required protective clothing, tested 14 people in their homes on Wednesday (March 18) — the first day the service was launched.
"It's a program that works toward our priorities of increasing testing surveillance and keeping people in safe locations. Paramedics are trained to do a minor assessment and provide health care instructions to people to keep them in their homes safely while waiting for their (test) results."
At this point, four paramedics have been dedicated to in-home assessment and testing, covering two 12-hour shifts daily.
Chief Mellow stressed this service "is not a replacement for 9-1-1 … we're ready on the 9-1-1 side to respond as needed. Don't use 9-1-1 for this. Reach out to Telehealth (705-743-1000) for advice rather than dialing 9-1-1."
The criteria for testing, explained Dr. Salvaterra, starts with screening, noting health care providers are looking for travel history and symptoms during that process before determining if a test is needed.
Meanwhile, according to PRHC vice-president Brenda Weir, a trailer that will house the hospital's assessment centre arrived at the hospital Thursday morning (March 19).
"As soon as the trailer is up and running, we will move the assessment centre out of the emergency department to the trailer that's adjacent to the front of the hospital."
Testing, added Weir, is by appointment only, secured through a referral from a health care provider.
Testing is taking place at three locations only, noted Dr. Salvaterra: at the Peterborough Public Health office at 185 King Street in Peterborough, in people's homes via the new paramedic initiative, and at PRHC's COVID-19 assessment centre.
The time between testing and results coming back, notes Dr. Salvaterra, is up to four days. The test itself, she added, "takes several hours."
Also announced Thursday by Dr. Salvaterra is an extension of the local Telehealth phone service at 705-743-1000 to take calls on Saturday and Sunday.
"Yesterday (Wednesday) we received almost 700 calls with an average wait time of just under one minute," she noted.