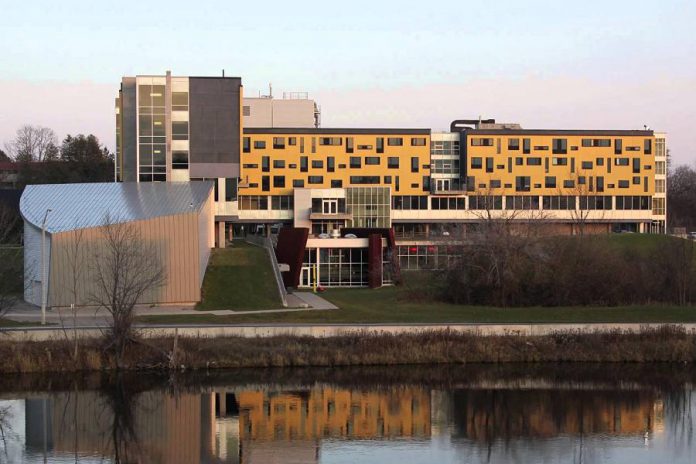 Trent University is offering temporary housing for healthcare workers from Peterborough Regional Health Centre (PRHC) within the Gzowski College residence on the East Bank of Trent University's Symons Campus.
The university was approached by PRHC early last week about the possibility of using residences to temporarily house hospital staff who choose to self-isolate from their families while caring for patients.
"Trent has been looking for ways to support the community as we navigate our way through the current crisis," says Trent's president and vice-chancellor Dr. Leo Groarke. "After our donation of personal protective equipment to the hospital last week, we are pleased to be able to provide housing for those working on the front lines of healthcare in Peterborough."
As Trent University has been operating with a reduced campus presence since Monday, March 16th, Gzowski College is currently unoccupied. When not occupied by students during the school term, the college's rooms would normally by occupied in the spring and summer for conferences and weddings. However, due to the pandemic, all such events have been cancelled and the residences are empty.
Beginning as early as Tuesday, March 31st, up to 100 rooms will be available within Gzowski College. Only every second room will be made available to ensure a private bathroom is available for each occupant and to support appropriate social distancing.
Trent University and PRHC are currently working out the details. While using Gzowski College for temporary housing, PRHC will look after cleaning and sanitation. After the emergency passes, the space will be fully sanitized and turned back over to the university to allow for a 21-day vacancy before students arrive.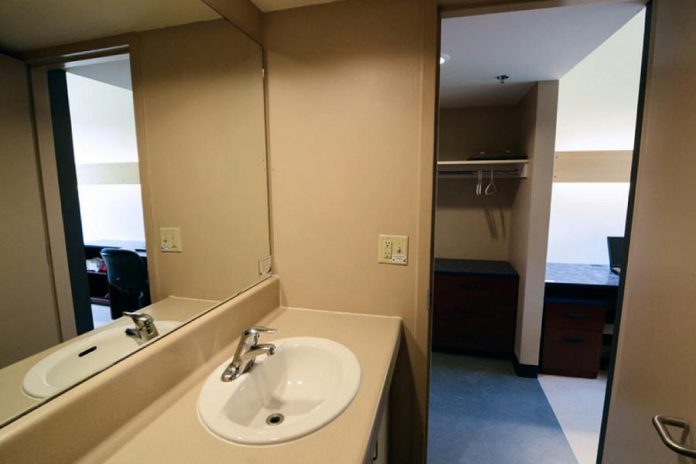 "Peterborough Regional Health Centre and Trent University have a long-standing partnership between our organizations," says Brenda Weir, PRHC's vice president of medicine and regional programs. "We are pleased to continue working with them through the COVID-19 pandemic to ensure our healthcare professionals and staff have access to the important resources they need as they work around the clock to provide care and support for patients."
"We are grateful to Trent University and to the many other community organizations that have come forward to offer their support in these unprecedented times."
While 140 Trent University students without alternative living arrangements are remaining on campus, they are currently residing at the Water Street residences on the west side of Water Street, across from the campus entrance and on the other side of the river from Gzowski College.
Gzowski College, named after the late Canadian journalist and broadcaster Peter Gzowski, is Trent University's youngest college, officially opening in October 2004.