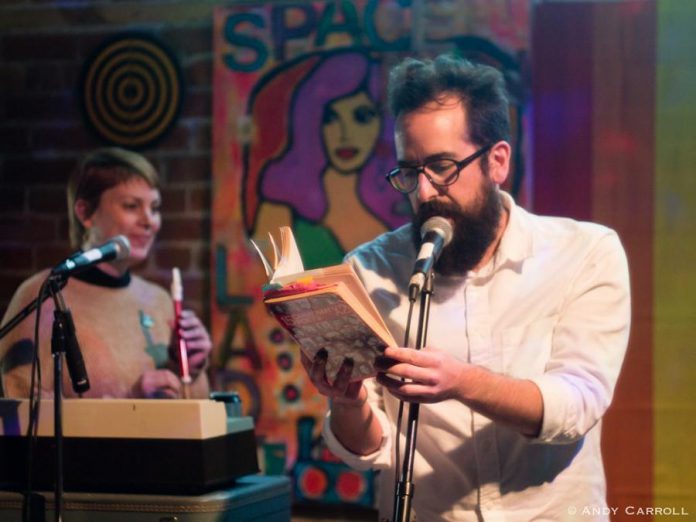 Amidst the COVID-19 pandemic, segregated in our homes, people are finding community through the arts. Through screens we can watch intimate living room concerts from our favourite musicians, or catch full-length opera performances for free. We can take in digital works from visual artists, or retreat to a book. Through art, we are staying connected.
But what is happening to the artists whose work we are enjoying? What about the organizations whose livelihood depends on people getting together to enjoy art?
This is a time of hardship for many, but the arts sector is being particularly hard hit, which could have serious long-term implications for Peterborough's arts scene and for the city as a whole. The arts are a major draw for the Peterborough community, home to more than 60 arts organizations and many independent artists.
Su Ditta is executive director of the Electric City Culture Council (EC3), an independent not-for-profit corporation mandated by the City of Peterborough to champion the development of the local arts, culture, and heritage community. She notes local arts organizations and artists not only create incredible audience experiences, but they also provide social benefits to the community.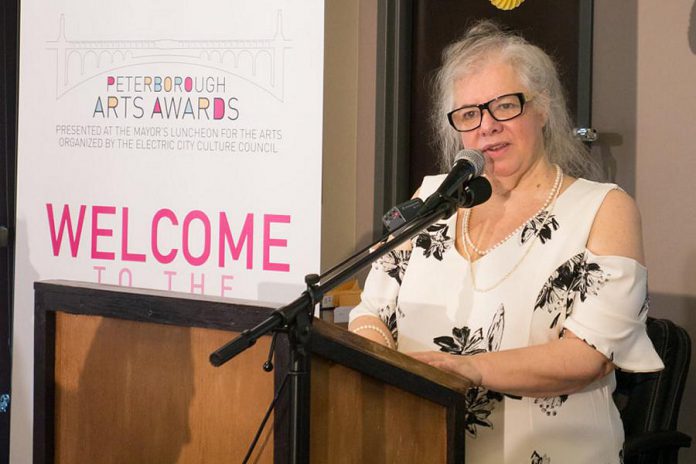 "The arts are incredibly powerful medicine for social cohesion and community building, a creative engine that brings many different kinds of people together in a very innovative and uplifting experience of the arts," Su explains. "We know that the social impacts on youth, seniors, and mental health are profound."
According to numbers gathered by EC3, Peterborough's arts organizations are also an economic engine. They collectively pump more than $5 million directly into the economy which, according to Su, leads to $100 million in economic spinoffs. Research compiled by Americans for the Arts demonstrates that the arts are proven to attract top talent to a community, build tourism, and promote innovation in the workforce.
In other words, when the arts sector suffers, the entire community suffers along with it.
A community in turmoil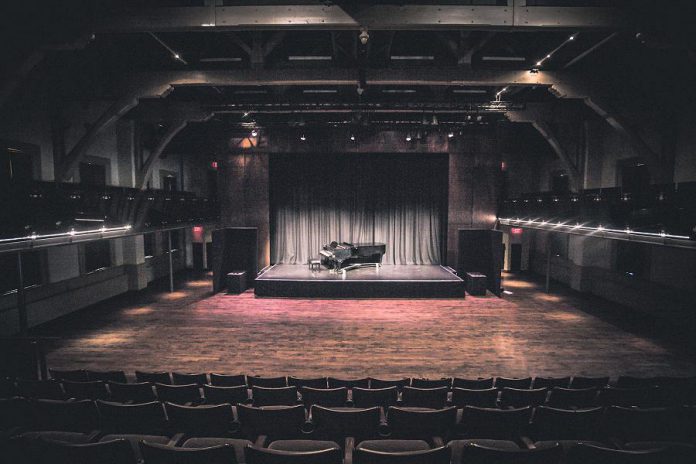 Now, some of Peterborough's most prominent arts organizations are wondering whether they will be able to keep their doors open.
Chad Hogan, general manager of the Market Hall Performing Arts Centre in downtown Peterborough, is one of those concerned.
"COVID-19 has hit Market Hall with a devastating blow," he admits. "It's hurt not only our season, but our operations."
Chad notes that community support is vitally important for the local arts sector in this time.
"In times like these, people turn to the arts for inspiration, hope, and even distraction. We hope the community will continue to rally support for Market Hall and the arts in Peterborough, now and after the pandemic."
While the entire sector is facing unprecedented challenges, Su points out that venues are struggling now.
"Venues are very vulnerable because they have a huge physical facility that has to be taken care of, even though they have no revenues coming in from the box office," she says. "They also may be losing sponsors, and they have rent to pay."
Kate Story of The Theatre on King in downtown Peterborough notes that, while they are in full support of social distancing protocols, it has left them facing an uncertain future.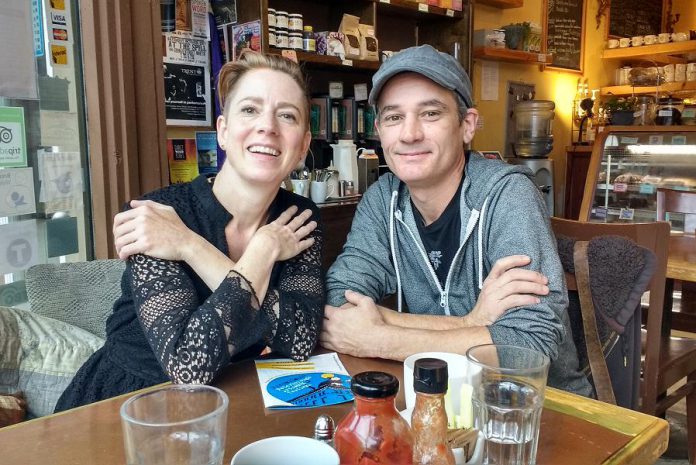 "We are a tiny black-box theatre — with huge community love and support," Kate says. "People have been donating, and it's amazing, but it's hard to see how we will meet the monthly rent of the space."
This problem is made worse by the uncertainty of when social distancing measures will end.
"How long will this continue? Nobody knows. We hope our reserves and the generous support we receive will be enough to cover the rent. We hope our city will announce some support for arts and culture. We hope the provincial and federal governments announce support for non-profits and the arts."
Also located in downtown Peterborough, Artspace is also closed due to COVID-19. While staff are able to work from home and grant revenue is currently not under threat, executive director Jon Lockyer notes that the centre's other income sources could be threatened. For instance, Delta Bingo and Gaming — which is now temporarily closed because of the pandemic — supports various local arts organizations including Artspace, Arbor Theatre, and 4th Line Theatre.
"Proceeds from Delta Bingo and Gaming are frozen until further notice," he explains. "Other revenue streams for the centre such as fundraising and donations will be reassessed as time passes."
Public Energy Performing Arts executive director Bill Kimball says that, while they have had to cancel their upcoming performances, they haven't been as hard hit as other groups.
"The people most greatly affected are the artists who would have received fees from these activities and the venues which would have received rental revenue," he says.
Public Energy is paying a portion of the artist fees for the artists scheduled to perform at the 23rd annual Emergency Festival — originally scheduled to take place at the Market Hall and The Theatre on King over three days starting Friday, April 3rd — but Bill acknowledges that these artists will still face difficulties.
"For the most part these artists are out of work for the foreseeable future."
To help support local artists, Public Energy has launched the Rewind Room, a new weekly livestream showcasing full and excerpted performances from the Public Energy archives. A chance to virtually gather together and enjoy art, it will focus entirely on local artists, while giving people the opportunity to donate to support these artists.
Of course, individual artists in all disciplines are facing unprecedented challenges because of COVID-19. Prior to the pandemic, renowned local musician Rick Fines had a full summer of shows booked. Now he's uncertain whether any of those bookings will be able to proceed.
"I have lost two tours and festivals right into June now," Rick says. "I'm just waiting to hear from the later festivals and see what happens."
He adds that many of his upfront expenses for the summer can't be recuperated.
"Unfortunately, I only got a credit for the flights, not a refund. Also, I am just finishing up an album, so I have a lot of expenses and all of my income is gone."
Poet Justin Million is also feeling the loss of festivals.
"I was supposed to launch my first trade book of poetry at VerseFest, Ottawa's international poetry festival this past weekend, which was postponed."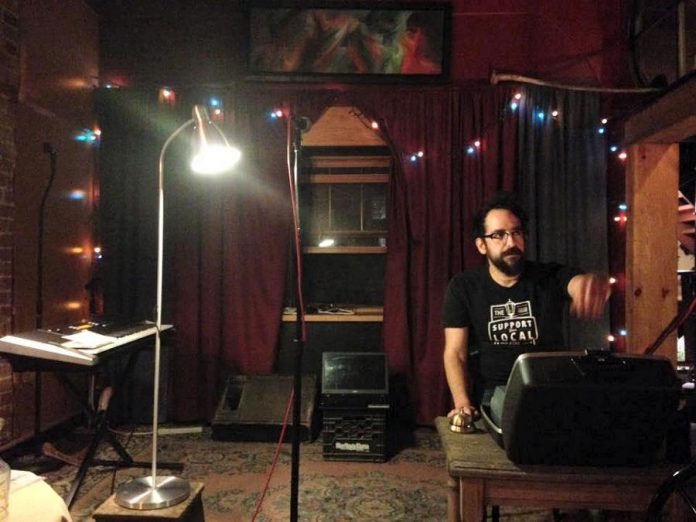 Like Rick, Justin has had to cancel much of his upcoming work because of the COVID-19 pandemic, including National Poetry Month programming for his reading series, Show and Tell Poetry Series, and a series of workshops with artists at the Peterborough Regional Health Centre.
That's a significant amount of unpaid time also down the drain.
"The planning for all of these lost events or opportunities is simply lost time," Justin says.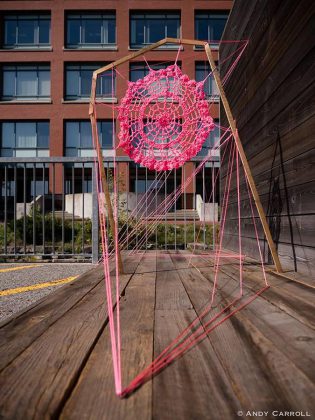 Visual artists are also feeling the pressure. Carolyn Code currently has a show at the Atelier Ludmila Gallery at the Commerce Building in downtown Peterborough, where many local artists have studios and show work. It's also a central destination for the First Friday art crawl, which has also been cancelled.
"It's not the best time to be having a solo exhibition," Carolyn admits.
Atelier Ludmila is in the process of creating online documentation of the show for those who have been unable to visit the gallery in person. Meanwhile, Carolyn has had to put her art practice on pause.
"My practice is currently on hold while I take care of a little one at home. We keep busy with lots of art and craft projects!"
Printmaker and graphic designer Jeff Macklin is also experiencing an interruption in work.
"My occasional design work fell off almost entirely," he admits. Still, he forges on.
"We have to just keep moving forward. Otherwise we will have a lot less to look forward to when things return to whatever the new normal is."
As you might expect, these artists are finding creative ways to work in a changed world. Rick has presented an online concert and is teaching music lessons online, while Justin has begun a new poetry series of sorts.
"I've been doing poetry reading on friends' porches, while keeping the appropriate distance away, during this time to try and keep some sanity," Justin says. "It's almost working."
Still, it's uncertain how effective these strategies will be at building income, or even recuperating the costs that artists have lost.
Is relief at hand?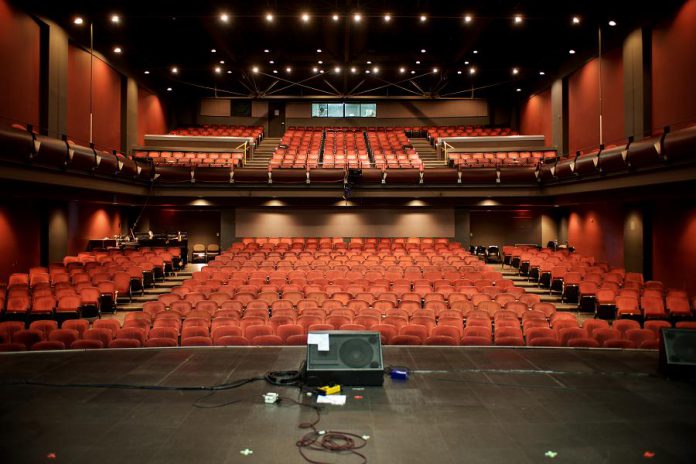 EC3 hopes to be involved in conversations with the city when emergency relief money comes from the province.
"This is a key thing, that EC3 be at the table when the provincial money comes down and people are making decisions about how to disperse it," Su says.
She is concerned that the significant economic and social impact of the arts won't be considered when it comes time to distribute relief money.
"We want to be really certain that the arts sector isn't viewed as a luxury item, and that any money is dispersed with the advice and guidance of a good cross-section of the community and by skilled professionals."
EC3 is also advocating for rent relief for arts organizations renting municipal facilities, and the full reinstatement of the municipal property tax rebate for charitable organizations. The property tax is paid by the landlord then returned to the charitable organization by the city.
The city's 2020 budget saw the previous rebate of 100 per cent pulled back to 95 per cent. While this is still well above the provincial standard, Su says that that extra money could make a big difference to charitable organizations struggling due to COVID-19.
In the meantime, EC3 has begun discussions with the Community Foundation of Greater Peterborough and some private donors on an emergency response and recovery package for the arts sector. That fund will be open to donations from the community.
But what can we do as art lovers? Su suggests reaching out.
"If you're a fan or if you know the person, make personal contact with them. Send them an email, say you're thinking of them, that it must be an extra hard time for them. Ask if there's any small thing you can do to help."
Su says that, if you're in the position to give a donation or make a purchase, this is the time to do it.
"Donate. If you had tickets to a concert that's been cancelled, rather than take your refund, donate it back to the organization. If you're a person who is going to do okay financially through the crisis, commission a work."
Su also suggests supporting businesses that support artists.
"Watson & Lou is selling artists' work online and giving five per cent of the profit to artists. Anything you can do to help an artist's financial situation, or a not-for-profit venue's situation is valuable, no matter how big or how small."
And what about that livestream by your favourite local musician?
"Art is never free," Su asserts. "So often artists are expected to perform for free, with this weird idea that the exposure will help them. That's not how the art marketplace works in Canada. They're asked constantly to donate works of art or free performances, so you should keep an eye on any opportunity you could participate in where the artist gets paid."
This also extends to the distribution of relief money, and the creation of next year's budget.
"I think that artists worry that, when it's time to give out money and give out support or when we're building budgets again next year, that they will be too low on the priority list," Su explains. "I think that's a legitimate concern and a terrible irony of this practice. We need the arts to bounce back hard, fast, and strong."
For more information and updates from Electric City Culture Council, visit www.ecthree.org.
This story was created in partnership with Electric City Culture Council. kawarthaNOW would also like to acknowledge the work of Andy Carroll, a local photographer known for his visual documentation of Peterborough's cultural scene whose photographs are regularly featured on our website. Andy's cultural photographic activity is now also on pause because of the COVID-19 shutdown.