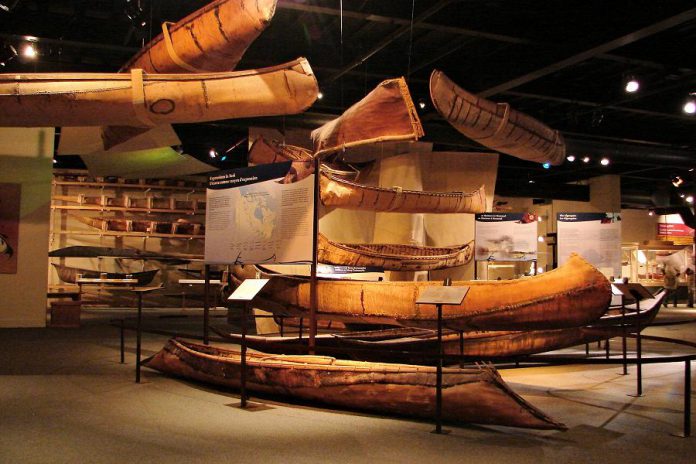 The local impacts of the COVID-19 pandemic continue to extend into late spring and summer.
The Canadian Canoe Museum — Canada's national canoe museum — has announced it will now remain closed until the end of June.
The museum, located at 910 Monaghan Road in Peterborough, made the announcement on Friday (April 3).
"At this time, we will be extending the closure until approximately June 30," reads a statement from museum executive director Carolyn Hyslop and museum board chair John Ronson. "Between now and then, we will be following daily developments, along with the direction of public health officials. We look forward to reopening as soon as it is safe to do so."
The museum says the decision to remain closed has an "incredible impact", including the loss of most of the museum's revenue and temporary staff layoffs.
"Similar to some of the challenges being faced by cultural organizations across the country and beyond, the closure of our museum means no admission fees, events or fundraising, school group visits, space rentals, store sales, or workshops," Hyslop and Ronson write. "This equates to an 85 per cent reduction in revenue and in turn, the requirement to issue temporary layoff notices to the majority of our staff members."
The museum and its galleries have been closed to the public since Saturday, March 14th, and all initiatives and programming was postponed. The museum had tentatively planned to reopen on Monday, April 6th, but this was before more recent COVID-19 developments.
"While this step will ensure the financial sustainability of the organization on the other side of the closure, it was one of the most difficult we have ever had to take," Hyslop and Ronson write.
"To say that our staff members are completely committed and dedicated to our organization is an absolute understatement. These caring, creative individuals go above and beyond as they take every opportunity to share the stories the collection carries, and they are a critical component of our organization."
The museum has also relied on 180 volunteers, who contribute to every area of the museum's operation. Hyslop and Ronson say the museum will keep in touch with volunteers during the closure.
Ronson and Hyslop also write that, while the museum is closed, a small team will maintain communication with stakeholders and supporters and ensure the museum's collection of watercraft is cared for.
The team will also continue planning for the new museum to be built beside the Peterborough Lift Lock, although it is not yet clear how the COVID-19 pandemic will affect those plans.