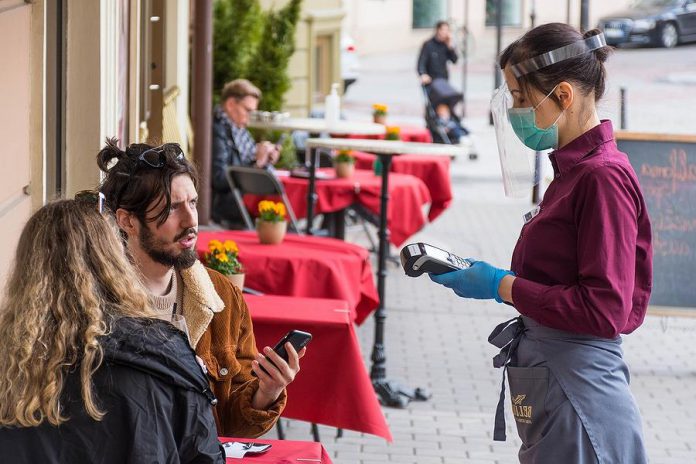 If and when the Ontario government adopts a regional approach to reopening the province, the Peterborough area is well positioned to one of the regions given the green light.
During her weekly media briefing held Wednesday (June 3), Peterborough's medical officer of health Dr. Rosana Salvaterra said she believes the local region "is primed to move ahead with the relaxing of some restrictions" ahead of other regions.
Cause for her optimism can be found in the low number of cases locally in comparison to the provincial average.
Advertisement - story continues below
In the Peterborough Public Health catchment area of Peterborough city and county and Curve Lake and Hiawatha First Nations, there have been 60 positive cases detected per 100,000 people compared to Ontario's rate of 193 positives cases per 100,000 people. Meanwhile, the local incidence rate over the past week is 4.7 positive cases per 100,000 people, again much lower than the provincial incidence rate of 17 cases per 100,000 people.
The challenge with regional openings, noted Dr. Salvaterra, lies in the likelihood of people from outside the region coming here to take advantage of services still not open or available in their home region.
"That's always the tension when you take a regional approach," she said. "I would expect that there would be provincial guidance given to ensure people will respect whatever regionalization there is and stay close to home."
While the local rate of positive cases versus the provincial rate is indeed favourable, community transmission locally is still a concern.
Of the region's reported positive cases, 19.1 per cent are connected to community spread where contact with a known case or travel circumstances was not a factor. That's the highest that number has been locally.
"That number is really critical," said Dr. Salvaterra, noting it is being watched carefully. "We're not sure where will we land. We're learning as we go in terms of how low we can get that community transmission rate."
That said, Dr. Salvaterra noted "the community is doing very well" as the COVID-19 pandemic and related measures approach the three-month mark.
"I think the community is doing very well. The (anti-racism) protest yesterday (Tuesday) was another clear example that people are taking the physical distancing message to heart. I was there. Everyone was wearing a mask. The emcee asked people to adhere to physical distancing and they did."

As of 4 p.m. Tuesday (June 2), the total number of positive cases in the region was 89 — an increase of six cases over the past week.
Of the positive cases, 76 have been resolved while 11 cases remain active, with two COVID-19 related deaths reported so far for the entire duration of the pandemic. There are currently no institutional outbreaks reported in the region.
Meanwhile, an estimated 9,150 people have been tested, with 1,800 of them over the past week. One of every 16 residents in Peterborough Public Health's catchment area has been tested.
Dr. Salvaterra also spoke to the success of the drive-through COVID-19 testing centre at the Kinsmen Arena, noting 1,855 have been tested at that site since it opened last Wednesday (May 27) — a daily average of 265 people tested.
To date, 1,350 test results have been reported, all negative except for one, which was a positive test result for a visitor to the area from Durham Region.
Advertisement - story continues below
The Kinsmen Arena testing centre will remain open until at least this Friday (June 5). Dr. Salvaterra said drive-through testing will now also be introduced in rural areas.
Drop-in clinics will be held in Curve Lake this Friday (June 5), Hiawatha on Saturday (June 6), and in North Kawartha Township on Monday (June 8). Both the Curve Lake and Hiawatha are for residents of those communities only, while the North Kawartha clinic will be open to the general public.
The time and location of each clinic is yet to be determined. That information will be posted on the Peterborough Public Health website at peterboroughpublichealth.ca.
Dr. Salvaterra again addressed a recent alarming increase in the number of local suspected opioid-related deaths, with two more reported over the past week — bringing to eight the total in May and 17 so far in 2020.
"We have engaged the early warning system task force to identify common factors behind these tragic deaths," she said.
"There are likely multiple factors causing these untimely deaths. We continue our call for a comprehensive approach to this tragic epidemic involving opioids and other potent drugs. Our board of health is on record with a motion asking the federal and provincial governments to legalize a safe supply of opioids as one part of a comprehensive approach."
Users are reminded to never use drugs alone, avoid mixing drugs, carry a naloxone kit and keep it visible for others to see, do not use drugs at the same time as those with you, and test your drug using a small amount first.
Also participating in Wednesday's media briefing were Peterborough-Kawartha MP Maryam Monsef and Peterborough Mayor Diane Therrien.
This story has been updated to correct "the local incidence rate over the past week is 4.7 per cent" to "the local incidence rate over the past week is 4.7 positive cases per 100,000 people".