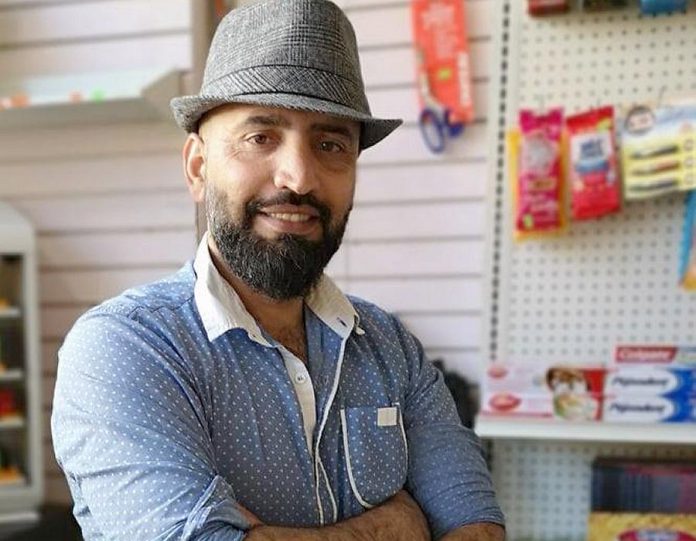 Shahab Stanikzai never dreamed of selling spices when he fled the Taliban in Afghanistan. The owner of Goodies on George (429 George St. N., Peterborough, 705-243-8803) only dreamed of keeping his family safe and making sure his daughter had access to education.
And now that he's in Canada, like a true entrepreneur, he'll do whatever it takes to make things work from his shop in downtown Peterborough.
There's a brightness in Shahab's voice. He answers questions playfully and happily shares stories from his life before and after coming to Peterborough.
Shahab ran a couple of successful companies in Jalalabad, Afghanistan. He started in information technology and, after he sold that company, he turned to gemstones. The gemstone business grew, and he began working with youth who didn't have family supports. They were trained in how to cut and polish gemstones that were used all over the world — even in the trendy Arizona marketplace.
While his business was helping kids with no other supports to survive, Shahab feared for his own daughter with the Taliban continuing their oppression of women. She could not even leave the house.
"I was a good businessman in Afghanistan, with a presidential life," Shahab explains. "But the Taliban was a big threat for me, and my daughter could not go to school. We had to leave."
While Shahab was confident the move would help his own children, he also feared for the youth who worked with him. To ensure they did not lose the independence they had gained, the youth kept running the gemstone business after Shahab moved to Canada,
"I am proud of how well they are doing," he beams.
Shahab, on the other hand, has faced extensive hardship since landing in Toronto in 2016. Like so many other new Canadians, Shahab made himself useful and started driving a taxi. He did many runs between Toronto and Peterborough and says Peterborough felt good to him. It looked like a place where he could raise his five children so, in 2018, he rented a house with family and started with his store.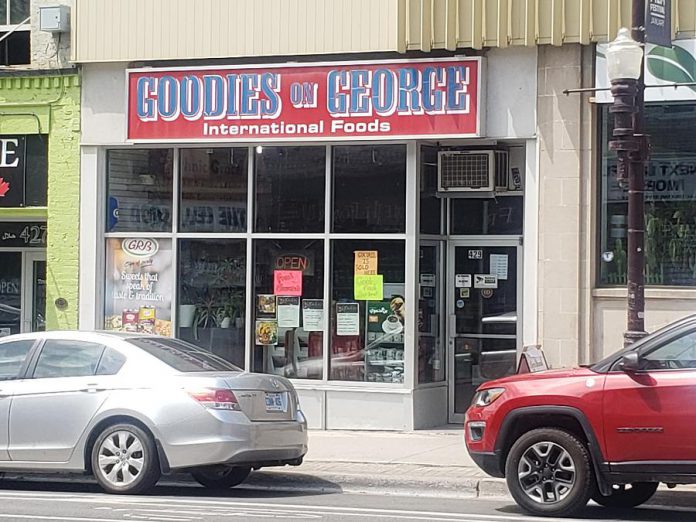 Goodies on George used to be focused on lottery and cigarettes, but Shahab wanted to be different. He knew people were looking for spices, so he used all his connections in Toronto to bring more and more diverse flavours to Peterborough.
His spices were a hit and he made the move from plastic bags to reusable jars that offer a deposit system to keep customers coming back for refills.
Shahab says his customers were also looking for tasty, healthy foods and now he has many of them happily hooked on his high-quality samosas.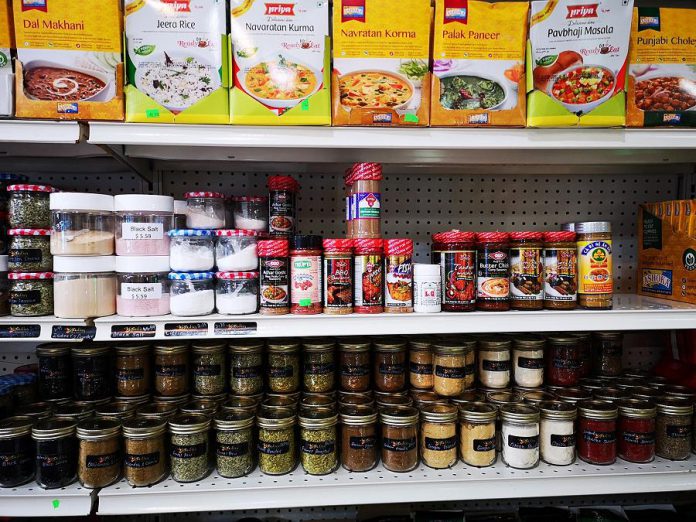 "These are the samosas that the fancy downtown hotels sell," Shahab explains, with pride in his voice. "The spices are different, and the pastry is a higher quality. We make them in the store for our customers and they are hooked."
Shahab tells a story about a woman who ordered a dozen of his samosas for curbside pick-up during the COVID-19 pandemic. She had three boys in the car with her and she called Shahab back 15 minutes later to tell him the samosas never made it home and that they needed another order.
"'What do you add in here?' she was asking me," he laughs.

The pakoras — a fried south Asian snack made with vegetables or meat dipped in a chickpea batter — are also worth checking out.
And that's what Shahab wants: more people purchasing his products, because as tough as it is for a new Canadian to be running a small-margin business from downtown Peterborough, things got a lot harder on March 13th when it was clear that COVID-19 was going to decimate small businesses across the region.
Goodies on George is going through the same process that other food-related businesses are during the pandemic: selling grocery products safely and providing takeout and curbside pick-up options. But Shahab needs many more customers if he's going to continue to support his family.
Shahab is doing his part to attract more customers. He has already improved his store by adding a small kitchen to make fresh salads and special soups along with his famous samosas. And thanks to his years in business that resulted in lots of travel, Shahab knows all about tasty world-class foods he can share with his customers.
"We make so much food so everyone should come to sample it," he says.
Most of Shahab's customers are local and, for those who were travelling to Toronto to satisfy their international flavour cravings, he's hoping to make Goodies on George their new favourite place to connect with the foods they love.
"We have people coming from Belleville and Cobourg and Bancroft too," he explains. "I feel proud of what we can do, but I also feel anxiety. There is so much pressure. I changed the entire store and I hope people will know that what they need is here, and that they don't have to go any further."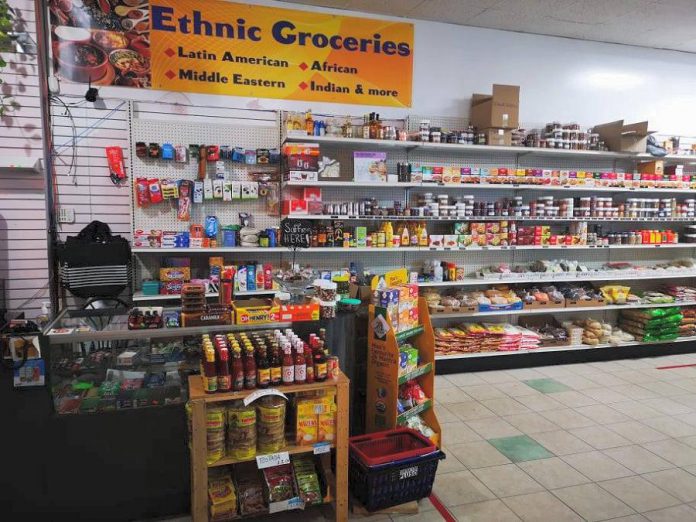 As with many entrepreneurs, the past three months have been a challenge for Shahab. He says he has had panic attacks and, while he tries to stay positive, it continues to be a difficult time.
He plans to stay connected with the international students who call Peterborough home and who eat his food to connect with memories of comfort, but he's also hoping to hear hopeful news about the end of this pandemic.
Until things return to normal, Shahab will continue to make fresh food and sell ethnic groceries to anyone he can, so that he can support his family and give his children the chance to have a bright future here in Canada.
Goodies on George is located at 429 George Street North in downtown Peterborough and is open daily from 10 a.m. to 6 p.m. For more information, visit goodies-on-george.business.site or connect with Goodies on George on Facebook.
This year, the New Canadians Centre is celebrating 40 years of welcoming and supporting newcomers, and the annual Multicultural Canada Day Festival is an important part of this history. The festival brings our community together for a celebration of our country's birthday and the multiculturalism that is core to Canada's national identity.
Newcomers and their families have grown to be part of the rich cultural fabric that binds our community together. "Peterborough Is My Home" — our chosen home that we love, cherish, and support. This year's Multicultural Canada Day programming embraces this sentiment and has been adapted to reflect physical distancing guidelines due to the COVID-19 pandemic.
To learn more about other #PtboIsMyHome activities and events leading up to and on Canada Day, please visit nccpeterborough.ca. You can also follow New Canadians Centre on Instagram, Facebook, and Twitter.