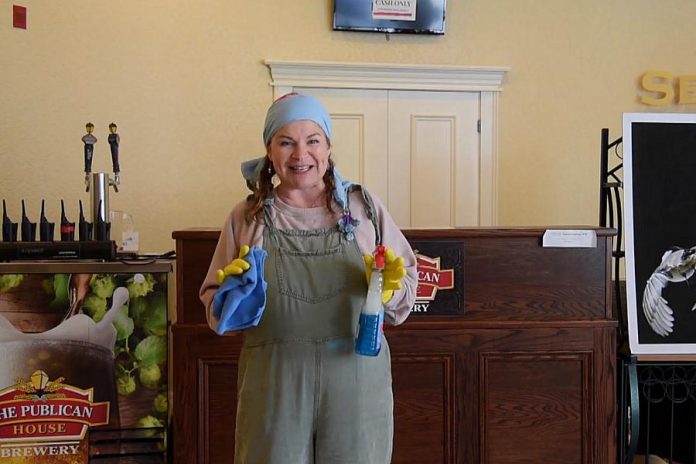 Due to the continued uncertainty around the COVID-19 pandemic, Showplace Performance Centre in downtown Peterborough has decided to keep its doors closed until the end of the year — but is working to reschedule all fall shows to 2021.
Local celebrities Linda Kash and Megan Murphy share the message in a light-hearted video released by the not-for-profit organization on Wednesday (July 1).
"We just want to give you a little update as to what is going on during these crazy times," Kash says in the video as she's cleaning surfaces in the Showplace lobby. "We had to make the difficult decision to close our doors until the end of the year."
VIDEO: Showplace announcement featuring Linda Kash and Megan Murphy

"But we're working with all sorts of theatre companies in town to make sure that, when you do return, it'll be as wonderful and as safe as ever," she adds.
Murphy, in the role of an employee at the Showplace box office, explains that already-purchased tickets for fall shows will be honoured in 2021.
"I know you were so looking forward to our wonderful programming this fall, but don't worry," she says. "We're working hard to reschedule all those shows, so hang on to your tickets and we will keep you posted about future dates."
Advertisement - story continues below
Murphy also says that, as an alternative, patrons can donate their ticket purchase to Showplace for a tax receipt.
"Showplace is a not-for-profit," she notes. "Your donations will go a long way in helping to offset the operating costs of Showplace while our lights are dimmed."
Shows scheduled for this fall at Showplace included the Snowed In Comedy Tour (September 9), Bruce Cockburn (October 16), Danny Bronson (October 22), The Stampeders (October 23), and Brent Butt (October 29).
For more information about tickets or donations, call the box office at 705-742-7469 or email boxoffice@showplace.org.