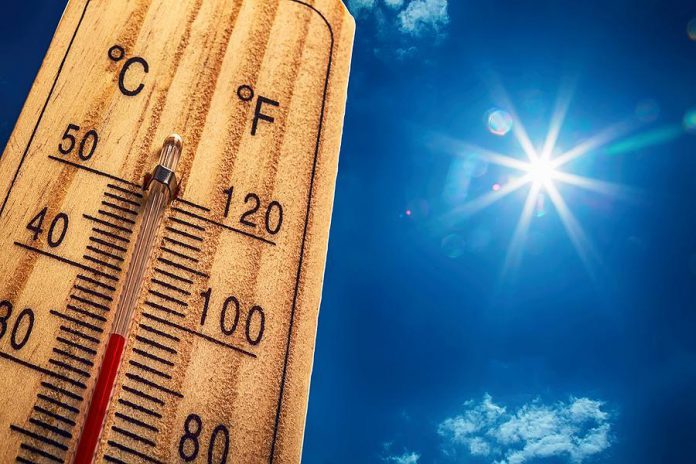 Environment Canada has issued a heat warning for the southern Kawarthas, including Peterborough, Kawartha Lakes, and Northumberland.
A long-duration heat event affecting much of southern Ontario is expected Thursday (July 2) through Sunday (July 5) and potentially into early next week.
Daytime high temperatures in the low to mid thirties with overnight lows near 20°C are expected.
Advertisement - story continues below
Hot and humid air can also bring deteriorating air quality and can result in the air quality health Index to approach the high risk category.
Extreme heat affects everyone. However, the risks are greater for young children, pregnant women, older adults, people with chronic illnesses and people working or exercising outdoors.
Drink plenty of water even before you feel thirsty and stay in a cool place.
Never leave people or pets inside a parked vehicle.
Watch for the symptoms of heat illness: dizziness/fainting, nausea/vomiting, rapid breathing and heartbeat, extreme thirst, and decreased urination with unusually dark urine.