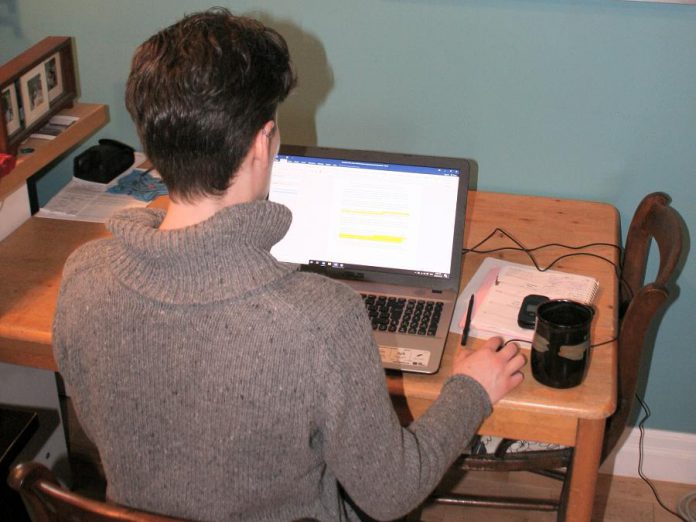 You and your team have been working from home for more than three months now.
You've worked out most communication glitches, everyone is connected with their files, and supplies for at-home office set-ups have been doled out. By now everyone's found a little nook to create an at-home office, while things like not having to commute and spending more time with family are welcomed.
Overall, you and your colleagues are enjoying the new arrangement.
It's of little surprise that employees are embracing this new way of working. Pre-pandemic data hinted that remote work was preferred. Surveys regularly showed that 80 per cent of employees would like to work at home at least some of the time, yet only half that many reported doing so occasionally, and just 3.6 per cent do so half-time or more, reports Global Workplace Analytics (GWA), a research firm focused on the future of work.
Advertisement - story continues below
This discrepancy between reality and what was desired made a lot of sense. There are many barriers in determining the feasibility of working from home. Who can and cannot work from home? How would the team stay connected? Would productivity take a nosedive? How would health, safety, and security be managed?
For many who work in office-type jobs, an abrupt and full-time shift to working from home occurred in March. In many ways, this led to an unexpected and involuntary experiment. Workplaces were all of a sudden prototyping new policies and procedures to help their teams collaborate, complete projects, and address administration while working remotely.
Through trial and error, staff have addressed and found solutions for many of those initial questions. Now, after experiencing remote working first hand, organizations and their employees are beginning to wonder if things really have to go back to the "old normal".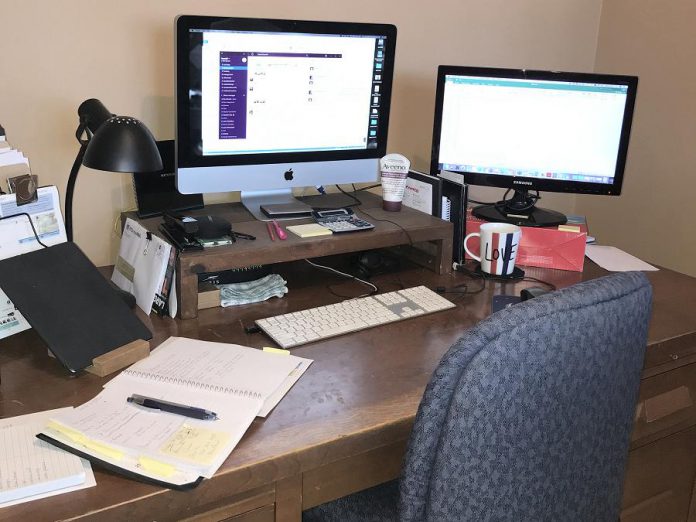 To gather insights on how the shift in work was being received, GWA completed a global work-from-home experience survey this spring. It found that on average, employees would prefer to work from home two days a week, with 77 per cent desiring at least one day per week from home. The research firm estimates that about a quarter of the global workforce will spend multiple days per week working from home by the end of 2021.
While remote working is helping many businesses in the short-term, adopting remote working policies and practices long-term can bring numerous benefits to both businesses and the community.
Employee well-being and health policies often address the need to create work-life balance. Cutting out daily commutes and adapting a more flexible schedule benefits both employee and employer. Forty-six per cent of companies surveyed report that remote working has decreased turnover rates, and one American company that implemented a telework program found it reduced unplanned absences by 63 per cent according to GWA.
Advertisement - story continues below
In addition to employee satisfaction, people are finding that working from home can also improve business productivity. GWA's work-from-home experience survey found that 70 per cent of employers said work performance was the same or better since they started working from home. In fact, employees reported that there are often more interruptions and distractions at the office.
Increased productivity is just the start of employer benefits. Workplaces can also save space and travel costs by shifting to long-term remote working arrangements. The shift creates great savings for the community too.
Commuting to and from work can be gruelling, as many of us make the trip at around the same times each day. Rush-hour traffic often pushes our transportation system towards its capacity limits. Working from home can help relieve our transportation infrastructure.
In addition to the saved costs and precious land area that can now be allocated to other important community services, the reduction in car trips helps cities and communities address both climate change and air pollution. For every kilometre we do not drive, roughly 217 grams of greenhouse gas emissions are kept out of the atmosphere.
There are a number of additional community benefits to working from home. For example, the regular morning rush of getting kids to school before heading to the office is often a common reason why children are driven to school. But if the office is at home, walking or cycling may become easier alternatives for school transportation.
As we work our way through this pandemic, your workplace is likely to experience many more little experiments that challenge the traditional way things are done. If you are looking for help in planning these new policies and procedures, explore businesses that have long been implementing things like full or partial remote working, flex hour policies, and staggered days.
You can find a list of articles and resources on related policies like these at peterboroughmoves.com.