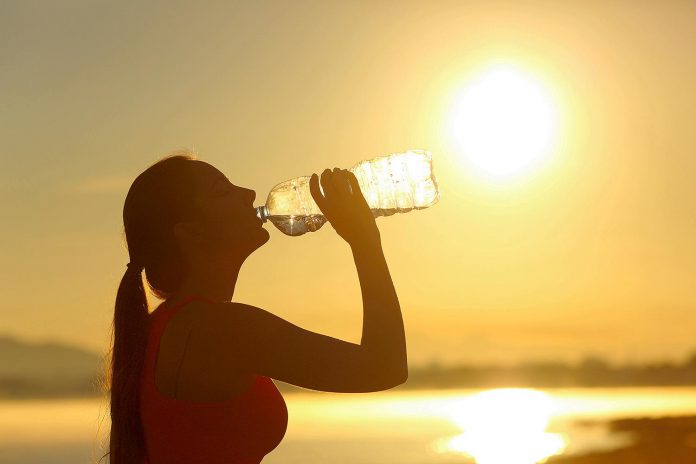 On Thursday (July 2), Peterborough Public Health issued its first extended heat warning of the season.
On Wednesday (July 1), Environment Canada issued a heat warning for much of southern Ontario, for a long-duration heat event expected to extend from Thursday through Sunday (July 5) and potentially into early next week.
Daytime high temperatures will be in the low to mid thirties, with overnight lows in the low twenties providing little or no relief from the heat.
Advertisement - story continues below
Environment Canada has updated its heat warning with the following forecast for temperatures from Thursday to Sunday:
Maximum temperatures Thursday: 32 to 35°C (humidex 35 to 38)
Maximum temperatures Friday: 32 to 34°C (humidex 36 to 40)
Maximum temperatures Saturday: 32 to 35°C (humidex 36 to 40)
Maximum temperatures Sunday: 31 to 35°C (humidex 37 to 42)
To help people cope with the heat, One Roof Community Centre is distributing refillable water bottles and bottled water through its community meal program.
The City of Peterborough offers water refill stations at the Peterborough Marina (92 George St. N.), Eastgate Memorial Park (2150 Ashburnham Dr.), and Beavermead Park (2011 Ashburnham Dr.).
The Peterborough Public Library (345 Aylmer St. N.) is also providing refillable water bottles and will be able to refill water bottles during its curbside pickup hours: 1 to 3 p.m and 5 to 7 p.m. on Thursday and 10 a.m. to 12 p.m. and 2 to 4 p.m. on Saturday.
In addition to the water refill stations, municipal tap water is available in public washrooms at municipal parks, including King Edward Park and Millennium Park.
Advertisement - story continues below
Extreme heat events are a potentially significant health risk and can have a severe impact on the health of vulnerable populations including infants, the elderly, shut-ins, persons with chronic diseases, people taking certain medications or using illicit drugs, the morbidly obese. and the marginally housed.
Heat-related illnesses such as dehydration, heat cramps, heat exhaustion, and heat stroke are preventable. Drink plenty of water, even if you don't feel thirsty. This decreases your risk of dehydration. Thirst is not a good indicator of dehydration.
The risk of heat-related illness increases with the amount of time spent in the heat, the temperature, and an individual's sensitivity to heat. If you feel faint, find it hard to breathe, or feel confused and disoriented because of the heat, call 911 or go to the hospital's emergency department. Remember to check in with family, friends, and neighbours, especially seniors who live on their own.
Extreme heat is often accompanied by poor air quality. Peterborough Public Health encourages you to monitor the Air Quality Health Index found at www.airqualityontario.com and plan outdoor activities accordingly.