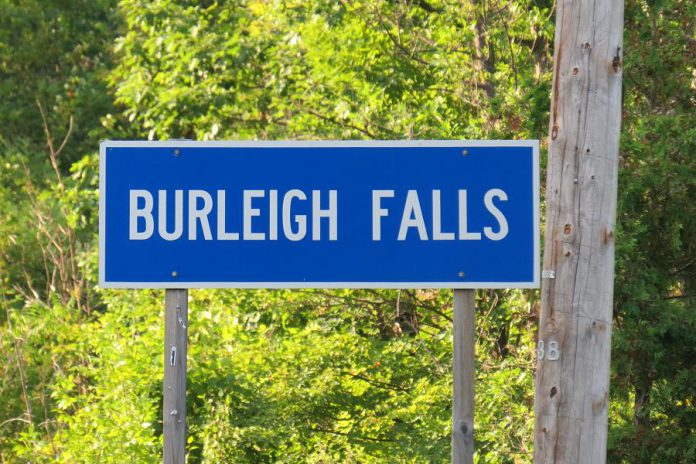 A recent disturbing incident in Burleigh Falls north of Peterborough has prompted a local business operator to urge visitors to the area to "respect the land, the beauty and, most importantly, the people."
Jennifer Craig, general manager and operations manager of Burleigh Falls Inn and Suites on Highway 28 in North Kawartha Township, made her frustration abundantly clear in a July 6th Facebook post — which has since gone viral, with more than 1,000 reactions and 2,000 shares.
"What we do not want, and can't have any more, is overcrowding, defecating, trespassing on private lands, parking on private lands, intoxication, drug use, garbage and an increase in violence," Craig writes in her post.
"Do not harass area residents and businesses for the lack of public facilities (this is not our fault). Don't swear, curse and verbally abuse us. We don't deserve it. Most importantly, treat all those you come in contact with as you would like to be treated."
According to Craig, since the partial lifting of COVID-19 restrictions, the small community of Burleigh Falls has seen an influx of visitors it has never experienced before.
"On a typical day, you might 10 or 15 people at the falls; on long weekends, that might increase to 50, even 70," she says. "We're talking 150 to 200 people now, wall to wall on the shoreline. We're not saying 'Don't come.' We're saying 'If you come, here are some of the things we want you to do. Be respectful.'"
The proverbial last straw for Craig occurred last Friday evening (July 3) when Peterborough County OPP officers responded to a complaint involving a group of young men damaging a vehicle with baseball bats and golf clubs. That alleged action was preceded by an altercation between two groups of people swimming at Burleigh Falls. The suspects left the area but were located by OPP near Young's Point and arrested.
Allan Strong, 18, of Oshawa, is charged with possession of a weapon for a dangerous purpose, assault with a weapon, driver fail to properly wear seat belt, litter highway, drive motor vehicle with no plate validation, drive motor vehicle or boat with cannabis readily available, drive motor vehicle with liquor readily available, and novice driver – blood alcohol count above zero.
Jeffrey Chessman, 21, of Ajax, is charged with possession of an imitation weapon for a dangerous purpose and passenger fail to properly wear seat belt.
Randy Chessman, 25, of Ajax, is charged with two counts of mischief under $5,000, possession of an imitation weapon for a dangerous purpose, being intoxicated in a public place, and consuming liquor in other than a licensed premise, residence or private place.
All three are scheduled to appear September 8th in Peterborough provincial court.
Advertisement - content continues below
While this incident prompted Craig to make her impassioned plea on Facebook, she says illegal parking, littering, and defecation have been prevalent since eased COVID-19 restrictions made visiting the falls possible again.
"The first weekend (of public access to the falls) there was an emergency and they (first responders) had difficulty getting in," says Craig.
Craig has written a letter outlining her concerns with the parking crunch, the lack of public washrooms, and "the unbelievable mounds of garbage" and sent it to the area's governing municipalities — Selwyn Township, North Kawartha Township and the Municipality of Trent Lakes — as well as to Peterborough County Warden J. Murray Jones, Peterborough & the Kawarthas Economic Development, Peterborough and the Kawarthas Tourism, Peterborough Public Health, and the Ontario Ministry of Health.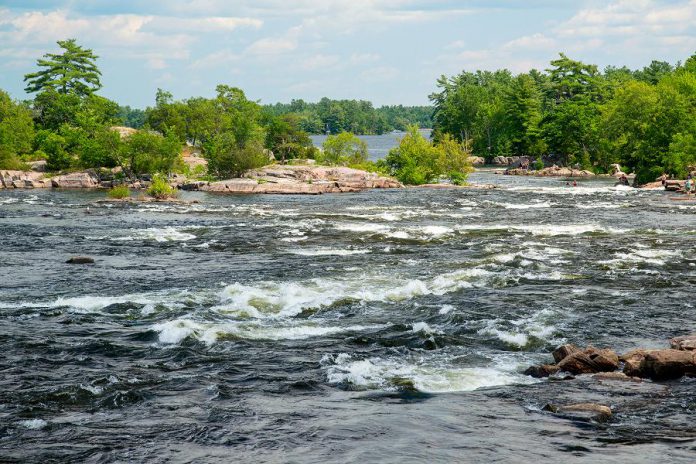 "Yes, our property is here but we're not for public parking," says Craig. Despite restrictions that limit the inn to 50 per cent capacity, she arrived on Canada Day to find its parking full by 7 a.m.
"Not one of those were our customers," says Craig. "On my property, there are three different businesses. Not one of those cars was there for those businesses."
"We didn't have them towed. I was very calm about it. I don't want that imagery, I don't want people having a bad taste in their mouth, but we spent the whole day in the parking lot coordinating what people were trying to do."
As frustrating and time consuming as that situation was and remains, Craig adds "Then we saw the aggressive behaviour."
"We had our ice cream parlour open. I was absolutely appalled at grown adults berating two 14-year-olds about the lack of public washrooms. Had they asked politely and followed our protocols and were wearing a face covering, we probably would have said 'Yes, feel free, go ahead.' But because you don't want to follow my protocols and you call me every name in the book because I insist on face coverings inside our main building, they don't want to fold."
"We've tried to be proactive. We had four staff members here at 7 a.m. Saturday (July 4) to try and control parking. We had our first confrontation with a group at 7 a.m. that turned into a confrontation with the same group at 8 p.m. that turned into a confrontation with the OPP that turned into a racial incident."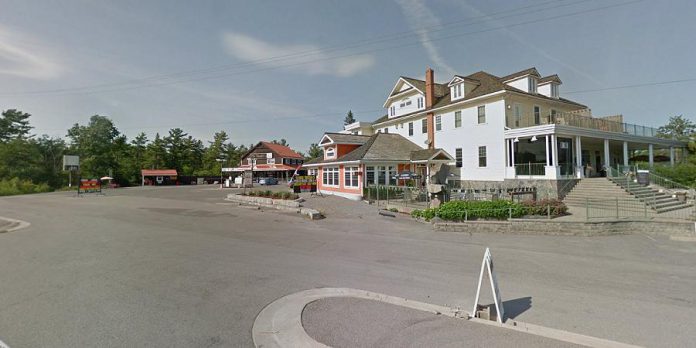 The Friday night incident on Old Burleigh Road that led to the three arrests is "disheartening" says Craig, adding "I have guests on our property and now I'm exposing them to violence."
And then there's the matter of human excrement.
"Residents are down there every morning cleaning up other people's dirty diapers and picking up used toilet paper. They're being berated when they say to somebody, 'Here's a garbage bag, will you help us?'"
Burleigh Falls, says Craig, provides access to water that many are looking for during pandemic-restricted times. She adds "A lot of people arriving here don't even know where the falls are." They tell they aren't local and are visiting from out of the region.
Advertisement - content continues below
Moving forward, that letter Craig wrote and sent off may soon bear some fruit that could be evident as early as this weekend.
"We've had some encouraging news from the township and the OPP," she says, noting Selwyn Township council acknowledged the issue during a recent meeting and has sent it to staff for a review of what can be done. She has also heard back from Alana Solman, the CAO of North Kawartha Township, who indicated it will be brought up at the next council meeting.
"If we can't get all the agencies to work together — it is a multi-agency issue — it's never going to be resolved. Enforcement will be one of the heavy areas. We have stepped up and offered space on our property for portable washrooms. We just can't take on that cost."
"I've always looked at a problem that there's a solution or an opportunity. This is an opportunity for us to recognize 'Great, people love our area.' We want the economics to come into play but we've go to do it responsibly. If we're going to do this, what are the things we need to do and what are processes needed to get there."