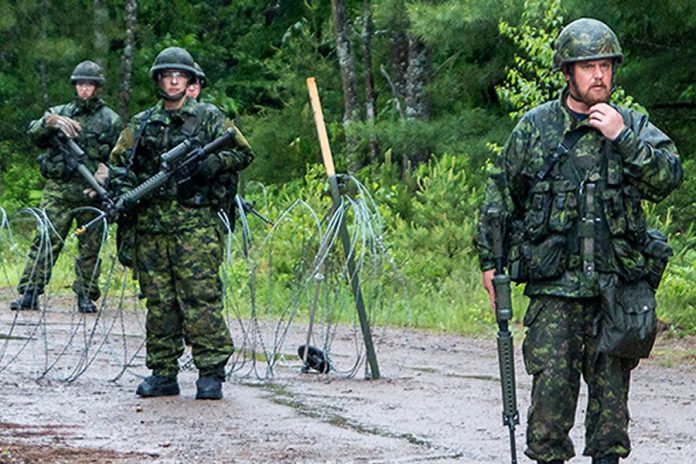 If you're in Bancroft and eastern Haliburton County this week and see police and military vehicles and personnel on local roads, don't be alarmed — it's just an annual training exercise.
Officers with the Ontario Provincial Police (OPP) Tactical Rescue Unit, the OPP Canine Unit, and other services within the OPP will be joining the Canadian Armed Forces in a joint training exercise between Wednesday, July 15th and Saturday, July 18th.
Advertisement - story continues below
Canadian Armed Forces and OPP vehicles, along with Canadian Armed Forces and OPP members, will be out on the roads conducting the training.
The OPP requests that the public refrain from interrupting the training or contacting the police if you happen to see any Canadian Armed Forces or OPP members.