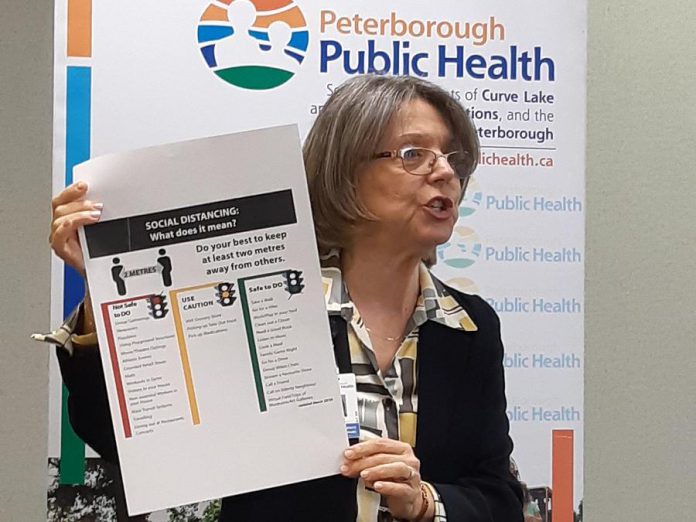 Peterborough Public Health announced on Thursday (July 30) that two new cases of COVID-19 have been identified in the Peterborough area — the first new cases reported since June 20.
Both of the infected people are in their 20s and currently live in the City of Peterborough. The health unit says the two cases are linked, with the first case having been exposed to a positive case outside the area.
"Confirming more new cases isn't unexpected and serves as a strong reminder that even when weeks pass without a positive case, we all must remain vigilant in following public health measures, especially as people travel more and the economy reopens," says Peterborough medical officer of health Dr. Rosana Salvaterra.
Advertisement - story continues below
Both infected individuals are self-isolating and all close contacts have been identified and are being followed up by public health nurses.
Peterborough Public Health has conducted a risk assessment and has determined there is no further risk to the public from these two cases, as long as the two infected people continue to self-isolate.
Dr. Salvaterra is urging local residents to continue adhering to public health measures, including physical distancing of two metres, frequent hand washing, minimizing travel, staying home when sick, and self-monitoring for symptoms.
As previously announced, a mandatory face covering directive comes into effect in the Peterborough area on Saturday, August 1st to help prevent the spread of COVID-19.